Connect with the fascinating world of honey bees during this family friendly event outside the Santa Cruz Museum of Natural History. We'll explore a hive, learn how honey bees live, and come to understand the importance of pollinators before making take home crafts out of beeswax!
Saturday, January 22, 2022
10-11 a.m.
Free (donations appreciated)
WHAT TO EXPECT
This program will be led by Emily Bondor of Santa Cruz Bee Company.
We will meet in the amphitheater behind the Museum.
Please wear a mask!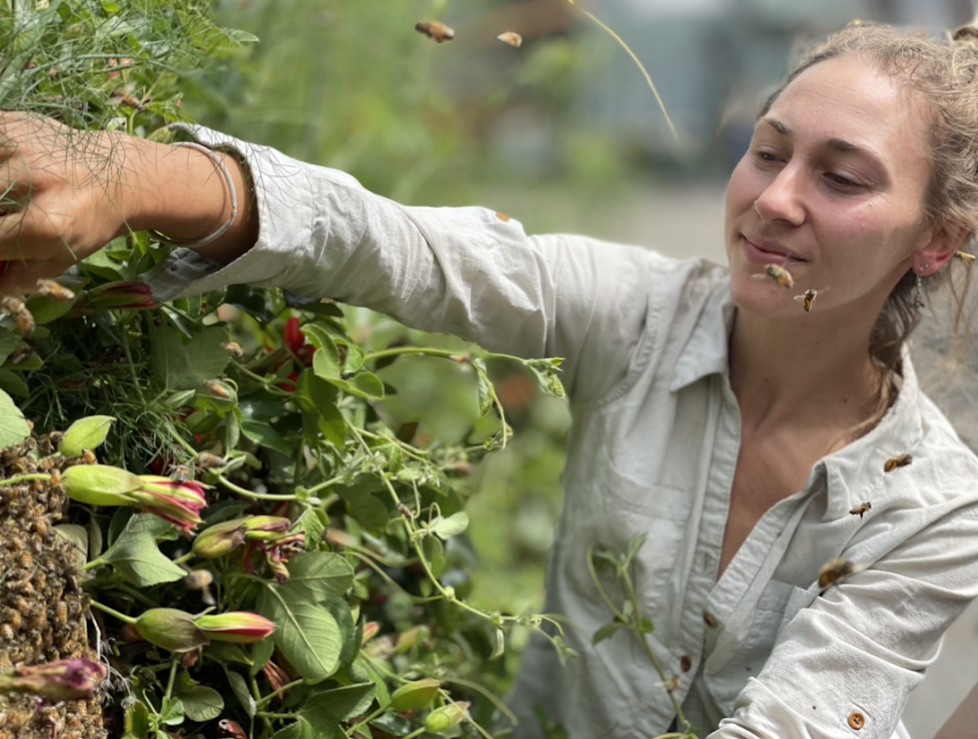 About the Presenter
Emily Bondor is a bay area Beekeeper and Educator. She started the Santa Cruz Bee Company in 2015. Through the business, Emily mentors new beekeepers, provides full-service hive management services, and manages her own hives throughout Santa Cruz county. She sells honey and hive products locally. Emily has been teaching beekeeping courses through Cabrillo College since 2016 and has been helping run the Santa Cruz Beekeepers Guild since 2017. Learn more online at www.santacruzbeecompany.com and on Instagram at @santacruzbeeco.
This program is in support of our new exhibit, Pollinators: Keeping Company With Flowers, on view January 15-March 6. Sponsored by 90.3 KAZU, Kenneth S. Norris Center for Natural History, and UCSC's Center for Agroecology.