Neither a kangaroo nor a rat, the rare Santa Cruz kangaroo rat (Dipodomys venustus venustus) is closely related to gophers and chipmunks and made big news early this summer. Santa Cruz kangaroo rats are considered a keystone species, meaning they have a disproportionately high impact on their surrounding ecosystem despite their small size. Known to only a few locations in the Santa Cruz Mountains, researchers and land managers are studying this rare subspecies and working to restore its habitat.
During this program, we'll explore Santa Cruz kangaroo rat habitat with Midpen's Matt Sharp Chaney, hear about new discoveries from local researchers, and explore a site where habitat restoration work is occurring. While we might not be able to see a kangaroo rat, we will find their burrows and explore tools used to trap and study them.
This program is presented in partnership with Midpeninsula Open Space District in support of the new exhibit, Underground: Unearthing Unseen Worlds.
Saturday, October 21, 2023
10 a.m. to noon
Location: Felton
$20 Suggested Donation
This program has reached capacity. Email events@santacruzmuseum.org to be added to a waitlist.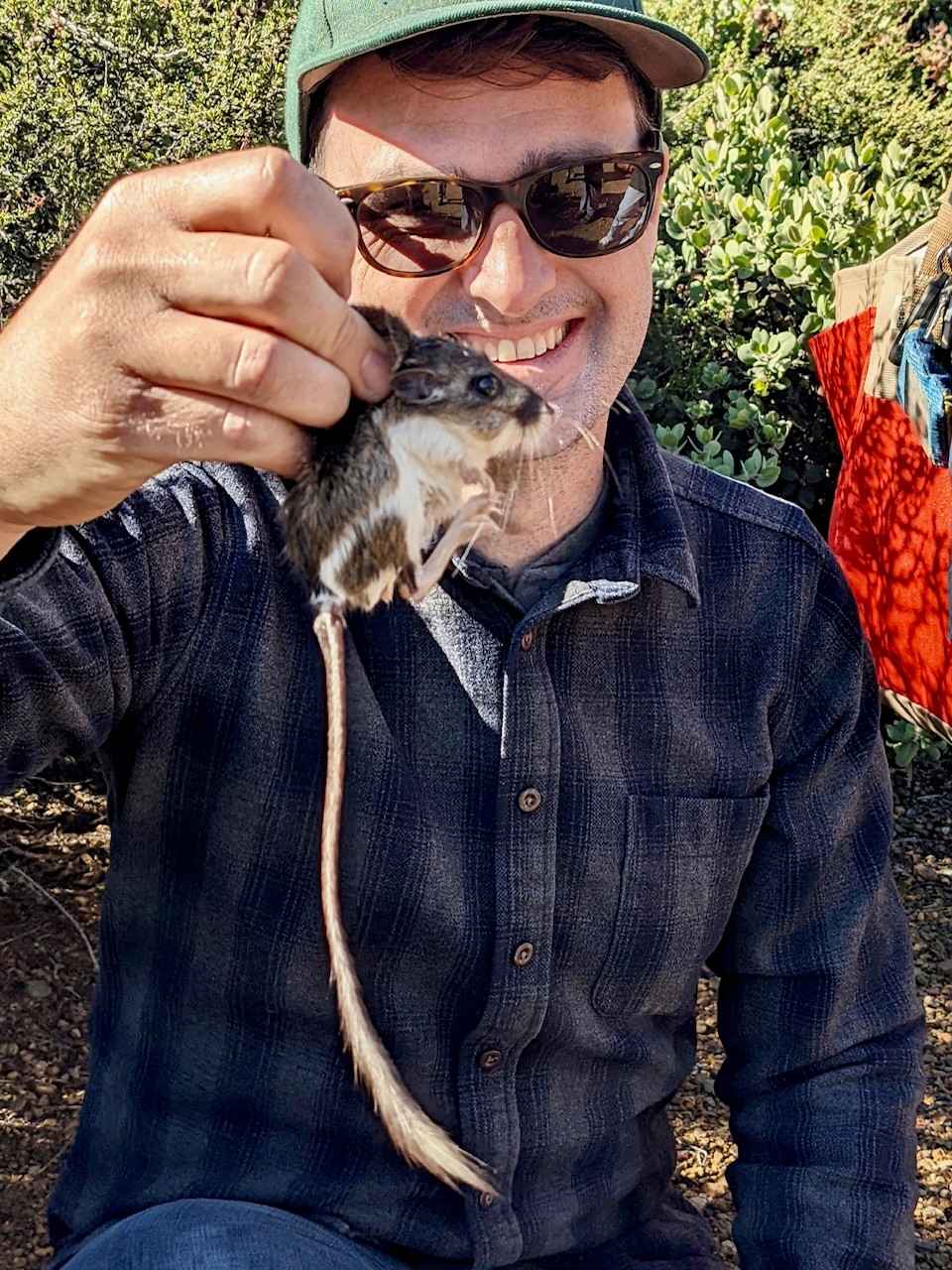 Matt Sharp Chaney
Matt Sharp Chaney is a Wildlife Biologist and the Lead Mammologist for the Midpeninsula Regional Open Space District (Midpen) where he has worked for the past 8 years. Prior to working at Midpen Matt worked as an Educational Assistant at the Santa Cruz Museum of Natural History and he is excited to return for this program and Naturalist Night on November 2. Matt received a bachelor's degree in environmental science from California State University Monterey Bay in 2015, and a master's certificate in wildlife management from Oregon State University in 2018. Midpen manages over 65,000 acres of public preserves located within the Santa Cruz Mountains along the San Francisco Peninsula. Matt's work focuses on the conservation of native mammal species from bats, to kangaroo rats, to mountain lions.
Accessibility
Exact location information will be shared with registrants in advance of the program.
Please leave your pets at home.
Youth under the age of 14 must be accompanied by an adult.
Exact terrain and distance are not yet known, but will be updated here soon. Please email us at events@santacruzmuseum.org with any concerns or questions in the meantime.
Watch this video to get stoked for this program!