How did the Ohlone, ancestors of the Amah Mutsun Tribal Band, use ingenuity to turn the bounty of the Santa Cruz area into delicious meals 500 years ago? Find out how as we use the traditional process of making food from local plants including bay nuts, grassland seeds, and acorns. We will follow the whole process from the habitat to the dinner plate.
Saturday, November 12, 2022
10 a.m. to noon
Location: Outside the Santa Cruz Museum of Natural History
$10 Members | $20 General | Space is limited
This program has reached capacity. Email events@santacruzmuseum.org to be added to a waitlist.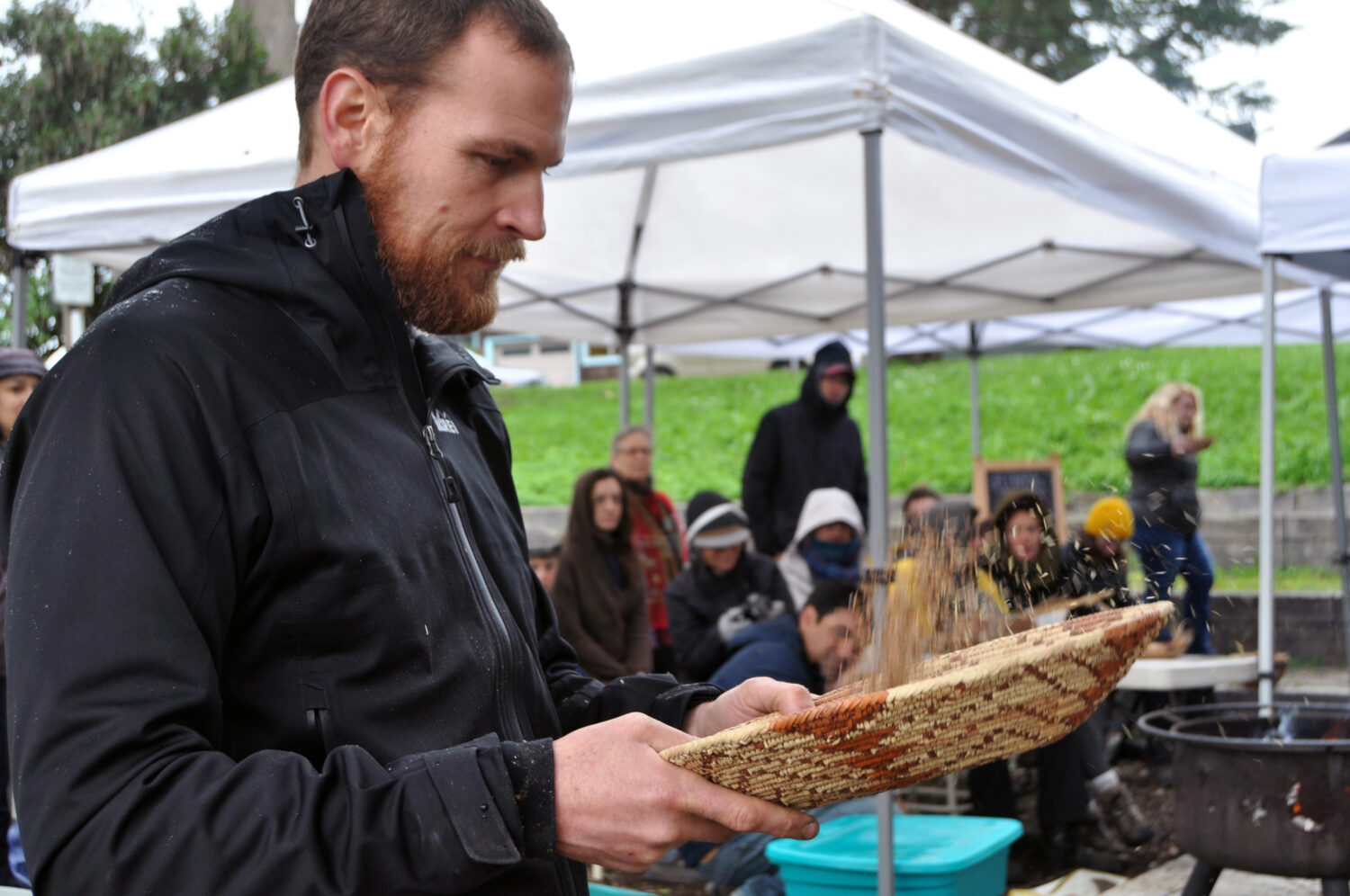 About the Instructor
Alex Tabone is a California State Park Ranger and naturalist who has researched traditional technology from the California central coast and worked with the Amah Mutsun Tribal Band on traditional food revitalization programs.
Accessibility
This workshop will take place outside. In the case of inclement weather, we may choose to move the workshop inside.
Wear layers and sun protection.
We will sit on the concrete steps of the amphitheater.
Restrooms will be available inside the Museum.
Please follow local guidelines for COVID-19 safety at the time of the program.
Please leave your pets at home. Trained service animals are permitted.
Review more details on our Accessibility page.