'Tis the season for mushrooms! The UC Santa Cruz campus is a treasure trove for fungiphiles. Join Museum staffer Marisa Gomez for a guided exploration of the Upper Campus Natural Reserve where we will work together to identify what we find in the duff and stumps of redwoods, firs, oaks, madrones, and more. Explore other mushroom programming here.
Saturday, December 17, 2022
10 a.m. to noon
Free
Member Exclusive | Join today!
This program has reached capacity. Email events@santacruzmuseum.org to be added to a waitlist.
Accessibility
Location details and further instructions will be shared upon registration.
Please leave your doggos at home. Trained service animals are permitted.
As is the case with most mycologic, botanic, and geologic explorations, we will likely not travel very far due to constant distractions and pauses. That being said, be prepared to traipse through the woods on uneven terrain for up to 2 miles.
We will be helping each other identify the mushrooms that we find, so feel free to bring your favorite field guide, but no prior knowledge is required.
iNaturalist is a useful tool to aid in your identifications, as well as support an effort to document our area's biodiversity. We invite you to consider downloading the app ahead of time and we will help you learn how to use it.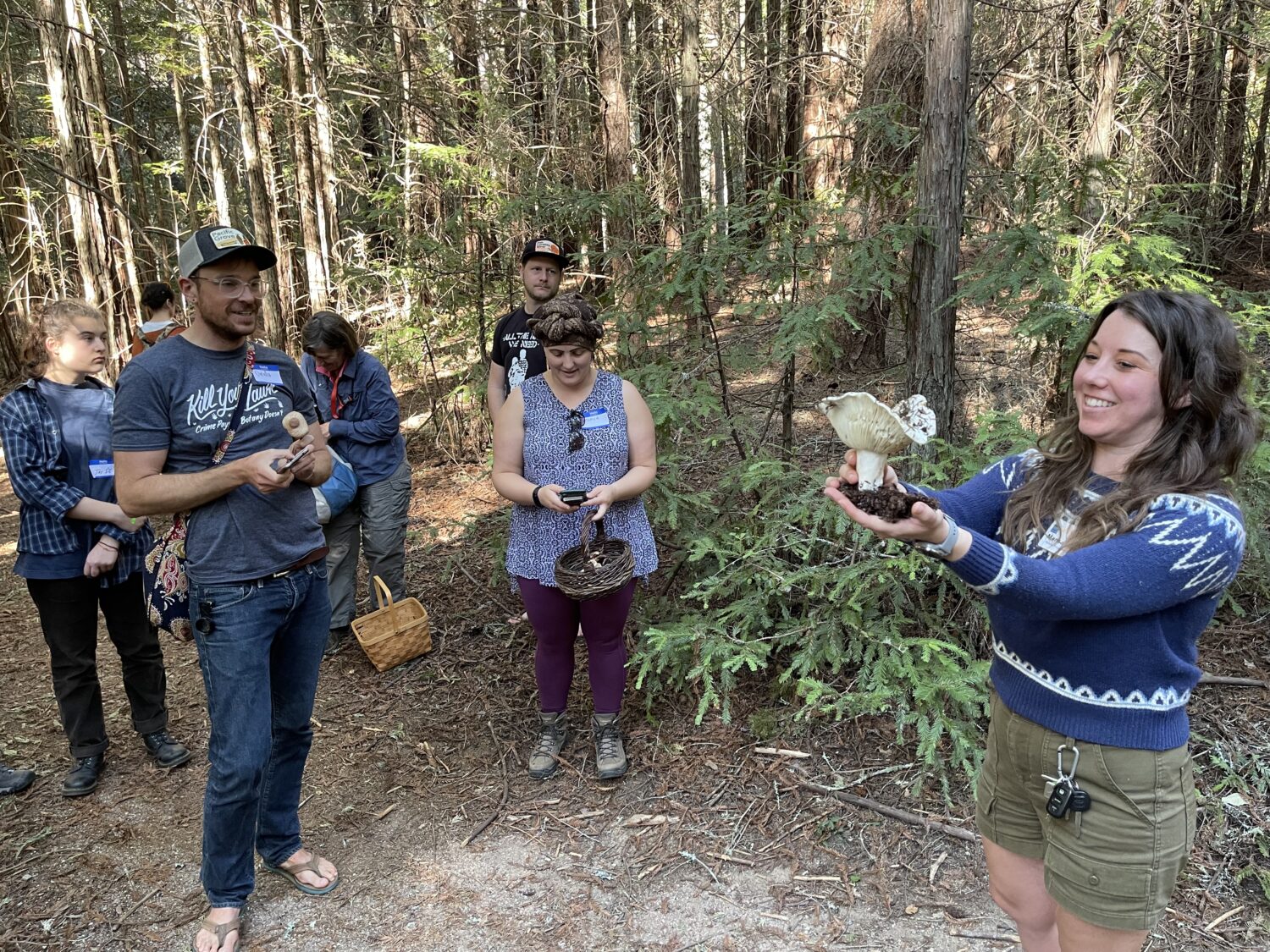 About the Walk Leader
Marisa Gomez is the Community Education and Collaboration Manager at the Santa Cruz Museum of Natural History. Her specialty is in facilitating experiences where communities can connect and build skills together over a shared appreciation for nature. She's particularly fond of mushrooms, rocks, and natural dyes.