Gather at the Santa Cruz Museum of Natural History to hear a radical proposal for how a tiny organism can transform our understanding of human relations.
Laurie Palmer's forthcoming book, The Lichen Museum, explores how the physiological characteristics of lichens provide a valuable template for reimagining human relations in an age of ecological and social precarity. Using this tiny organism as an emblem through which to navigate environmental and social concerns, Palmer implores us to envision alternative ways of living based on interdependence rather than individualism and competition.
This talk will take place inside the Museum, followed by Q&A. Part of our annual Fungus February series.
Wednesday, February 15, 2023
6-7:30 p.m. (Doors open at 5:45 p.m.)
1305 E. Cliff Dr., Santa Cruz
No one turned away for lack of funds thanks to the support of The Lichen Museum.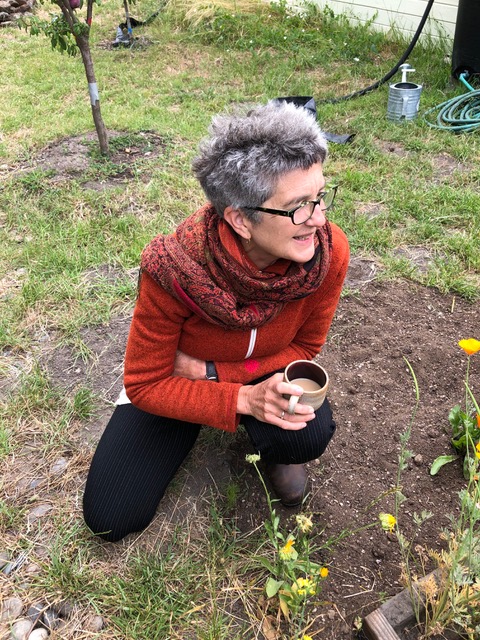 About the Author
A. Laurie Palmer is an artist, writer, and teacher. Her work is concerned, most immediately, with resistance to privatization, and more generally, with theoretical and material explorations of matter's active nature as it asserts itself on different scales and in different speeds. Her work takes various forms as sculpture, installation, public projects, and writing. In 2014, Palmer published In the Aura of a Hole an extended exploration of mineral extraction sites in the U.S. (Black Dog Publishing, UK). Palmer collaborated with the Chicago-based, four-person art collective Haha for twenty years. In 2008, WhiteWalls Press published With Love from Haha documenting Haha's site-based work (distributed by University of Chicago Press). Palmer teaches in the Art Department at the University of California, Santa Cruz, and is co-director of the Environmental Art and Social Practice MFA program at UCSC.
Resources