Nature journaling can help us view the natural world with new perspectives, learn about our surroundings, and see the extraordinary in the ordinary.
During monthly Nature Journal Studio sessions inside the Museum, Melinda Nakagawa will guide you through a topic as we practice skills in a group setting and share our learning with others. We will develop observation skills and awareness of nature, improve sketching skills, and practice strategies to bring the 3-dimensional world onto the page. Rather than an art class, nature journaling is about observation, curiosity, wonder, and honing these abilities. February's theme: Mushrooms!
While Nature Journal Studio is located in a primarily in indoor setting, focused on skills building and community, there are other opportunities for field experiences through Spark in Nature.
Wednesday, February 2 | 6:30-8 p.m.
Location: Santa Cruz Museum of Natural History
Free (donations appreciated)
Sign-up for other Nature Journal Studio events.
Accessibility and COVID protocol
All experience levels are welcome. Youth under the age of 14 must be accompanied by an adult.
You can attend one session or come each month.
This program occurs indoors unless otherwise noted. Masks are required inside the Museum regardless of vaccination status.
Capacity is limited, so please register in advance.
Basic materials are provided, but feel free to bring your favorite nature journal tools.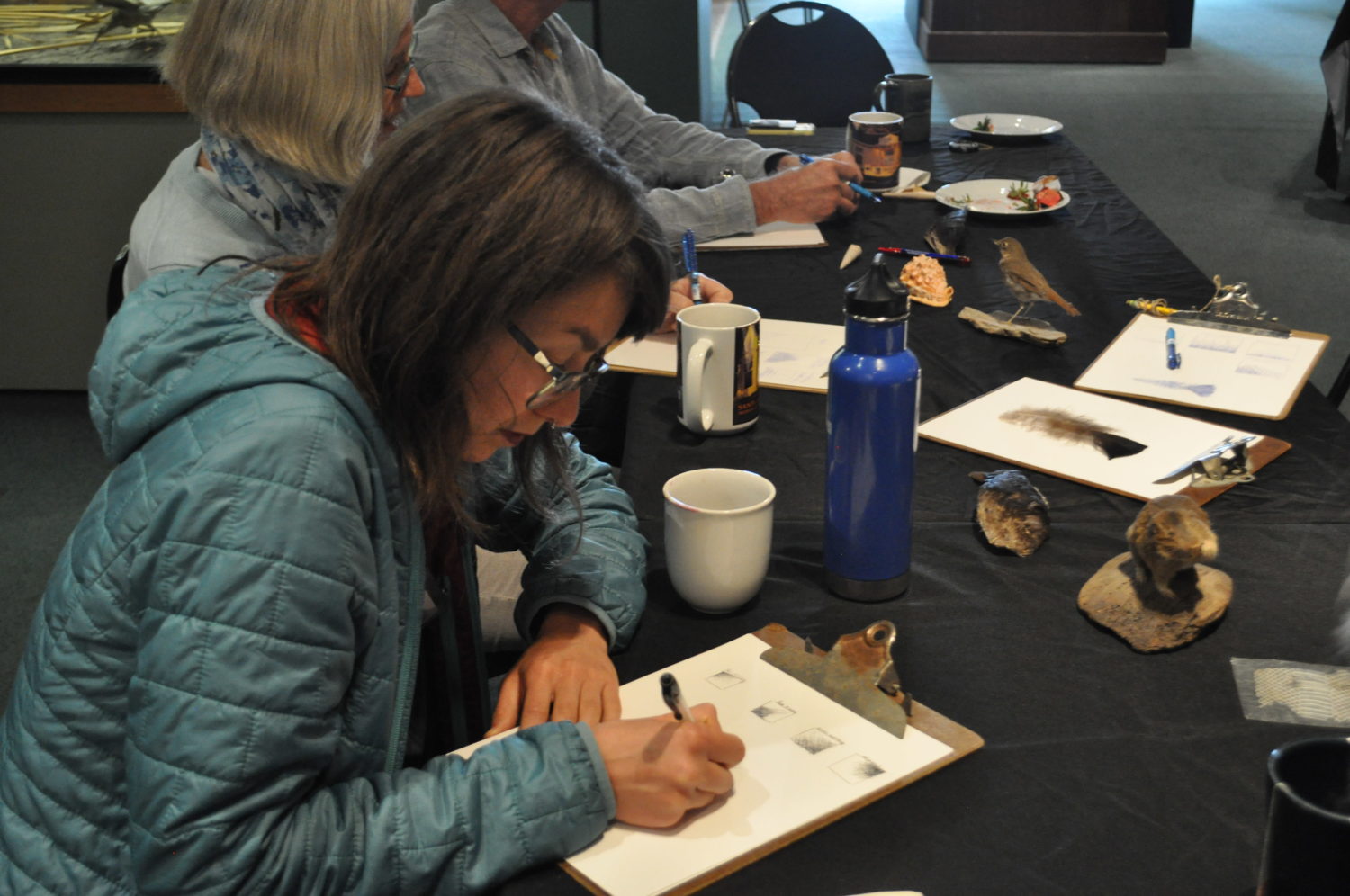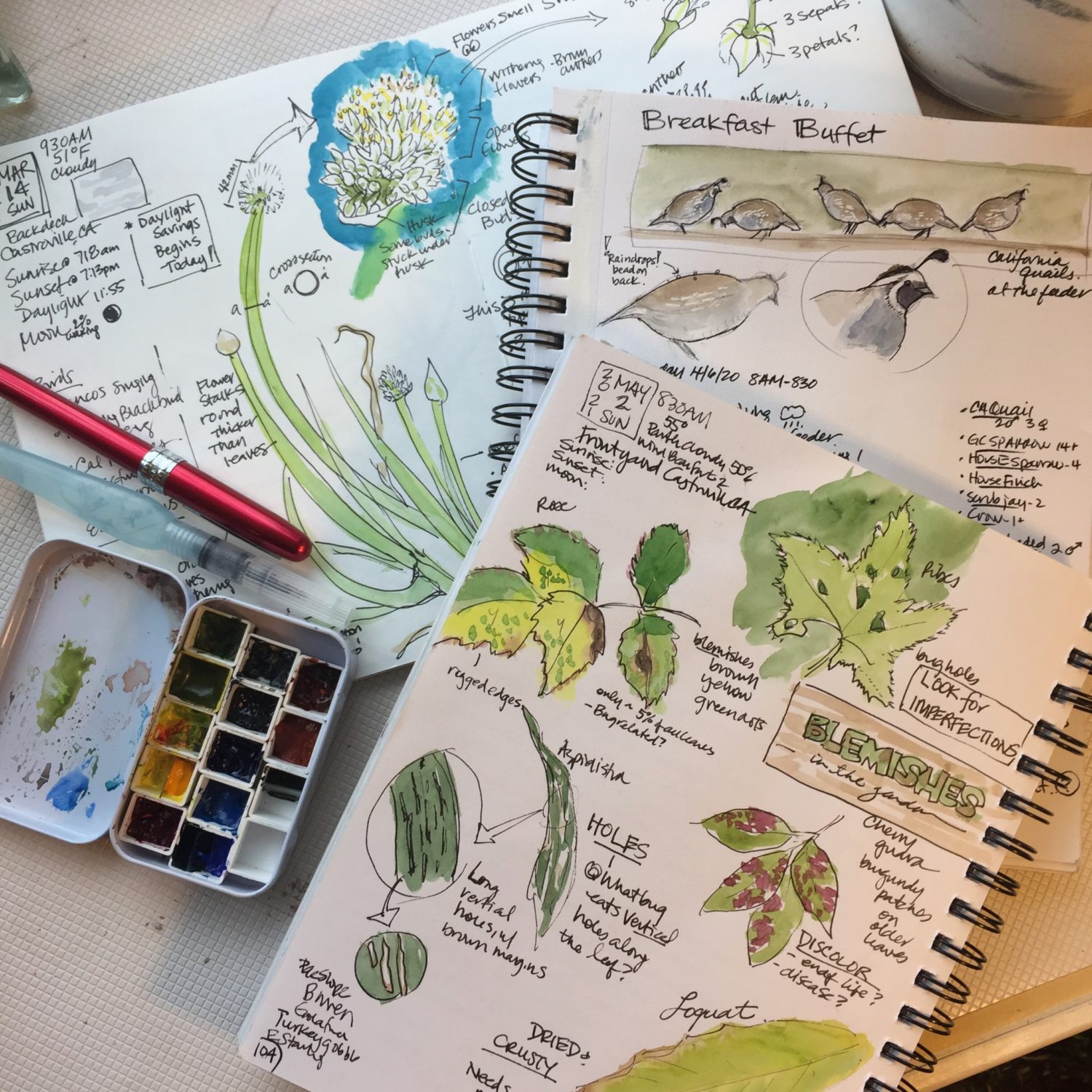 About Melinda Nakagawa
Melinda Nakagawa is a biologist, naturalist, and educator with a passion and skill for connecting people to nature. She founded Spark in Nature to guide participants to cultivate a deeper relationship with the natural world, slowing down to nature's pace and seeing rather than just looking at the world.
With an approach that bridges nature, art, and heart, she welcomes all people regardless of their skill level or background. Through her gentle guidance, hundreds of participants have awakened their spark of curiosity, sense of wonder, and connection to the natural world.
Melinda has partnered with local institutions such as the world-renowned Monterey Bay Aquarium and Pacific Grove Museum of Natural History to lead educator trainings on nature journaling. She leads the Monterey Bay Nature Journal Club's free online Sunday sessions.
She has an M.S. degree in Marine Science, and has also worked as a naturalist guide, floral designer, and wildlife rehabilitator. For the past two decades Melinda has kept nature journals and continues to learn more from nature with each journal she fills.
Nature journal examples by Melinda Nakagawa.