Lichens are all around, yet seldom understood. Join us for a special Member Meet-Up with Museum Member Ken Kellman, where we will look closely at a variety of lichen species and learn to better understood their unique qualities.
This program is part of our annual Fungus February series.
Saturday, February 25, 2023
10 a.m. to noon
Location announced upon registration.
Note: This program has reached capacity. Email events@santacruzmuseum.org to be added to the waitlist.
This program is part of our Member Meet-Up series. Not a Member yet? Join today!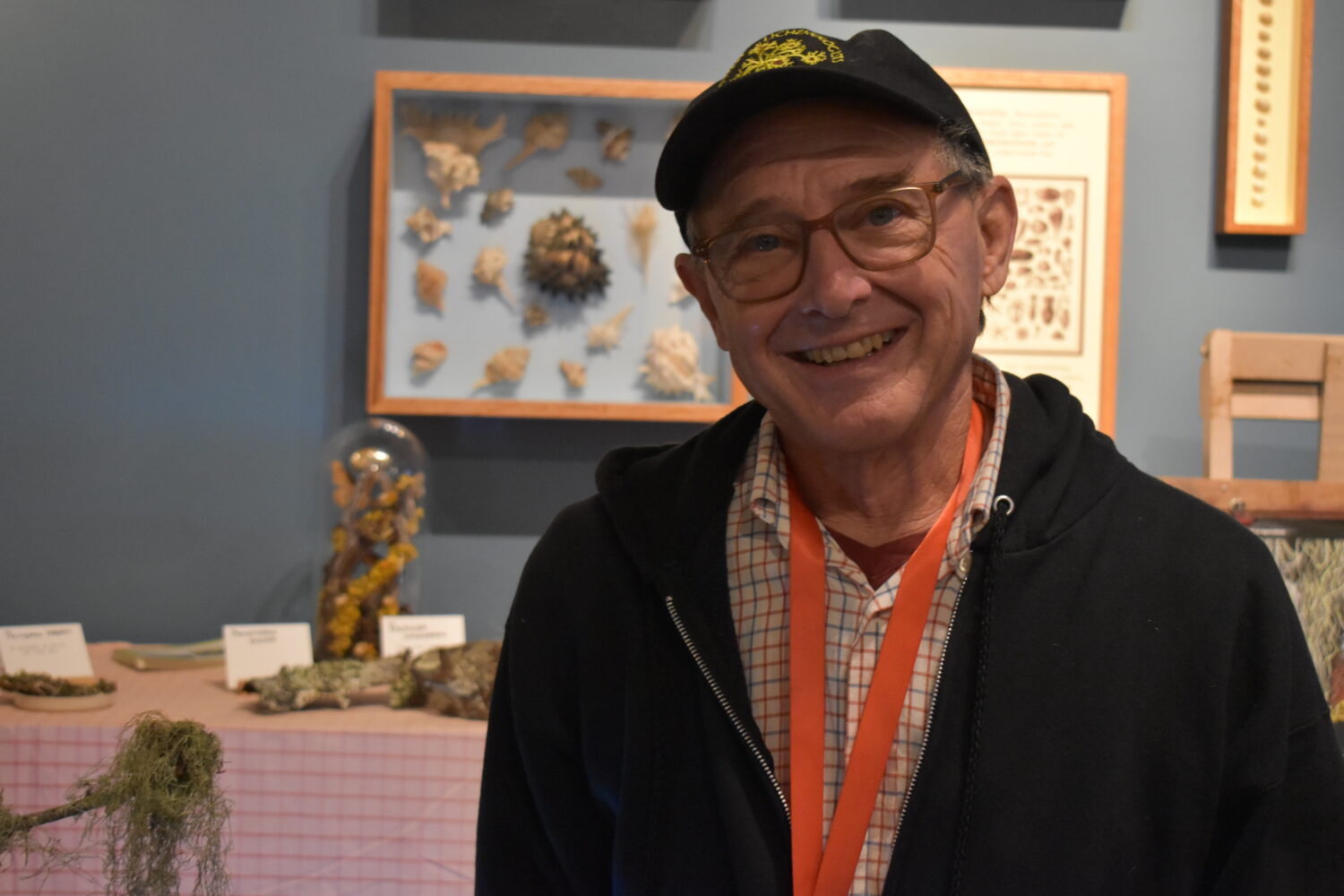 Ken Kellman is a self-taught botanist, bryologist, and lichenologist who first started making plant lists for areas like Quail Hollow and Henry Cowell. He serves on the board of the California Lichen Society, and is a longtime Member and volunteer of the Santa Cruz Museum of Natural History.
Accessibility
Location details and further instructions will be shared upon registration.
Please leave your doggos at home. Trained service animals are permitted.
As is the case with most mycologic, botanic, and geologic explorations, we will likely not travel very far due to constant distractions and pauses. That being said, be prepared to traipse through the woods on uneven terrain for up to 2 miles.
We will be helping each other identify the lichens that we find and no prior knowledge is required.
iNaturalist is a useful tool to aid in your identifications, as well as support an effort to document our area's biodiversity. We invite you to consider downloading the app ahead of time and we will help you learn how to use it.