Bat diversity around the world includes remarkable adaptations, including species that are highly specialized to drink nectar and pollinate flowers. Worldwide, bats pollinate about 500 different plant species, some of which are commercially important, such as durian in southeast Asia, columnar cacti that produce pitaya fruits in Mexico, and, of course, the wild cultivars of agave for mescal and tequila. Nectar feeding bats live in tropical habitats, although some nectar-feeding bat species perform long distance migrations, following a nectar corridor in Mexico into the southwestern United States. During this talk, Dr. Winifred Frick will illuminate the fascinating features of these pollinators of the dark. Part of our evening speaker series, Naturalist Night.
Tuesday, February 8, 2022
6-7:30 p.m.
Location: Santa Cruz Museum of Natural History
Free with admission*
*Free for Members and Youth | $4 General | $2 Students and Seniors

What to Expect
Follow the latest guidelines for COVID safety. Masks are required at all times, space is limited, and please only come if you are boosted.
The program will occur inside the Museum and we will limit the number of people who can attend so that some distancing can occur.
The gift shop will be open and our new exhibit Pollinators will be on view for you to explore before and after the presentation.
Restrooms and water fountains are available, but there will not be any food so please snack before coming!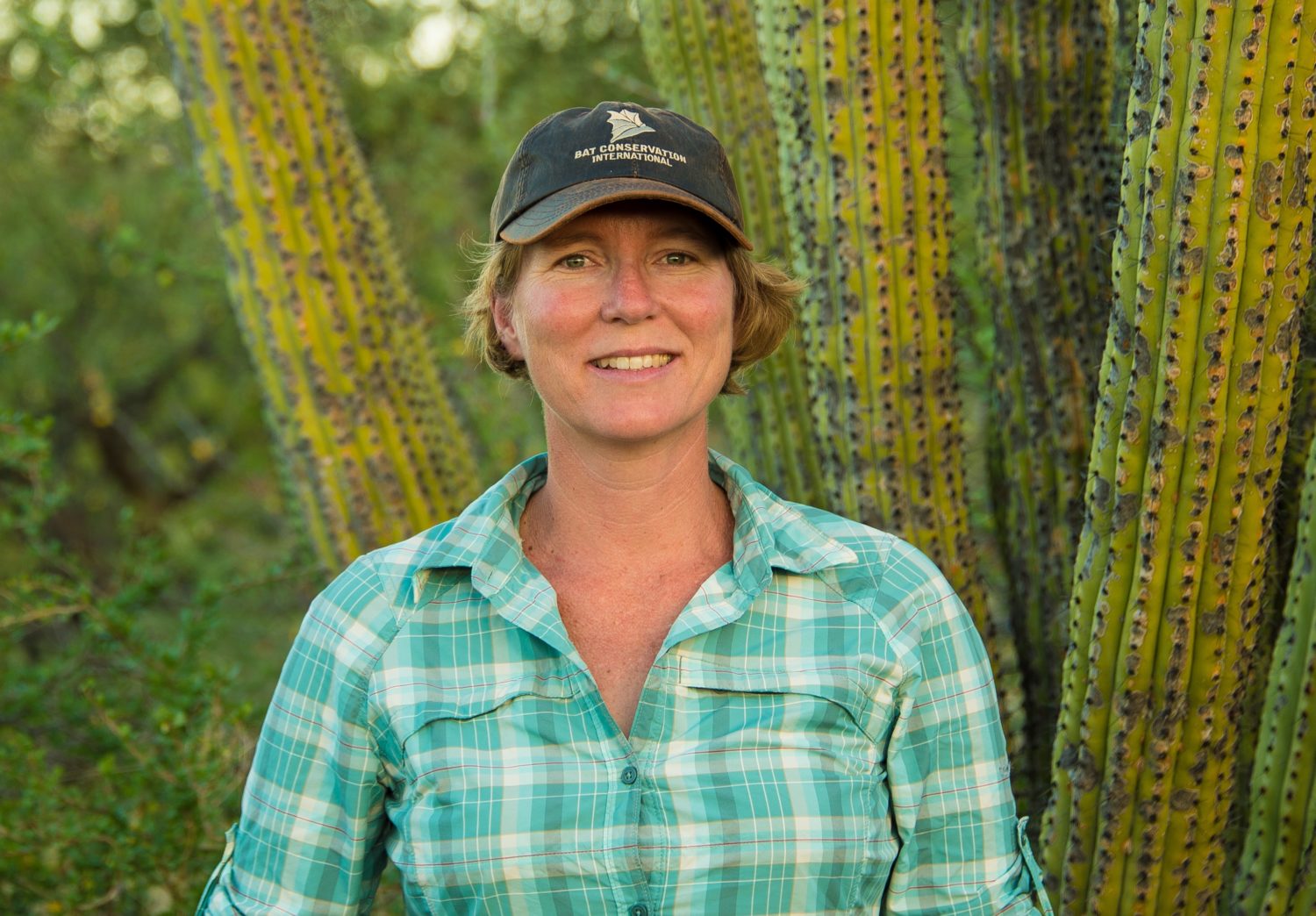 About the Speaker
Dr. Winifred Frick is Chief Scientist at Bat Conservation International and an Associate Research Professor in Ecology and Evolutionary Biology at UC Santa Cruz. She has studied bats for over 20 years and has worked around the world, including places such as Mexico, Rwanda, Guinea, Fiji, and Jamaica to study and protect bat populations. With nearly 1400 species, bats are the second most diverse group of mammals on earth, yet many species are threatened by the forces of global change. As Chief Scientist at Bat Conservation International, she directs high priority research and development of scalable solutions for achieving meaningful conservation outcomes for bats. She has studied pollinating bats in the Sonoran desert habitats of the Baja California peninsula in Mexico. You can learn more about the work of Bat Conservation International at www.batcon.org. Frick received her B.A. in Environmental Studies from University of California, Santa Cruz and her Ph.D. in Forest Science at Oregon State University in 2007.
This program is in support of our new exhibit, Pollinators: Keeping Company With Flowers, on view January 15-March 6. Sponsored by 90.3 KAZU, Kenneth S. Norris Center for Natural History, and UCSC's Center for Agroecology.