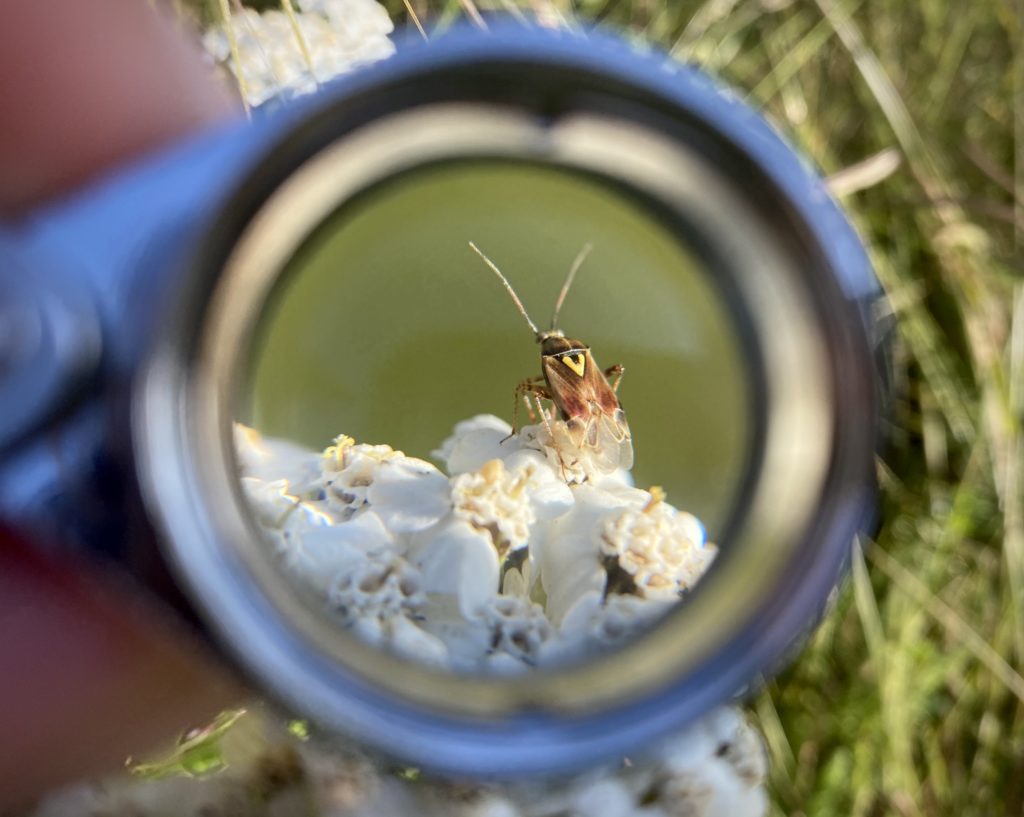 Saturday, April 3 | 10 a.m. to noon
Member Exclusive | Register
Member Meet-Ups are small group get-togethers for Museum Members where we learn from each other while exploring Santa Cruz's diverse natural spaces. Not yet a Member? Join today!
There's no time like springtime for looking closely at the teeming world of insect life all around. While our natural spaces are wonderful locations for exploring insect life, cultivated gardens are also an important link in sustaining our insect populations. For this Member Meet-Up, we will look for insects at the Museum's Garden Learning Center, exploring how sustainable gardening using local, native plants can help support native insects. We'll use collecting tools such as nets and magnifying lenses to aid in our observations. Please review the following details prior to registering:
COVID protocal
Wear a mask at all times
If you feel sick, stay home
Maintain at least six feet of distance from others
We are limiting the number of Members who can join us to 12 individuals
What to expect
Further instructions will be shared upon registration.
Member Meet-Ups are more focused on shared exploration and less on downloading a bunch of information. We promise friendly (masked) faces, an abundance of enthusiasm, resources to aid in identifications, and a fun morning exploring nature.
Resources for further exploration