Get to know Santa Cruz's WILD SIDE at the Museum of Natural History. Nerd out on your night out during monthly after hours events, featuring rotating themes, vendors, and activities. Free admission to the Museum all day 11 a.m. to 8 p.m., with special outdoor festivities 5-8 p.m.
---
August's First Friday explores the hot topic of fire in Santa Cruz County as part of our CZU and You series. Reflect on the three years since the CZU Lightning Complex Fires with local community groups that steward our open spaces, artists who are inspired by our local forests, and experts who can share their hot take on fire.
Friday, August 4, 2023
5-8 p.m.
Location: Outside the Santa Cruz Museum of Natural History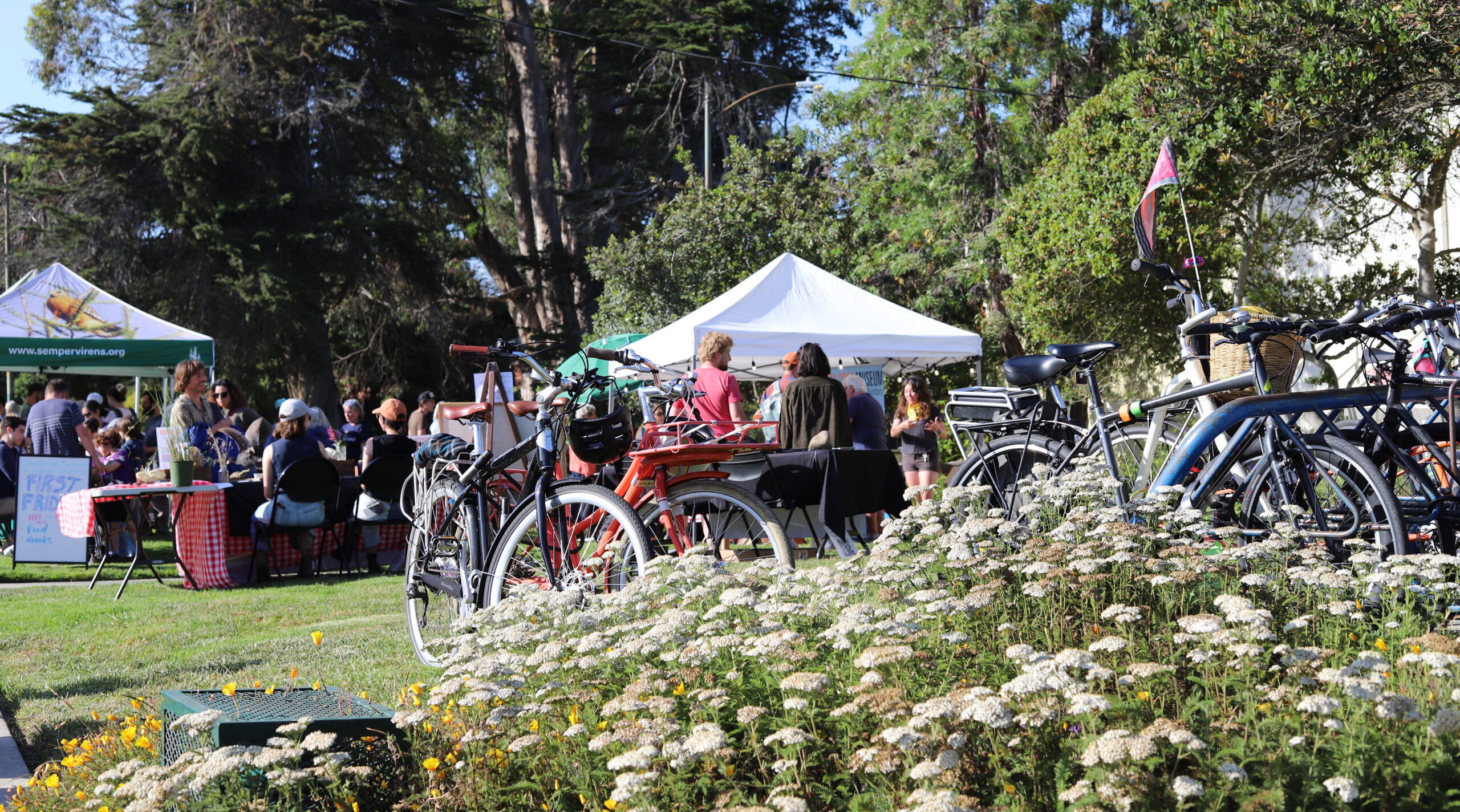 Community Organizations
California Native Plant Society
City of Santa Cruz Climate Action Program
Ferd Bergholz, Woodwooker
Friends of Juristac
Henry Cowell Redwoods State Park
Land Trust of Santa Cruz County
Patricia Larenas, Artist
Resource Conservation District of Santa Cruz County
San Vicente Redwoods with Peninsula Open Space Trust
Sempervirens Fund
Areperia 831
…and more!
Accessibility
Drop-by anytime 5-8 p.m. to join the festivities!
Admission to the Museum is free all day from 11 a.m. to 8 p.m.
Follow the latest guidelines for for covid safety.
Restrooms and water fountains are available inside the Museum.
Artist booths and activities will be on somewhat lumpy grass.