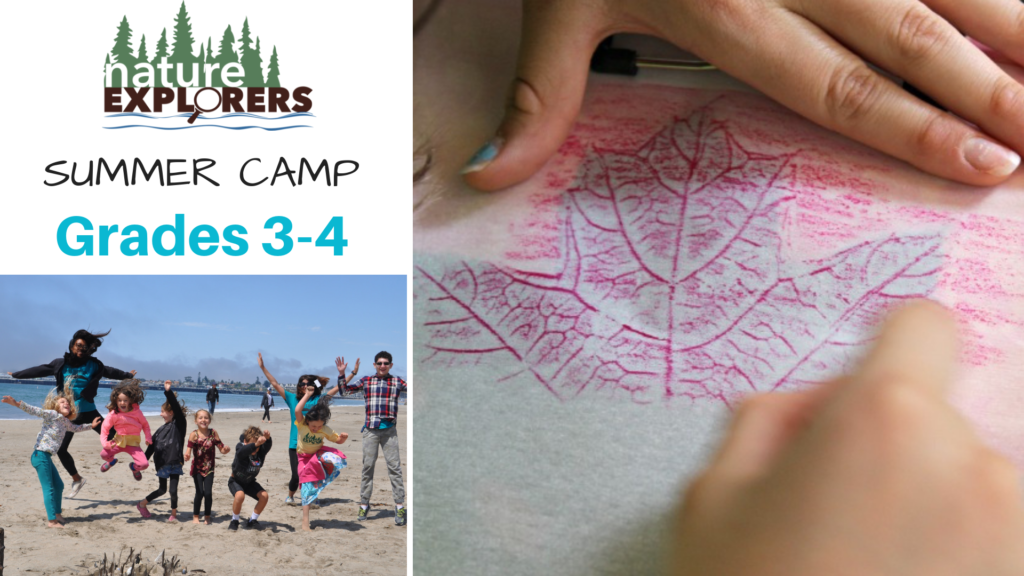 Art and Science in Nature
Camps for kids entering grades 3-4 (8-9 years old) in Fall 2019.
July 22-26 CAMP FULL
Scholarships Available: Apply HERE
---
Times: Drop-off 8:30 – 9 am | Pick-up 3 – 3:30 pm
Prices (includes materials and daily snacks): $275 non-members | $250 Museum members (Family-level memberships and higher) | Siblings get $20 off
Ratio: 15 : 2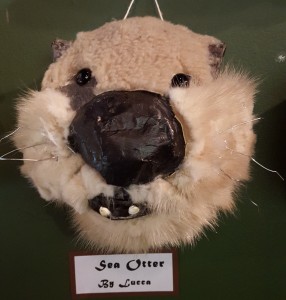 Calling budding artists and scientists curious about nature! This Santa Cruz Museum of Natural History is proud to present Art and Science in Nature camp all about the connections between nature and art. Join us on a journey to investigate symmetries, patterns, and curiosities in the natural world. Spend the week exploring nearby beach, creek, and garden habitats, and making all sorts of art inspired by what we discover. Observe, explore, and appreciate the wonders of the natural world here in our backyard as well as in the Museum's collection.
Every camper will create artwork to take home, make scientific discoveries, and most importantly create memories, friendships, and a personal connection to the unique nature of the Santa Cruz coast. Each of the five days will focus on a different theme that will guide a variety of art projects, science investigations, explorations, and games. "Leave no trace" ethics and safety in nature will be emphasized throughout the week so that campers will leave equipped with a better understanding of how to responsibly interact with the natural world.
If kids have been to this camp before, they will get a chance to try a few of their favorite activities again while learning and doing new things as well!
---
Daily themes:
Nature and Art.

Welcome to camp! The first day will focus on the patterns of nature that surround us. Campers will make art inspired by nature and make new friends while exploring the park and museum. Kids will use their senses to study the natural world and translate their observations into art. They will make music, things to take home, and creations for visitors to enjoy in the Museum and the garden.

Playing with Plants.

Activities on this day will be centered around plants and their amazing properties. Kids will use plants in their art projects and investigate them close up. They will learn about plant parts and how they manage to survive in different habitats and create plant projects to take home and share. Kids will also study seeds and how they travel around the world.

All About Animals.

Kids will spend the day learning about the animals of Santa Cruz and the things that make them unique. They will explore Tyrell Park and Seabright Beach in a quest to discover wildlife in the neighborhood, from the smallest of insects to the biggest of whales, and learn about the natural world that they live in. At the beach, kids will learn how to track animals and do their best animal impressions, plus of course getting an opportunity to make some animal art projects in the sand.

Ocean Explorers.

Kids will visit Seabright Beach and learn about the beautiful Monterey Bay. We will learn about whales, crabs, seals, fish, birds, plants, and all of the amazing creatures that are our ocean dwelling neighbors. Kids will use binoculars to study the migrating birds and magnifiers to study the small things.

Native Peoples.

For the final day of camp kids will learn all about the native people that have called Santa Cruz home for thousands of years. Campers will learn what it was like to be a kid in Santa Cruz hundreds of years ago and what the world of the Ohlone people was like. Everyone will get to play traditional games and hear Ohlone stories while learning about their past and present culture.
On the Friday of camp we welcome families to join us for an open house and to get a tour from your own Museum expert!
---
*We have limited scholarships to support families with demonstrated financial need. CLICK HERE to apply for a scholarship.
Cancellation Policy: All cancellations will incur a $15 processing fee. Cancellations at least 2 weeks before the start of camp will be refunded. Cancellations within 2 weeks of the start of camp may not be eligible for refund. If the Museum cancels camp for any reason, you will be fully refunded.