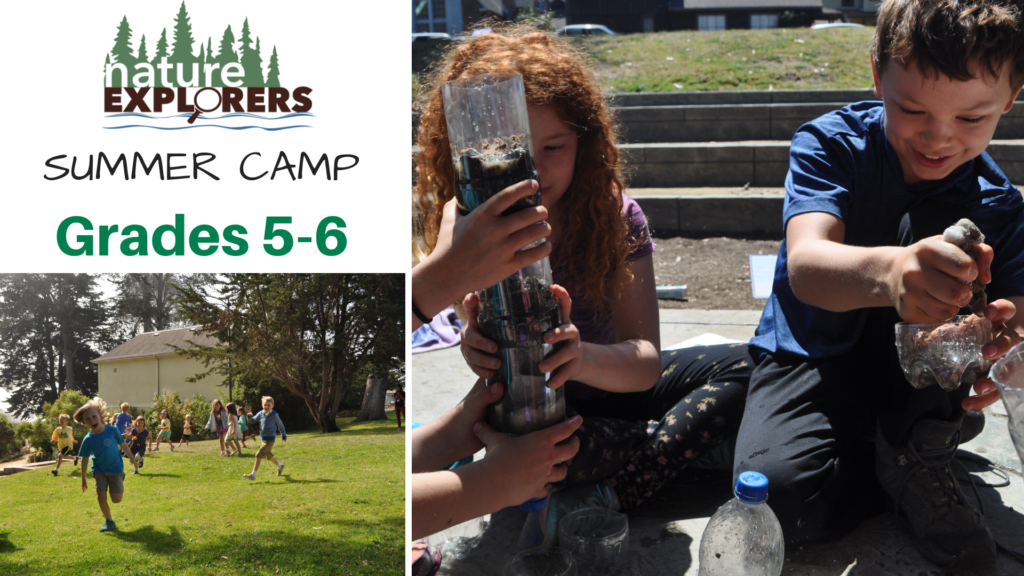 Biomimicry
Camps for kids entering grades 5-6 (10-11 years old) in Fall 2019.
CLICK HERE to enroll for July 29 – August 2
Scholarships Available: Apply HERE
---
Times: Drop-off 8:30 – 9 am | Pick-up 3 – 3:30 pm
Prices (includes materials and daily snacks): $265 non-members | $240 Museum members (Family-level memberships and higher) | Siblings get $20 off
Ratio: 15 : 2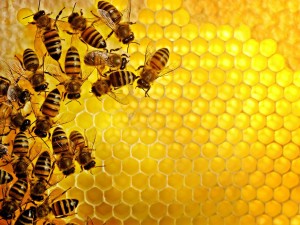 Biomimicry is an engineering concept that uses ideas from nature to create sustainable solutions. We invite kids entering 5th and 6th grade to spend the week exploring and drawing inspiration from nature to solve design challenges and engineer their own solutions to help humans live more sustainably on Earth. Campers will hike to nearby parks and open spaces to foster ideas and observe connections between the natural and built worlds.  
Each of the five days will focus on a different theme that will guide a variety of projects, science investigations, explorations, and games. A different design challenge will be presented each day to help our budding scientists and engineers practice their design and presentation skills. The week will lead up to completing an engineering project and an Open House to showcase all the interesting discoveries made at camp.
Join us to build connections to nature and stewardship for our future!  "Leave no trace" ethics and safety in nature will be emphasized throughout the week so that campers will leave equipped with a better understanding of how to responsibly interact with the natural world.
If kids have been to camp before, they will get a chance to try a few of their favorite activities again, but will have new activities and design challenges to enjoy!
Daily themes:
Introduction to Biomimicry. 

The first day of camp will focus on learning about the concept of biomimicry and building friendships with other campers. Kids will learn about the ways that scientists and engineers are turning to the natural world for inspiration for future technologies. Campers will be introduced to our design challenge of the week, which they will work together to create with solutions from nature.

Amazing Animals. 

Animals have been a source of inspiration and awe for people since the dawn of our species. Whether it was our ancient envy of a bird's flight that eventually led us to planes or modern wind turbines designed after whale fins, people have always turned to our animal neighbors that seem to have solved these problems so well! We will walk to Seabright Beach to further investigate the adaptations that animals have to survive. Our challenge of the day will center around the smallest (but some of the most important!) of animals: plankton.

Learning from Plants.

Over millennia of evolution, plants have perfected many things that we people could benefit greatly from if we could only mimic their powers. Plants can make energy from the sun more efficiently than solar panels, grow as tall as some skyscrapers, make important medicines, and even clean up certain types of pollution! We will hike to Arana Gulch to explore ways that different plants survive, how they can help people, and how people can help plants. Campers will try to match plants' incredible ability to spread their seeds around the world.

Fungi and the Future. 

Fungi are an important part of life on planet Earth. Scientists are just beginning to study and understand the amazing adaptations that fungi have that could be useful to people. Fungi make vast, efficient, underground networks that people could learn many lessons from. Kids will be challenged to think of ways that human systems can mimic natural systems that recycle nutrients and reduce waste.

Building Something New. 

The lessons that campers learn throughout the week will culminate in a full group project and presentation for visiting families at our Open House. Kids will think of ways that people could engineer solutions that use biomimetic designs to reduce resource use, increase energy production, build sustainably, and reduce our impact through cleaner and less wasteful living.
On the Friday of camp we welcome families to join us for an open house and to get a tour from your own Museum expert!
---
~Summer Camps sponsored by Ow Family Properties~
*We have limited scholarships to support families with demonstrated financial need. CLICK HERE to apply for a scholarship.
Cancellation Policy: All cancellations will incur a $15 processing fee. Cancellations at least 2 weeks before the start of camp will be refunded. Cancellations within 2 weeks of the start of camp may not be eligible for refund. If the Museum cancels camp for any reason, you will be fully refunded.