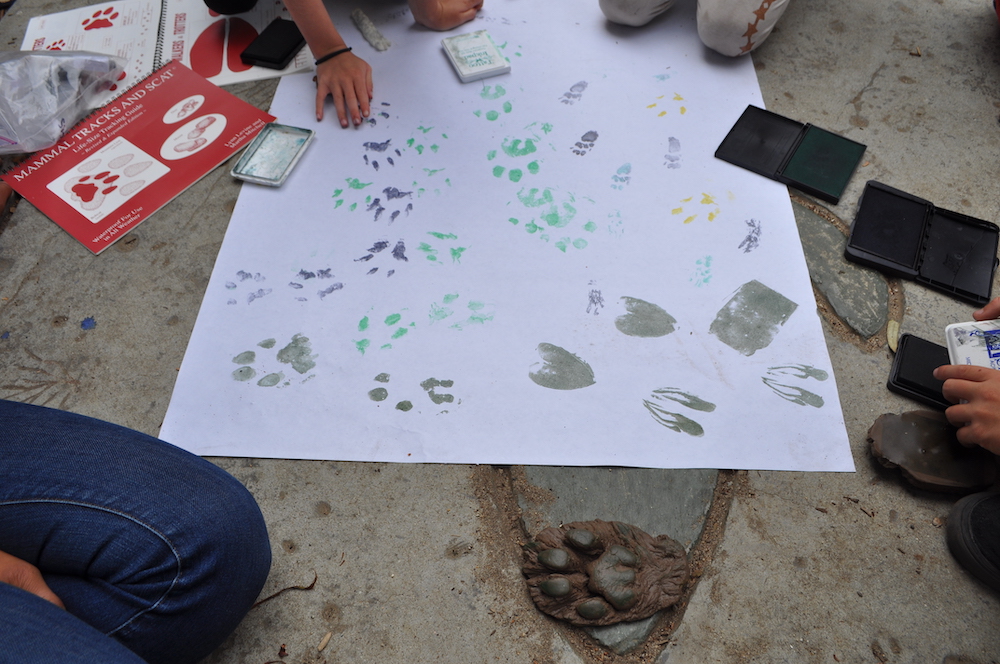 Dates: July 13 – 17
Times: Drop-off 8:30 – 9 am | Pick-up 3 – 3:30 pm
Grades: Campers entering grades K-2 (5-7 years old)
Prices (includes materials and daily snacks): $295* non-members | $275 Family membership and up | Siblings get $20 off
Ratio: 15 : 2
Registration: HERE
Are you a super sleuth when it comes to nature? Join us this summer to solve puzzles and mysteries of the natural world. Campers will investigate phenomena and collect evidence to draw conclusions about the natural world around us while playing fun games and making great crafts and friends.
*We have limited scholarships to support families with demonstrated financial need. CLICK HERE to apply for a scholarship.
Daily Schedule:
Monday: Mysteries of Nature
Locations: Museum and Tyrrell Park
Welcome to camp! The first day we will ponder some mysteries of the natural world and learn how scientists try to solve them. Kids will learn about collecting evidence and information to support their claims. Everyone will get a chance to play games, do some great arts and crafts, and make new friends.
Tuesday: Tracks and Tales
Locations: Museum, Tyrrell Park, and Seabright Beach
Campers will learn how animal tracks can tell stories about who was there and what they were doing. Kids will study animal (and human) tracks at the beach and learn about other ways to track and study wildlife. They will also hear tales from nature, and share nature stories of their own.
Wednesday: The Enigmatic Deep
Locations: Museum and Seabright Beach
Scientists know more about the moon than the bottom of the ocean, and the ocean stands as one of the last frontiers for future explorers. Kids will ponder what life is like at the bottom of the ocean and learn how scientists are studying this habitat. Our campers will get to study the Museum's collection of oceanic specimens so we can see some of these incredible animals up close, without having to dive to the bottom of the ocean!
Thursday: The Secrets Animals Keep
Locations: Museum and Tyrrell Park
Some animals have big secrets. They might live deep in the ocean or high up in the trees where they can escape the view of some scientists. Kids will practice their detective skills to learn about some of the more secretive creatures that live nearby. Campers will even get to learn a little about the things that animals say to each other in their own language!
Friday: Piecing Together The Evidence
Locations: Museum and Tyrrell Park
Campers will use the Nature Detective skills that they have acquired throughout the week to solve a series of puzzles and riddles about nature. These skills will leave each child equipped to study nature more closely and make them more observant of the world around them. Please join us at the end of the day for our Open House and let your camper take you on a personalized tour of the Museum.
---
Cancellation Policy: All cancellations will incur a $15 processing fee. Cancellations at least 2 weeks before the start of camp will be refunded. Cancellations within 2 weeks of the start of camp may not be eligible for refund. If the Museum cancels camp for any reason, you will be fully refunded.
The Museum's education staff has years of experience in environmental education, outdoor learning, and running camps at various outfits across the state and are eager to share their passion for the environment with your family. Feel free to share your thoughts, concerns, or questions with education@santacruzmuseum.org
CLICK HERE to view Frequently Asked Questions on our main camp page.