Many had to evacuate the Santa Cruz Mountains during the CZU Lightning Complex fires of August, 2020, including museums, visitor centers, and cultural heritage sites managed by California State Parks. Jenny Daly, museum curator for the Santa Cruz District of California State Parks, was part of a team that worked quickly to save artifacts from threatened State Parks, including Big Basin, Año Nuevo, and Wilder Ranch.
During this online event, learn about the immediate steps taken by State Parks to save our cultural history and the ongoing process of caring for objects impacted by the fires. Kathleen Aston, Collections Manager at the Santa Cruz Museum of Natural History, will also share how the Museum approaches natural disasters and collections, from Loma Prieta to ongoing efforts with the CZU Lightning Complex.
Photo of Mark Hylkema by Aric Crabb/Bay Area News Group.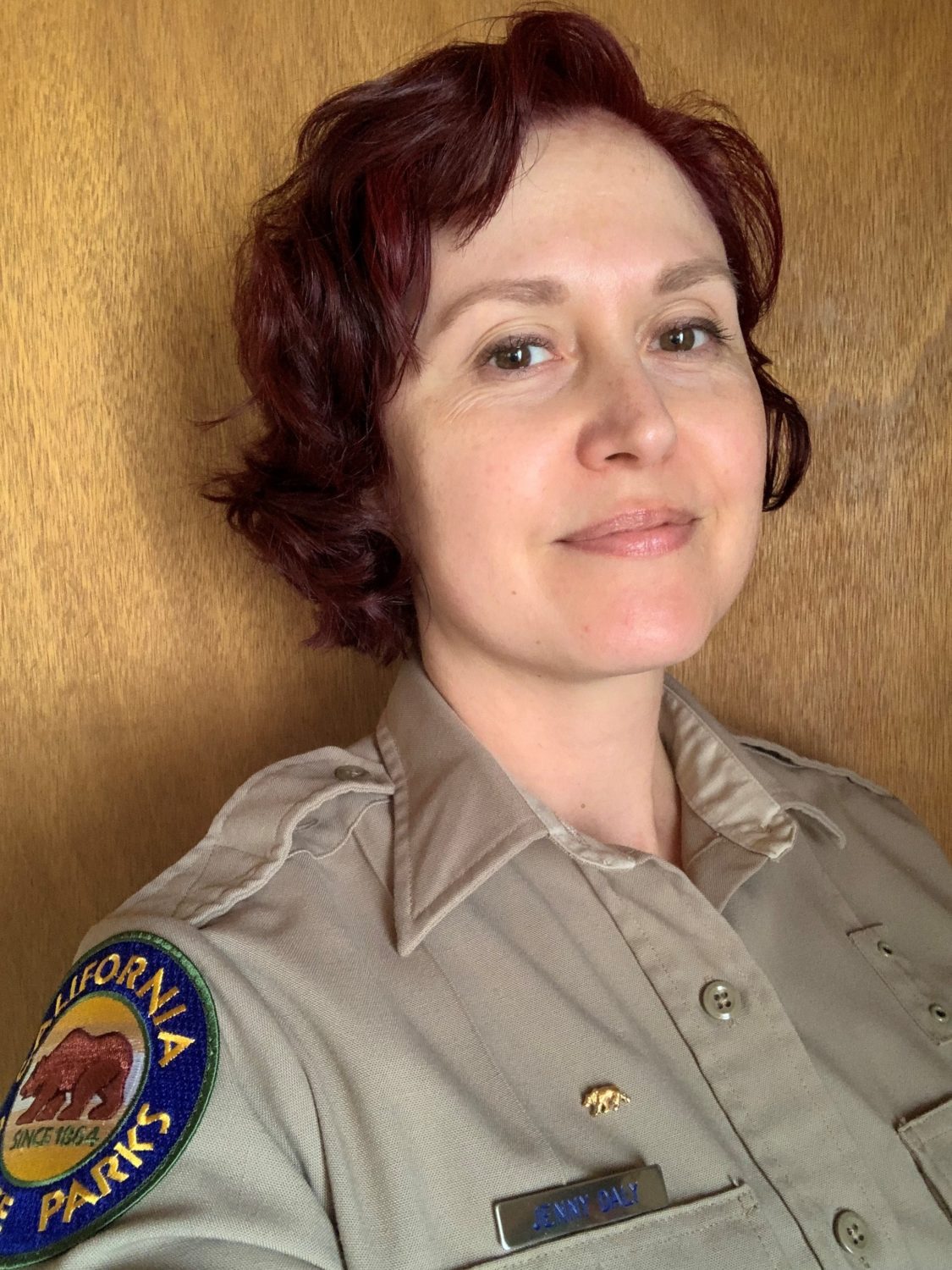 About the Speaker
Jenny Daly, Museum Curator I for the California State Parks in the Santa Cruz District, grew up in Santa Cruz and is fortunate to live and work in her hometown. After transferring to UC Berkeley from Cabrillo College, Jenny received a double BA in Near Eastern Studies and Theater, Performance, and Dance Studies. The most valuable part of her time at Berkeley was the internship she had working with the Registrar at the Phoebe Hearst Museum of Anthropology where she became hooked on the idea of a career working in museums. Jenny then received a Master's in Museum Studies from John F. Kennedy University and has worked in collections management at various institutions since then, including at the California Academy of Sciences, the Cantor Arts Center, and the Getty Center. Jenny was very excited to start working for the State Parks as a curator because it meant she could combine her love of Parks with her expertise in museum collections management.