Each month in the summer, the Museum features a different local artist who is inspired by the natural world of the Santa Cruz region. Join us every First Friday June-August, from 5-7pm to meet the artists as we debut their work. FREE Admission for First Friday.
June: Birds Eye View – California's Coastal Birds by Jacqueline Deely
First Friday Opening Reception | June 7, 2019 | 5-7 p.m.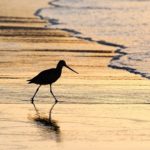 Jacqueline Deely shares her love of birds and the natural world through the art of photography. Seeking to capture the beauty and essence of her subjects, she spends endless hours in the field in order to bring their unique characteristics and story to the viewer. As a wildlife photographer and naturalist, conservation has a major influence both in her work and everyday life. "I am privileged to photograph the natural world, therefore it is my duty to protect it. I hope my images and the message they bring will inspire others to get involved." Learn more about Jacqueline Deely HERE.
 Jacqueline will also present a Naturalist Night lecture with biologist Carleton Eyster about citizen science and conservation photography on June 13. Register here.
---
July: The Art of Mud by Thomas Fallon Mackey
First Friday Opening Reception | July 5, 2019 | 5-7 p.m.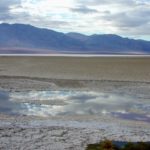 Inspired by Death Valley, and an outgrowth of his photography there, this series merges watery and dry surfaces, representing natural events occurring at different times, simultaneously. The exhibit  combines photography and works on canvas, on the theme of surfaces and natural processes. Learn more about Thomas Fallon Mackey HERE.
---
August: Coastal Landscapes by Cody Mattson
First Friday Opening Reception |August 2, 2019 | 5-7 p.m.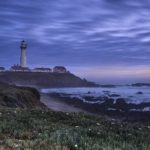 Cody Mattson is a Santa Cruz Mountains based photographer whose passion is the great outdoors. Growing up in California, he spent most of his life outside appreciating nature and wildlife. His photography reflects that love and passion of the outdoors with colorful and bold landscapes. Most of his photography is based out of Yosemite, however for this exhibit he will be sharing his local coastal landscape series. Learn more about Cody Mattson HERE.
---
Summer Art Series is supported by the following sponsors: