Use this handout as a guide for your walk along West Cliff Drive. (PDF | HTML)
Stop at a few geologically significant locations and see if you can notice where Purisima Formation sandstone meets the Santa Cruz Mudstone, learn to identify concretions, and ponder how erosion might impact the future of the Santa Cruz Lighthouse.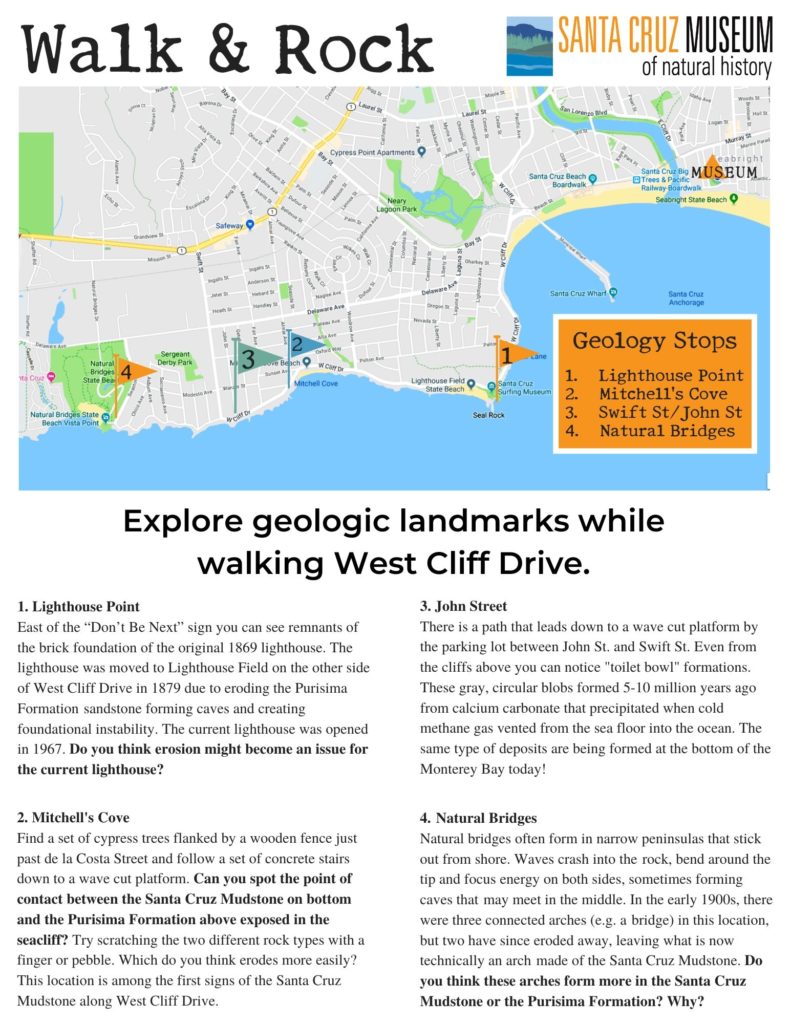 Learn more about local geology with our Rockin' Pop Up video series.
Explore all things geology and fossils in our Online Museum Store.
Post by: Marisa