Extreme Weather is a series of events reflecting on recent storms, the history of natural disasters in Santa Cruz County, and our climate future.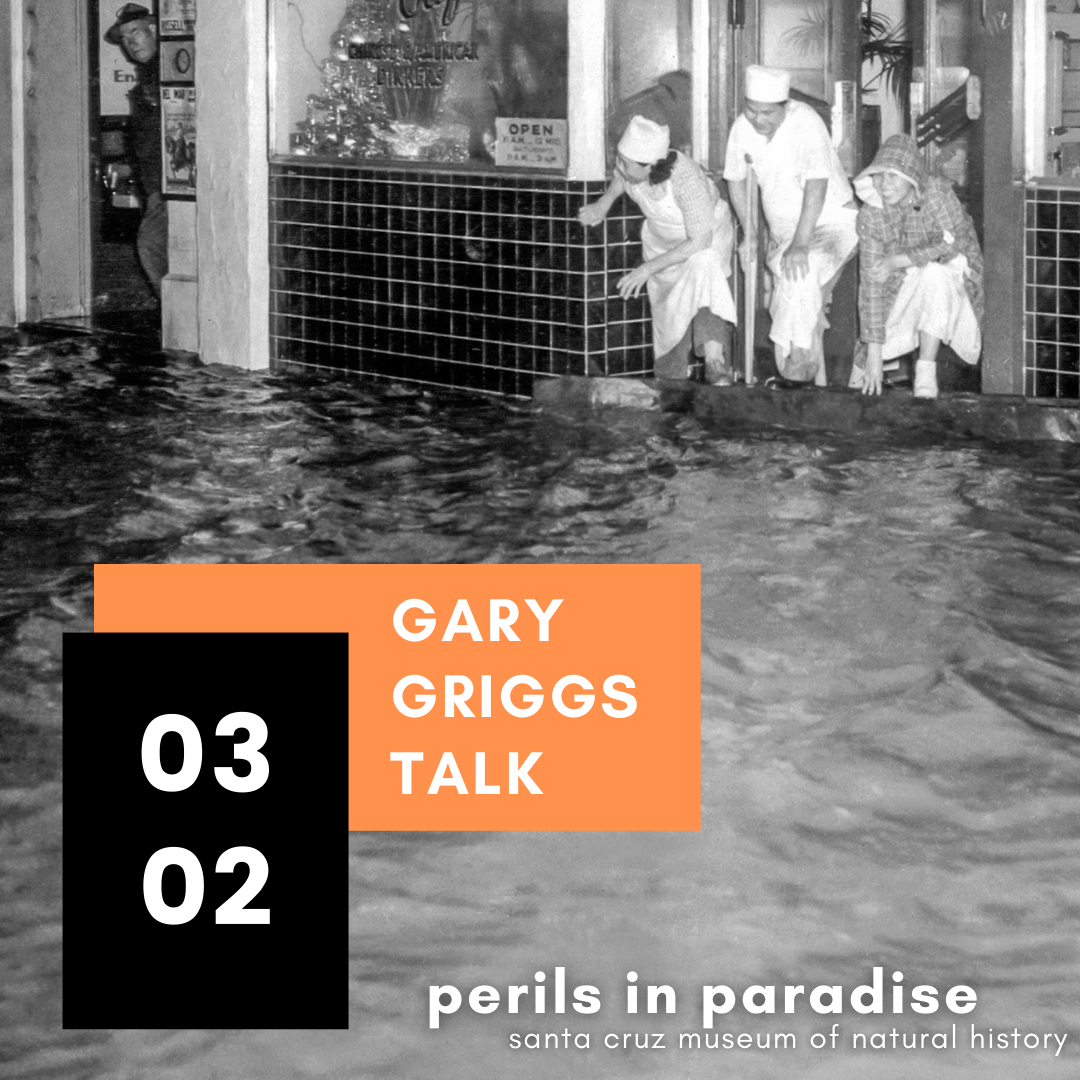 3/2 Perils in Paradise: Natural Disasters in Santa Cruz County with Gary Griggs
Join Dr. Gary Griggs for a presentation at London Nelson Community Center, exploring the historical and geologic context of the perils we endure to live in paradise, followed by "lightning talks" from experts who will turn our attention to the future of this landscape, exploring the implications of climate change and community actions to address these challenges.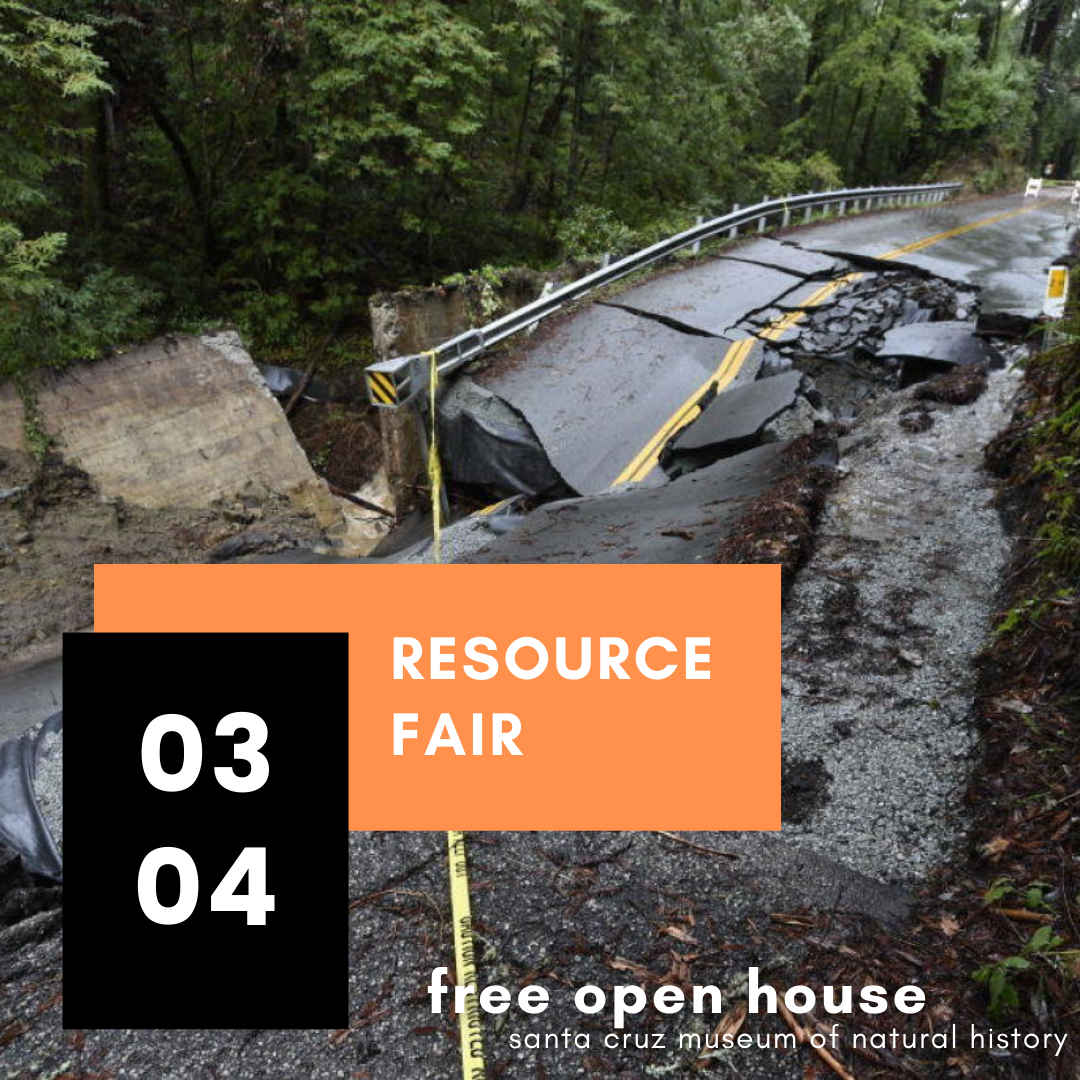 3/4 Extreme Weather Resource Fair: Small Talk, Big Topics
Recent weather events have impacted Santa Cruz County from the shore to the summit. Chat with local agencies and organizations addressing the challenges of extreme weather in the region during this free open house at the Santa Cruz Museum of Natural History. Learn about the state of our parks, the science behind the storms, and the past, present, and future of natural disasters in Santa Cruz.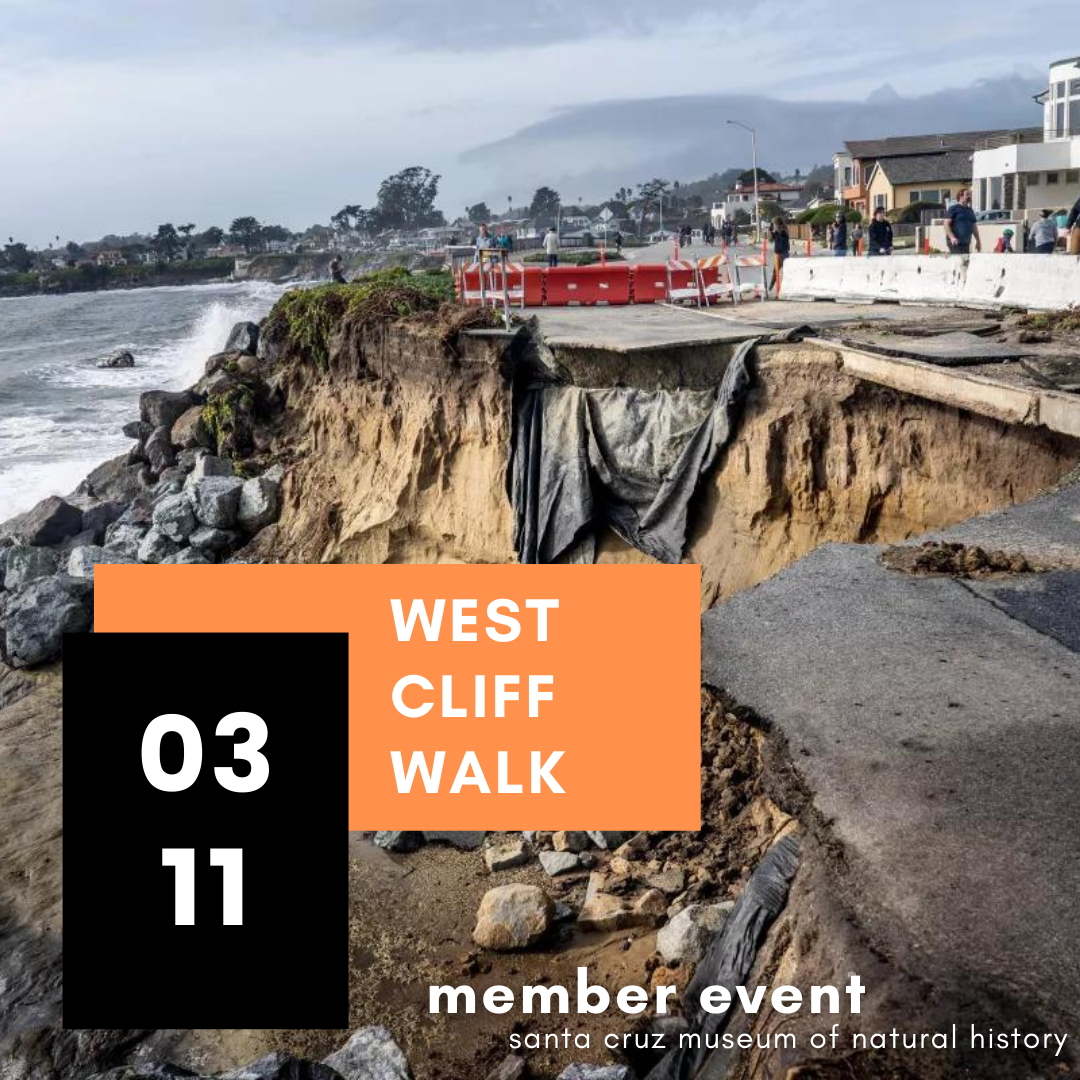 3/11 Member Meet-Up: Geology of West Cliff
Recent storms have put the future of West Cliff Drive into question. Join the Santa Cruz Museum of Natural History for a look into the geologic past of this beloved landmark. Jessica Gagliardi and Gavin Piccione, PhD candidates in Earth and Planetary Sciences at UC Santa Cruz, will lead a guided tour of the rock formations, fault lines, and history of erosion on West Cliff Dr. while considering the future of this coastline.
Resources