Join the Museum for nature connections that bring us closer to our surroundings. Learn new skills, visit new places, or discover familiar places in a whole new way.
UPCOMING EVENTS
Illustrating Geology: Exploring Geology Through Maps and Cross-sections 
Tuesday, May 21| 5:30 – 7:30 p.m. |
$20 General | $15 Museum Members | SOLD OUT
Location: Santa Cruz Museum of Natural History
Includes materials
About the workshop:
Learn to visualize and draw the rock formations that define our landscapes. Geologists do this by creating maps, cross-sections, and three-dimensional diagrams to show the relationships between layers of rocks, faults, and other features. In this workshop we will look at maps of local geology and study samples of the rock types typical of the Santa Cruz area. Participants will then learn the process of creating cross-sections and stratigraphic columns and draw their own. This workshop will help you to better understand geologic maps, create your own geologic illustrations, and engage with local geology by creating art.
About the artist: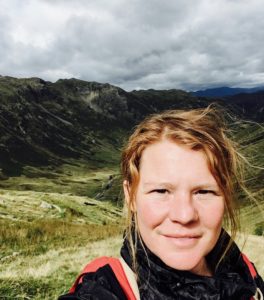 Emily Underwood is a graduate of Cal State Monterey Bay's Scientific Illustration program and has degrees in Geology from UC Santa Cruz and Oregon State University. Her work has appeared in museums, art exhibits, interpretive panels, books, magazines and journal articles. By creating art she engages with the remarkable landscapes of California and the natural processes taking place on them.
.
.
.
---

Exploring the San Lorenzo River
Every 2nd and 4th Saturday | February – June | Free
Location: Various locations along the San Lorenzo River

The San Lorenzo River watershed is home to birds and bugs, fish and fungi, you and me! Explore the river ecosystem during the 3rd Annual Exploring the San Lorenzo River Series. Learn from local naturalists, scientists and artists. Co-hosted with the Coastal Watershed Council.
View event list and register here!
---
Do you have an idea for a future walk or workshop?  Let us know at education@santacruzmuseum.org. Interested in attending, but not ready to purchase a ticket? Call (831) 420-6115 or email education@santacruzmuseum.org to reserve a seat and pay upon arrival — events with low enrollment are subject to cancellation.