Join the Museum for nature connections that bring us closer to our surroundings. Learn new skills, visit new places, or discover familiar places in a whole new way.
UPCOMING EVENTS
---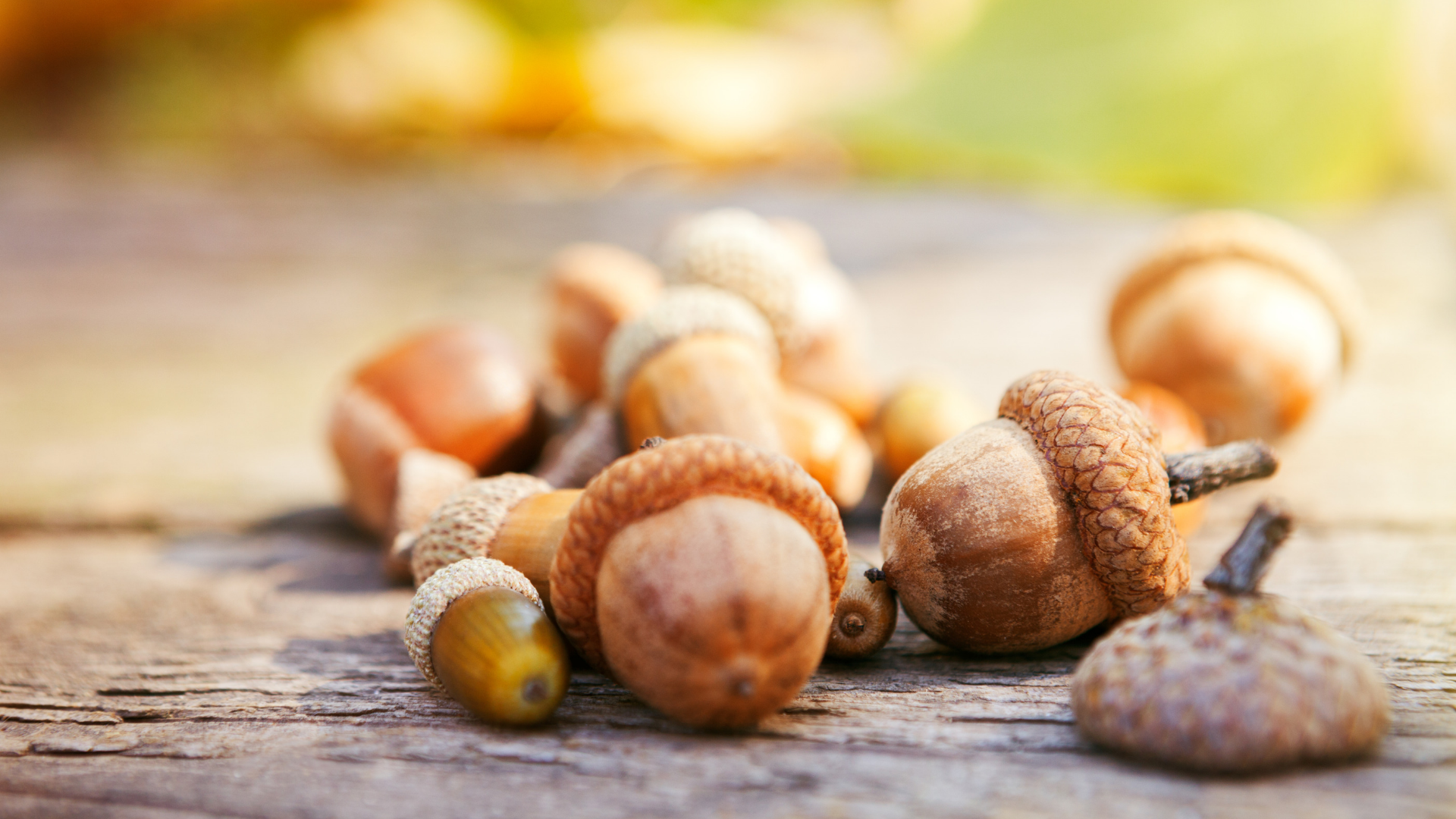 Workshop: Acorns From Tree to Table
Sunday, October 20 | 10 a.m. – 2 p.m.
$40 General | $30 Youth Under 18 | $10 Off for Museum Members
Pre-registration required | Get Tickets
Location: Amphitheater behind Museum
This workshop has been rescheduled from its original date (originally on October 13).
Acorns from the Coast Live Oak and Tan Oak trees have been staples of indigenous cuisine along the central coast of California for millennia.
In this workshop, we will learn how to process acorns using traditional California Indian techniques. We will crack, winnow, pound, and sift the acorns into a fine flour as a group before cooking the acorn into porridge, using a basket and heated rocks from a fire. Everyone will get a chance to taste our final product and come away with an understanding of how acorns are used for food by California Indians. We will also explore how to process other native plants, such as manzanita berries and bay nuts.
Ages: All youth under the age of 18 must be accompanied by an adult. Must be 8 or older.
Weather: This workshop will take place outside and will occur rain-or-shine, but inclement weather such as severe wind may lead to cancellation
Materials: We will provide the following materials for use during the workshop: mortar, pestle, soaproot brush, cooking basket, looped cooking stick
About the Workshop Leader: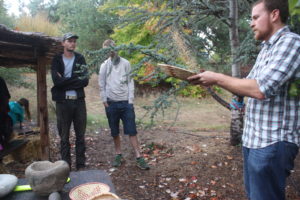 Alex Tabone is a Ranger with California State Parks in the Santa Cruz Mountains and has long been a student of traditional California Indian foodways. Alex has worked with the Amah Mutsun Tribal Band, UC Santa Cruz, and the Santa Cruz Museum of Natural History giving presentations and workshops to teach traditional and contemporary ways of making California Indian cuisine.
---
Do you have an idea for a future walk or workshop?  Let us know at events@santacruzmuseum.org. Interested in attending, but not ready to purchase a ticket? Call (831) 420-6115 or email events@santacruzmuseum.org to reserve a seat and pay upon arrival — events with low enrollment are subject to cancellation.