Join the Museum for nature connections that bring us closer to our surroundings. Learn new skills, visit new places, or discover familiar places in a whole new way.
UPCOMING EVENTS
The Third Terrace: Mima Mounds, Grasses, and Wildflowers in a Diverse Coastal Prairie
Saturday, April 27 | 10 a.m. – 12 p.m. | Pre-sale tickets will be available soon
$15 General | $10 Museum Members
Location: Mima Meadow
Additional $5 fee day of program if parking at the UC Santa Cruz Arboretum. More information about the program, location, and parking will be made available upon registration.
About the talk:
The Mima Meadow with its sweeping views, rich floral diversity, interesting geology, and fenceline comparisons presents an excellent gateway into a better understanding of California's coastal prairies. Here we can explore the relatively dry hillock homes of poppies immediately adjacent to meandering seasonal wetlands dotted with purple and yellow. Native bulbs, tiger beetles, and meadow mice make for nice stories. Giant collapsed caves – "sink holes" – also help describe this curious place. Because these grasslands have long been subject to experimental stewardship, our experience will be enriched by data and statistical analysis. After this walk, we hope that you will find this and other grasslands as much more than drive-by beauty.
About the speaker: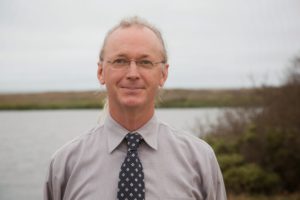 Dr. Grey Hayes has been caring for, restoring, studying, teaching about, and learning about Santa Cruz County's North Coast for 30 years.
_
Dr. Hayes will also give a Naturalist Night lecture about meadow stewardship on April 18.. Learn more here.
---


Exploring the San Lorenzo River
Every 2nd and 4th Saturday | February – June | Free
Location: Various locations along the San Lorenzo River

The San Lorenzo River watershed is home to birds and bugs, fish and fungi, you and me! Explore the river ecosystem during the 3rd Annual Exploring the San Lorenzo River Series. Learn from local naturalists, scientists and artists. Co-hosted with the Coastal Watershed Council.
View event list and register here!
---
Do you have an idea for a future walk or workshop?  Let us know at education@santacruzmuseum.org. Interested in attending, but not ready to purchase a ticket? Call (831) 420-6115 or email education@santacruzmuseum.org to reserve a seat and pay upon arrival — events with low enrollment are subject to cancellation.