Join the Museum for nature connections that bring us closer to our surroundings. Learn new skills, visit new places, or discover familiar places in a whole new way.
UPCOMING EVENTS

Hiding in Plain Sight: Insects and More at Mima Meadow
Saturday, August 10 | 9 a.m. – 12 p.m.
$15 General | $10 Museum Members | Pre-registration required
Location: Mima Meadow (meet at UC Santa Cruz Arboretum)
Additional $5 fee is required day of program for parking at the Arboretum. More information available upon registration.
About the Walk:
Most people notice birds, butterflies, and bumble bees. But look and listen again and you will start to notice the complex ecosystem of a field on the edge of a forest. Join us for a walk of discovery as we hunt for insects, spiders, and other hidden gems of the meadow, including host plants and predators, and learn how an ecosystem is more than just a collection of species. We will meet at the UC Santa Cruz Arboretum and walk across Empire Grade to Mima Meadow, where we participants will have the opportunity to capture insects with nets for close inspection.
About the Walk Leaders: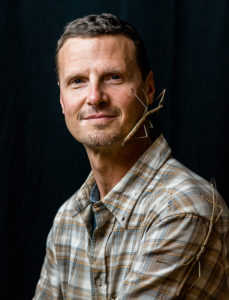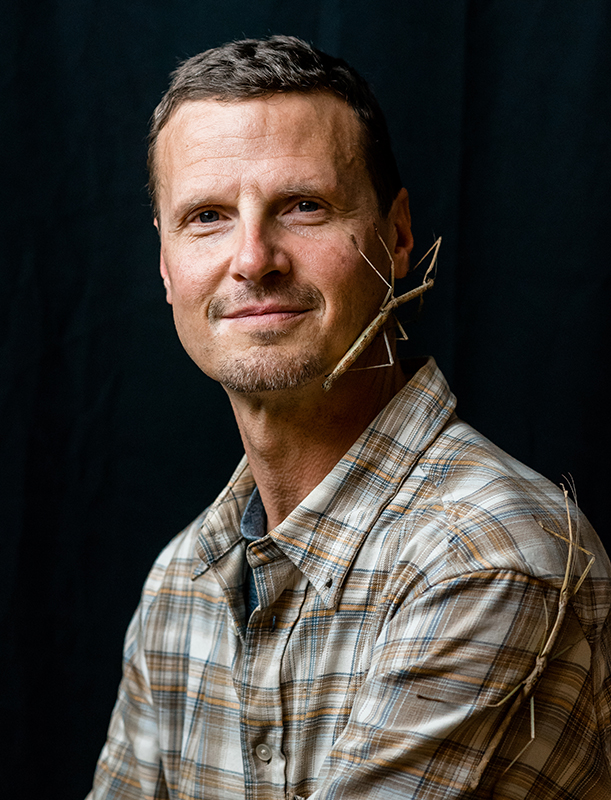 Dr. Peter Oboyski is the curator of the Essig Museum of Entomology at UC Berkeley, a collection of over five million insects and spiders. His research focuses on insects on remote islands (Hawaii, Tahiti, etc.), especially the ecology and evolution of moths. Currently he is collaborating on a biotic survey of the island of Sulawesi, Indonesia.
We recommend that participants interested in attending this walk also attend our July 25 Naturalist Night with Dr. Oboyski.
.
.
.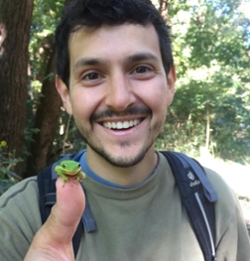 Alex Krohn is the assistant manager of the Campus Natural Reserve, and assistant director of the Kenneth S. Norris Center for Natural History, both at UC Santa Cruz. While he is a reptile and amphibian specialist, he loves helping connect people with all aspects of nature, both in the museum and across the UC Natural Reserve System.
.
.
---

Natural History Ink Journaling: California Scrub Jay
Thursday, August 15 | 5:30-7:30 p.m.
$20 General | $15 Museum Members | Pre-registration required
Location: Santa Cruz Museum of Natural History
Materials included, put participants are invited to bring their favorite journal or pens.
About the Workshop:
The California Scrub Jay is a familiar bird in Santa Cruz, frequenting our open habitats, oak woodlands, and chaparral, as well as backyards, pastures, and orchards. During this workshop, participants will gain an appreciation for this jay and explore its natural history through ink illustrations of its form, nests, and eggs. In addition to learning about the California Scrub Jay, participants will gain skills in the artistic process of inking. To Hajra Meeks, few things are as satisfying as inking a pencil drawing with luscious, black ink. Explore the process yourself while learning inking techniques and layout tips.
See below for more information about techniques covered in this workshop.
About the Artist: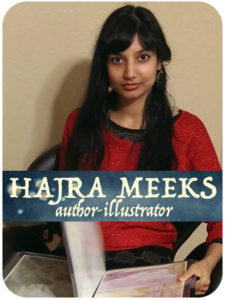 Hajra Meeks is a Pakistani-American, author-illustrator, fine artist, and lecturer from the Bay Area. She has a BS in Physics from the University of San Francisco, an MS in International History from the London School of Economics & Political Science, and a Picture Book Certificate from the MA program at the Vermont College of Fine Arts. Currently, she is teaching art classes for the Santa Cruz Art League, and plans to get back to illustrating more of her picture book manuscripts when she has the time.
She was a Lecturer in Art History, International History, and Calculus at UC Merced for 4 years, and has taught watercolor, gouache, and ink in-person and online (via Youtube, Patreon, and Skillshare) for a decade. Her Youtube channel currently has 1.5 million views, her art has been in exhibitions in Union City, Mariposa, Vermont, Santa Clara, Berkeley, Santa Cruz, and Merced (where it was viewed by First Lady Michelle Obama), and she had a successfully funded online Kickstarter campaign for an environmentalist picture book about the real wolf OR-7.
She also collaborates on digital, interactive Data Visualization projects that combine art and information.
Art techniques learned during this workshop include:
Reference planning and utilization

Basic sketching, drafting skills

Layout, composition rules

Basic Inking techniques

Runny, water-soluble ink effects

Wet-on-dry (ink applied to dry paper, dries with hard edges unless softened)

Wet-in-wet (ink applied to wet paper for soft, abstract bleeds)

Gradient effect (wet-on-dry with a soft blended edge with a damp, clean brush)

Glazing (thin, translucent layers of ink in sections for luminous results)

Grisaille (value underpainting done separately)

Dry brush (ink applied full strength for details and texture)

Subtractive painting (light to dark in values and color intensity in the traditional, transparent watercolor fashion)

Additive painting (light to dark, and also dark to light values and colors for gouache combo artwork)

Highlight retention (through traditional white of the paper only)

Highlights added last (via white gouache for watercolor + gouache combo paintings only)

Textural Effects: Spattering, drips, etc

Color Theory, Limited Palette selection (if colors are used)

Comparisons of Ink vs Watercolor or Gouache mediums
---
Do you have an idea for a future walk or workshop?  Let us know at education@santacruzmuseum.org. Interested in attending, but not ready to purchase a ticket? Call (831) 420-6115 or email education@santacruzmuseum.org to reserve a seat and pay upon arrival — events with low enrollment are subject to cancellation.