Join the Museum for nature connections that bring us closer to our surroundings. Learn new skills, visit new places, or discover familiar places in a whole new way.
UPCOMING EVENTS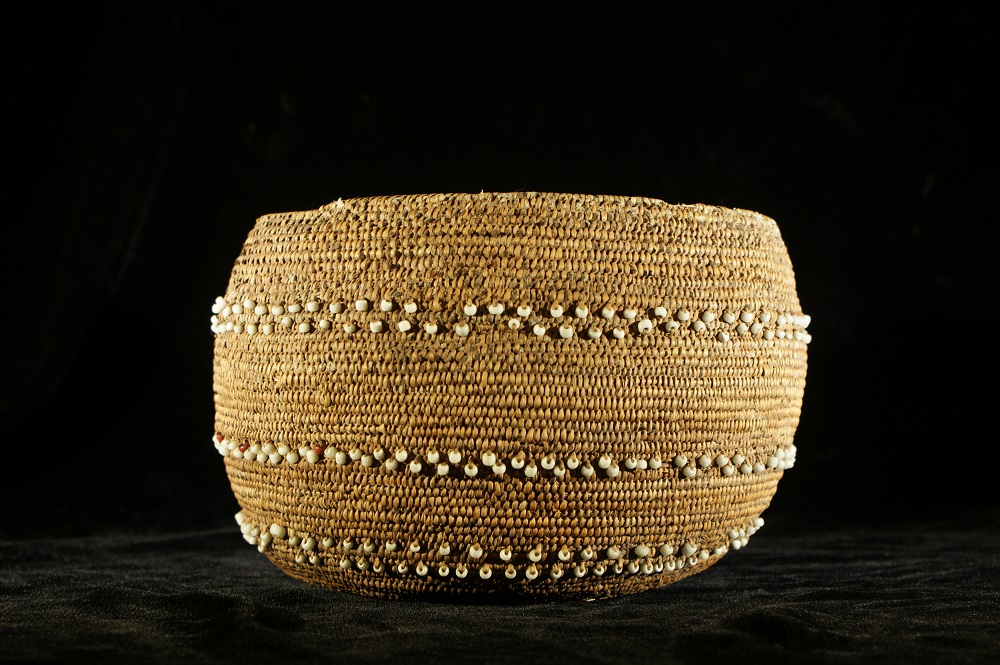 Seminar: American Indian Art
Saturday, November 23 | 1 p.m. – 4 p.m.
$20 General | $5 Off for Museum Members
Pre-registration required | Get Tickets
Location: Santa Cruz Museum of Natural History
Join the Santa Cruz Museum of Natural History for an in-depth exploration of American Indian art through conversation and artifact exploration.
From gift baskets to painted pottery and shell pendants to beaded clothing, American Indian art varies greatly from region to region. During this seminar at the Museum, Dr. Rebecca Hernandez will give a general overview of artistic characteristics across several regions and guide us in making observations about a variety of objects from the Museum's collections.
About the Speaker: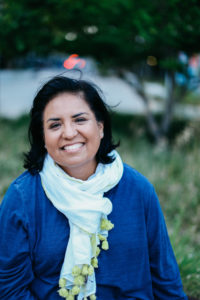 Dr. Rebecca Hernandez has been the Director of the American Indian Resource Center at UCSC since 2014. Her academic research focuses on American Indian identity constructs in the United States and the Representation(s) of Native American People and Cultures in public space. Under her leadership the UCSC American Indian Resource Center received a 2016 Chancellor's Diversity Award in recognition of the People of Color Sustainability Collective, a collaborative initiative with the Sustainability Office and Colleges Nine and Ten that serves to raise awareness about the contributions people of color have made and continue to make to the environmental sustainability movement.
Dr. Hernandez will also give a Naturalist Night lecture at the Museum on November 14. Learn more.
---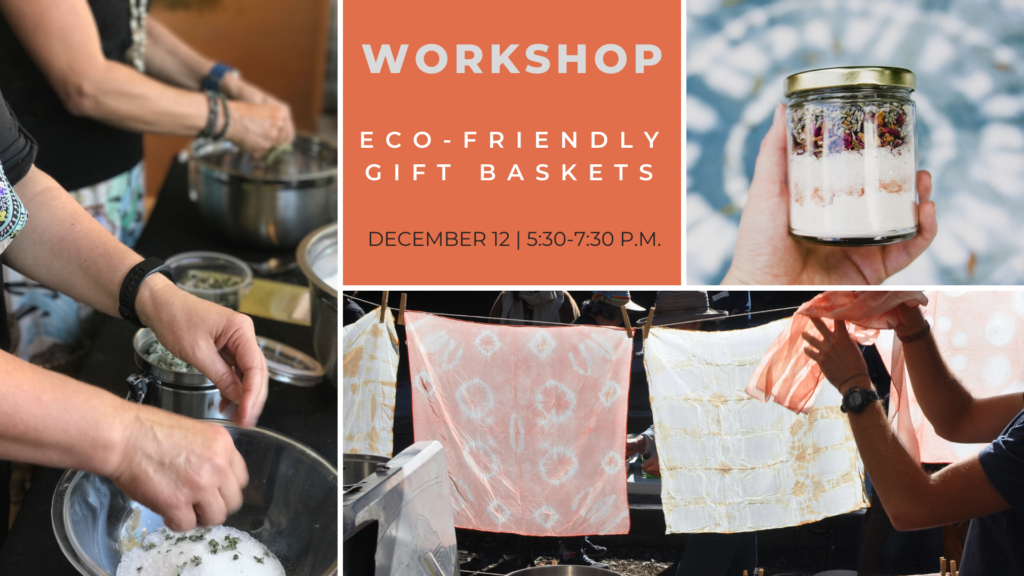 Workshop: Eco-Friendly Gift Baskets
Thursday, December 12 | 5:30 p.m. – 7:30 p.m.
$40 General | $10 Off for Museum Members
Pre-registration required | Registration coming soon!
Location: Santa Cruz Museum of Natural History
This giving season, share the gift of sustainability. Learn new skills and practice limiting waste as you create a variety of eco-friendly products to include in a gift basket for an important person in your life — or treat yourself! We won't tell.
Products:
Naturally dyed tea towels
Sugar scrub
Bath salt soak
Foraged potpourri
Hand bound recipe booklet
Festive treats and drinks including mulled wine will be provided during this gathering at the Museum. Pre-registration is required and space is limited.
---
Do you have an idea for a future walk or workshop?  Let us know at events@santacruzmuseum.org. Interested in attending, but not ready to purchase a ticket? Call (831) 420-6115 or email events@santacruzmuseum.org to reserve a seat and pay upon arrival — events with low enrollment are subject to cancellation.