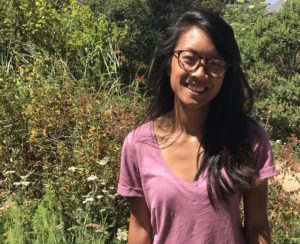 Meet Sze-Wing Lau, the Museum's Summer Camp Coordinator.
A San Francisco native, Sze-Wing graduated from UC Santa Cruz in 2015 with a major in environmental studies and a minor in education. She is interested in a career focused on sustainable agriculture and community outreach.
And she loves working with children, which will come in handy during the month-long summer camps, which start July 9. She'll be leading trips to the Norris Center and Arboretum at UCSC, as well as Neary Lagoon.
"I love getting messy outdoors and having fun," Sze-Wing said. "I think the Museum is a a really cool resource. It does a great job of connecting the ocean to the land and forming that connection for children and other visitors."