The wait is over! After a three-year hiatus, we are thrilled to announce that the Santa Cruz Fungus Fair is returning to London Nelson this January. The Museum is proud to be co-presenting this 50th Anniversary celebration with the Fungus Federation of Santa Cruz who helped us launch the inaugural event at the Museum in 1974. Together we're bringing back this unique Santa Cruz institution for what we hope is its best year yet!
Mark your calendars for January 12-14, 2024 and visit ffsc.us for more information.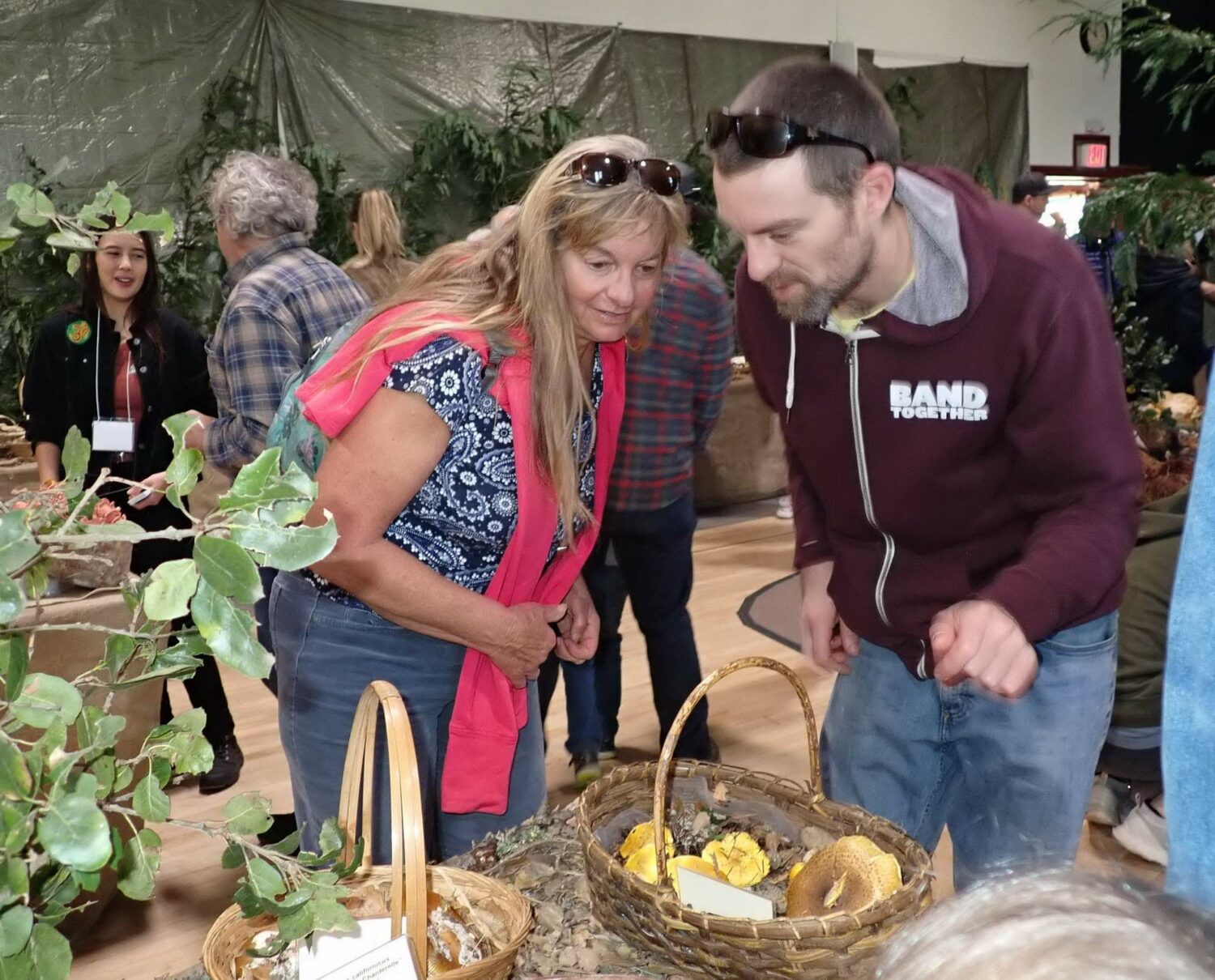 About the Santa Cruz Fungus Fair
Come to Santa Cruz and explore the facinating world of Fungi. Learn interesting and fun facts about the hundreds of beautiful and fascinating species of mushrooms found in the Santa Cruz and Monterey Bay Area. Fungi will be beautifully displayed in a re-created woodland habitat. This unique Santa Cruz tradition features three days of fantastic fun, informative speakers and demonstrations, with fungal activities for the whole family.
The Fungus Fair is held each year in January in Santa Cruz at the London Nelson Community Center. This three day event features hundreds of species of local fungi presented in a unique fashion, and draws thousands of visitors each year. The Fair showcases speakers, a special Kids' Room, and a taxonomy panel for identification of fungi you find. Many books and mushroom-related items are available for sale, as are wild mushroom delicacies.
Did you know that without fungus, we'd have no bread, cheese, beer, or wine? Or that anti-cholesterol medicine was developed from mushrooms? Come to the Santa Cruz Fungus Fair to learn all there is to know about the fascinating world of mushrooms.
This unique Santa Cruz tradition features fantastic fungus fun for the whole family. Bring the kids and stroll through a re-created woodland forest displaying hundreds of wild mushrooms; the Fungus Fair also features a special room full of hands-on activities for the kids, including fungus exploration tables, clay mushroom building, face painting, and more!