Camps that connect kids to nature!
Through exploration, experimentation, and experiences outdoors the Santa Cruz Museum of Natural History hopes to inspire future scientists during our weekly day camps. Join us to discover a passion for nature, learning, and community. All Nature Explorers camps connect campers to their environment in fun and exciting ways that engage their natural sense of curiosity while supporting academic success.
Spring Camp | April 1-5, 2024 | Grades K-2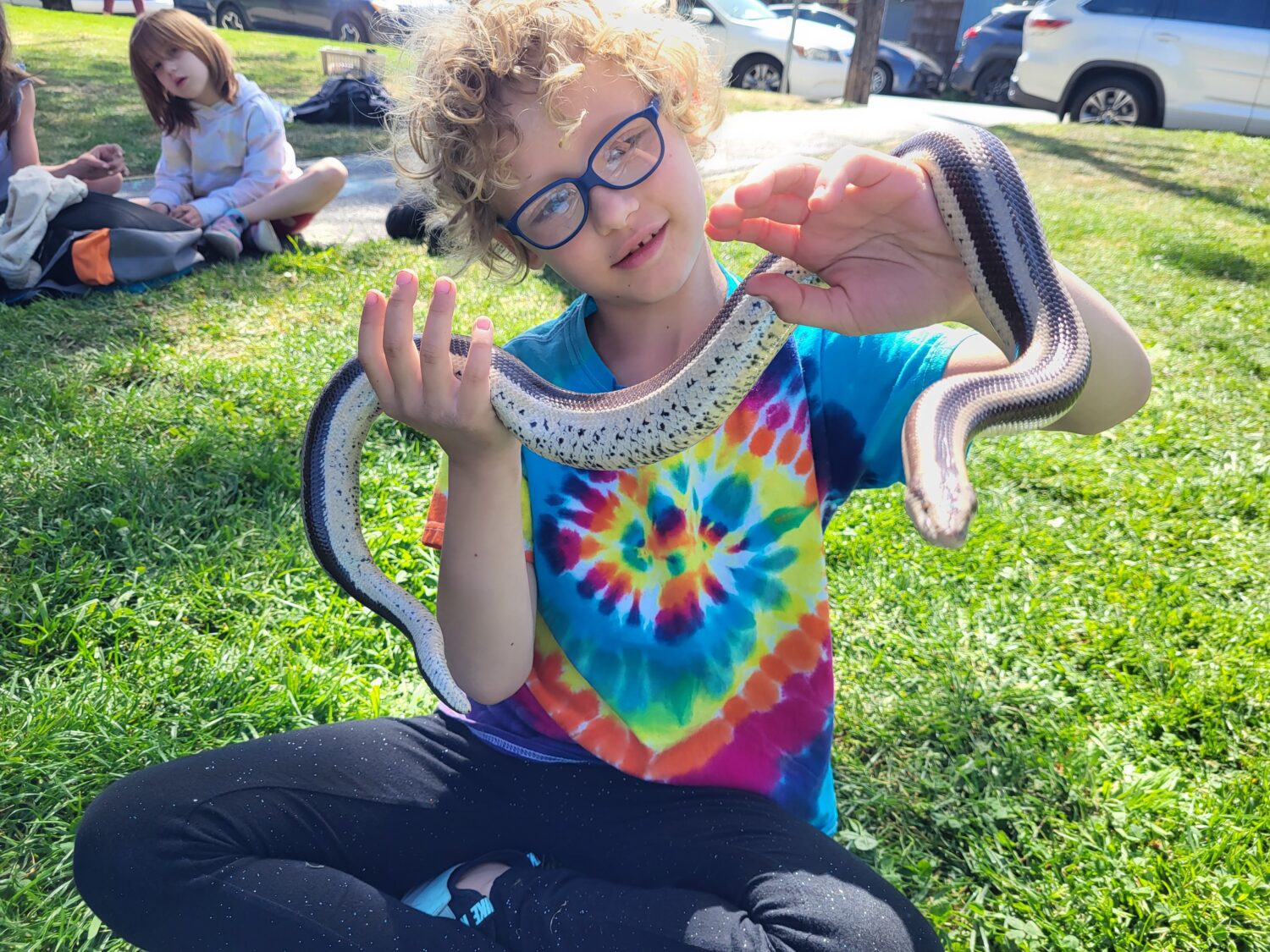 Nature Detectives Camp
Times: Drop-off 8:30-9 a.m. | Pick-up 3-3:30 p.m.
Price: $345 | $20 Sibling Discount | $20 Discount for Museum members (family level and above)
Are you a super sleuth when it comes to nature? Join the Santa Cruz Museum of Natural History to solve the puzzles and mysteries of the natural world. Campers will investigate phenomena and collect evidence to draw conclusions about the natural world around us while playing fun games and making great crafts and friends.
Winter Camp | January 2-5, 2024 | Grades K-2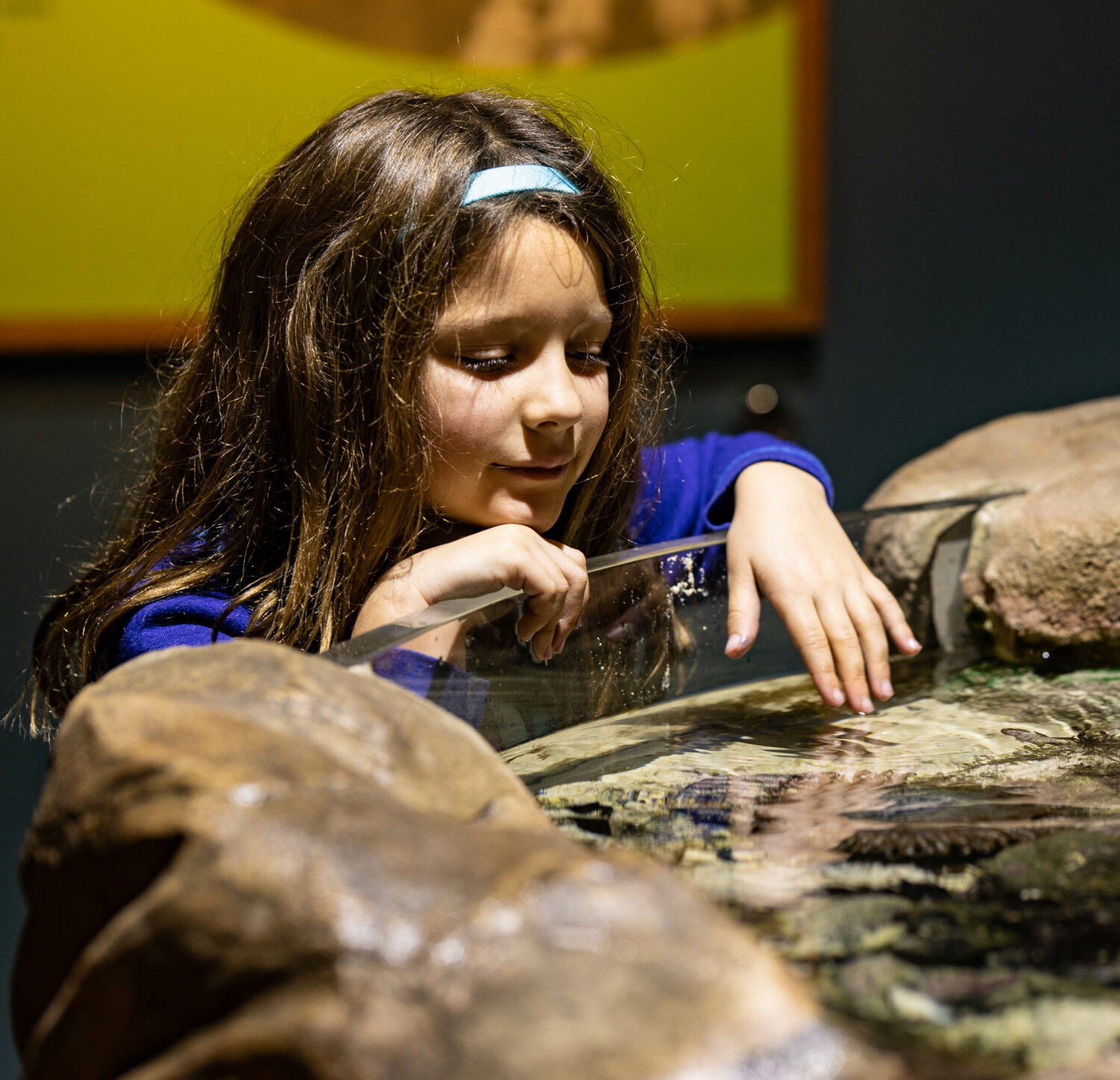 Winter Wonders Camp – FULL
Times: Drop-off 8:30-9 a.m. | Pick-up 3-3:30 p.m.
Price: $275 | $20 Sibling Discount | $20 Discount for Museum members (family level and above)
Winter can be a wild time! Join the Santa Cruz Museum of Natural History this winter break to learn about the seasons, the weather, and how plants and animals adapt to survive the winter time. Explore nature, make art, and play with new friends while learning about local natural history.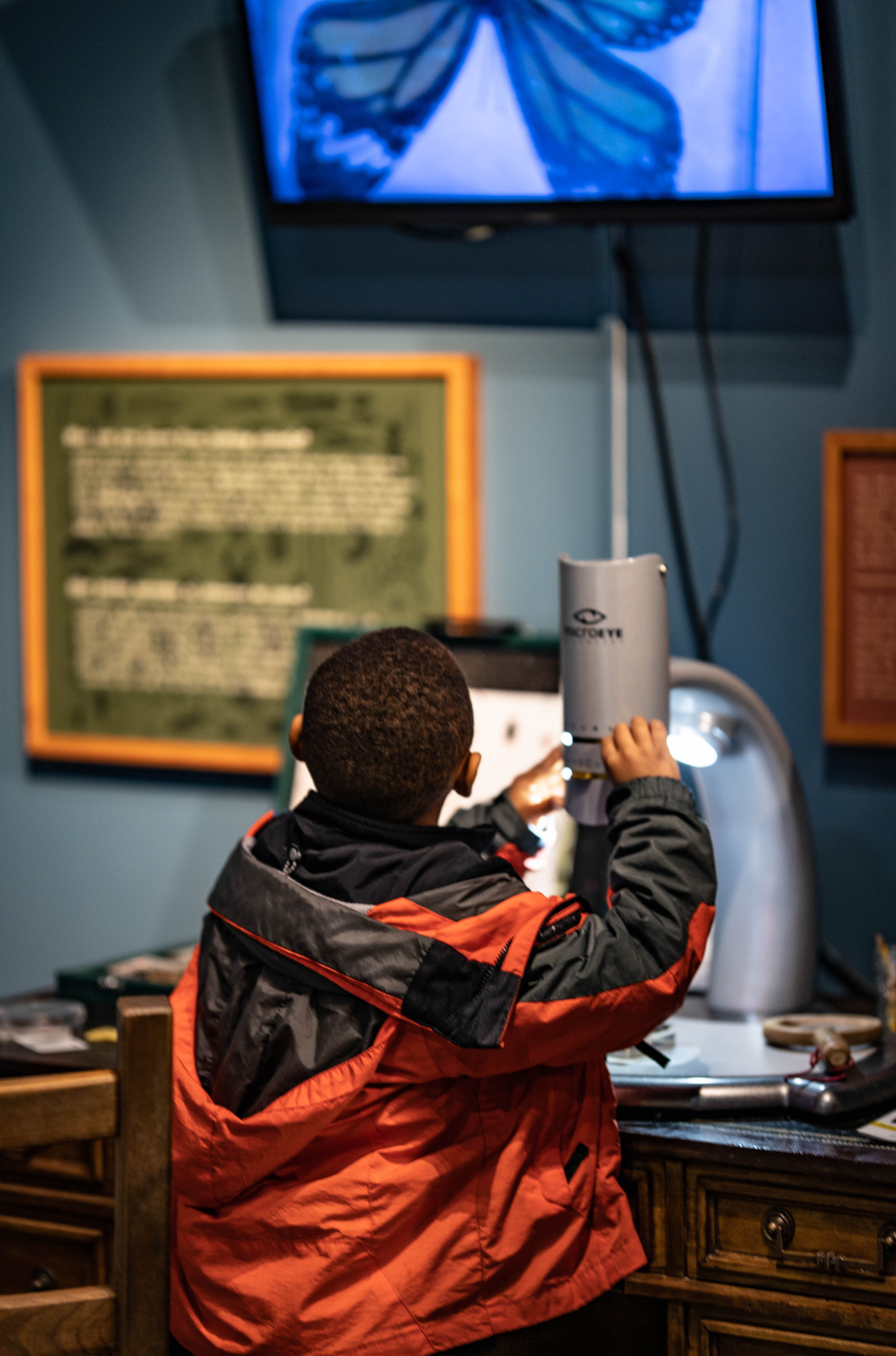 Camp Details
Camp Scholarships
We accept scholarship requests beginning 1 month prior to registration opening, and will notify you of your acceptance before registration begins. If you are awarded a scholarship, it is your responsibility to register your camper using the link provided. CLICK HERE to apply for a camp scholarship. 
The Scholarship Fund is made possible by generous donations by members of the community. We hope to reduce barriers to enriching experiences such as our science camps for families in our community who would otherwise not be able to afford such opportunities. If you would like to donate to the camp scholarship fund, CLICK HERE to donate.
Discounts
To receive your Member Discount (Family-level and above) when registering, please sign in to the ticketing site. Use the discount code Sib2023 when registering a sibling to receive $20 off.
Cancellation Policy – Updated Fall 2023
Nature Explorers Camp registration fee now includes a $100 non-refundable deposit. Cancellation requests received at least 30 days prior to the start of camp will receive a full refund, minus the $100 deposit. Cancellations within 2-4 weeks of the start date will receive a 50% refund. Cancellations within 2 weeks are non-refundable. Please contact education@santacruzmuseum.org with questions or to cancel your registration.
If the Museum cancels camp before it begins, you will receive a full refund. If camp must be cancelled after beginning, you will receive a pro-rated refund.
Frequently Asked Questions
What should my camper bring every day? Please send your camper with: LUNCH AND SNACKS, layers, clothes that can get dirty during exploration, sturdy closed-toe shoes (no flip flops!), water bottle, hat/sun protection, medicine (see below). Please label your camper's belongings so we can help them keep track of their things.
Does the Museum provide lunch? The Museum DOES NOT provide lunch. Please provide your own snacks–there will be a mid-morning and mid-afternoon break every day. Ensure that you pack enough food to fuel a fun and very active day.
Should my camper bring medicine? If your camper needs to take medication during the day, please make sure that they have it with them including instructions that they can follow. Alert staff that your child has these. The Museum does not provide or administer medication of any kind.
What if my camper has allergies? Please indicate your camper's allergies and their severity (touch, inhalation, ingestion) upon registration. Include in your child's daily pack any emergency medication as needed (anti-histamine, epi-pen, etc.) with clear instructions detailing symptoms and your preferred plan of action and doctor's contact information. We may ask that all campers and staff restrict what they bring to camp if we find that we are unable to otherwise provide a safe environment according to the severity of a camper's allergy.
How will campers get to the field trip sites? All field trips are within walking distance. 
Who are the camp staff? This camp has been developed by the Museum's education team. The lead instructor is an experienced educator, camp leader, and environmental scientist. He is accompanied by other education staff and volunteers. All staff and volunteers have passed background checks. Staff are all CPR and First Aid certified.
Is there a Scholarship Fund? Yes! We welcome donations to support the scholarship fund. We offer full and partial scholarships to support families with demonstrated financial need. 
How can I learn more details about the camp schedule? You will receive your "Camp Handbook" two weeks in advance of camp with more detailed information about field trips, daily themes, and what to bring.
Your feedback about the website, registration system, and camp are greatly appreciated. The Museum's education staff has years of experience in environmental education, outdoor learning, and running camps at various outfits across the state and are eager to share their passion for the environment with your family. Feel free to share your thoughts, concerns, or questions with education@santacruzmuseum.org.
The artwork on this page is licensed under a Creative Commons Attribution-NonCommercial 4.0 International License.