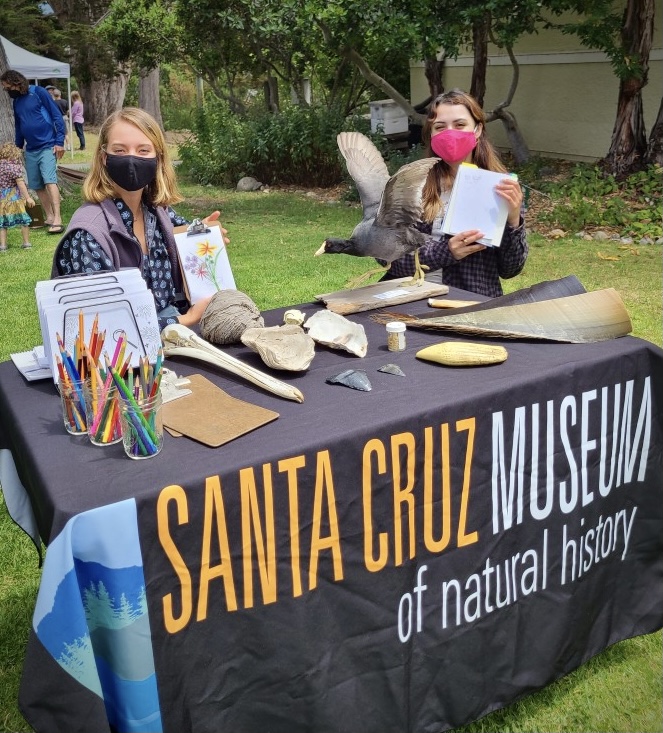 Become a volunteer and connect people with nature!
The Volunteer Program at the Santa Cruz Museum of Natural History is deeply rooted in our core value of building community around a shared curiosity for and appreciation of the natural environment.
Not only do our volunteers help to facilitate the Museum's programs and projects that support our mission of connecting people with nature and science to inspire stewardship of the natural world, but they are also important community members that the Museum in turn serves.
Opportunities are available for volunteers of all abilities and ages. Youth volunteers need parental permission and volunteers under the age of 14 need a guardian to join them during their volunteerism.
Already a Volunteer?
Sign in to the online volunteer calendar.
Interested in volunteering?
Please read through our volunteer opportunities and consider which position(s) best aligns with your interests, schedule, and level of commitment. The link to our Volunteer Application can be found at the bottom of the page.
Interested in an internship?
Please explore our internship opportunities below and complete our Internship Application.
---
Events
Event support
Enjoy free admission to Museum events while helping us to facilitate memorable and educational experiences for our community. Events include exhibit openings, festivals, parties, workshops, and lectures.
Duties: Set-up (tables, chairs, activities), greet guests, serve drinks, help with crafts/activities, clean up and other duties as assigned by staff.
Relevant skills and Interests: Friendly and outgoing, knowledge about the Museum and its mission, event coordination, fundraising, photography. Ability to lift up to 30 pounds.
Commitment: An orientation with our Public Programs staff is required prior to helping with most events. Events occur 1-4 times per month, usually on weeknights and weekends.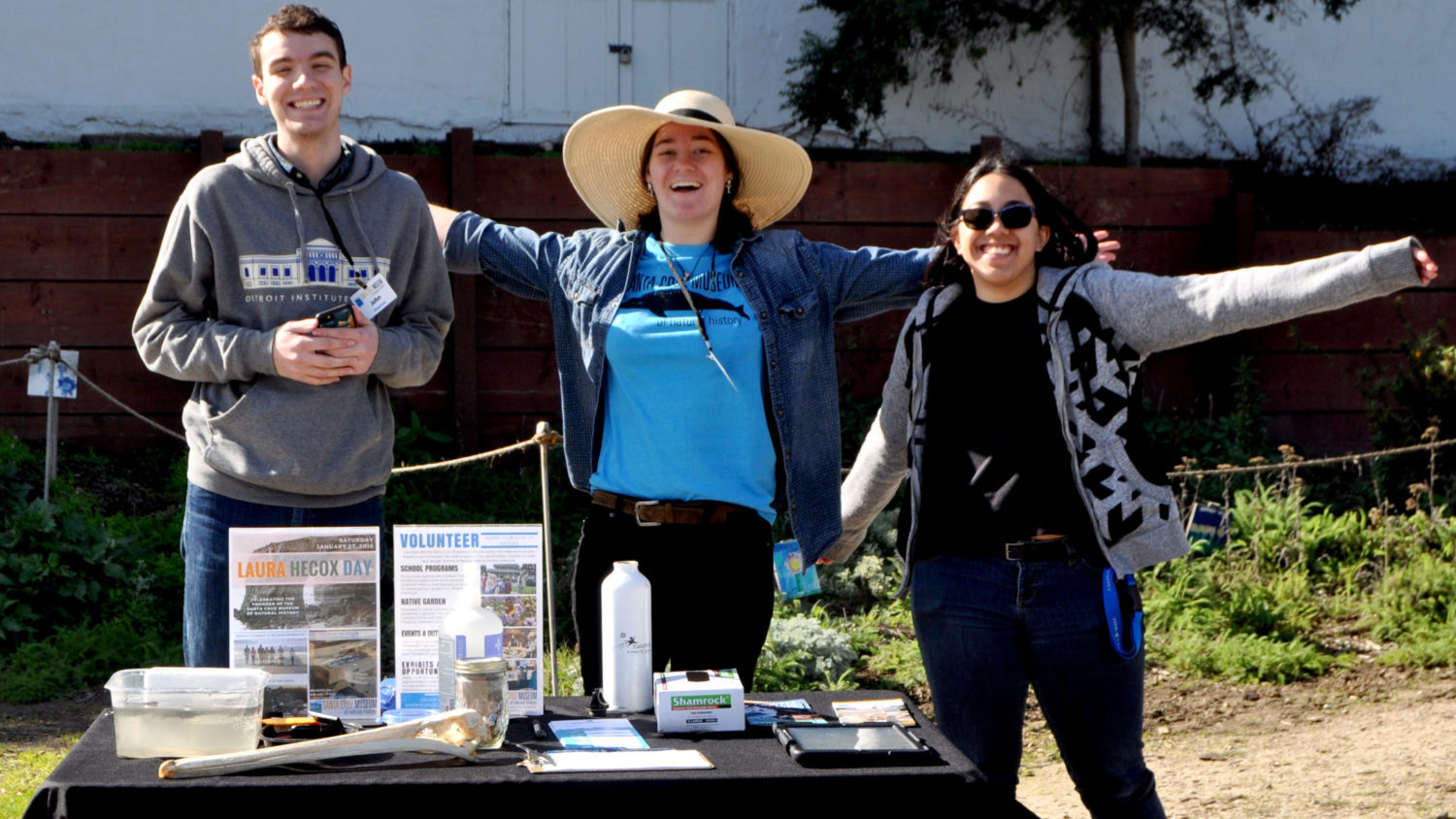 Outreach
Engage with your community through educational activities and conversation to promote awareness of our mission, events, and opportunities.
Duties: Attend events such as Farmers Markets and community fairs to staff a booth. Engage attendees in conversations about our mission, exhibits, and events. Answer questions and foster interest. Encourage museum support through membership and volunteerism.
Relevant skills and interests: Communications, marketing, community engagement
Commitment: One event per month and supervision/training to start.
Stewardship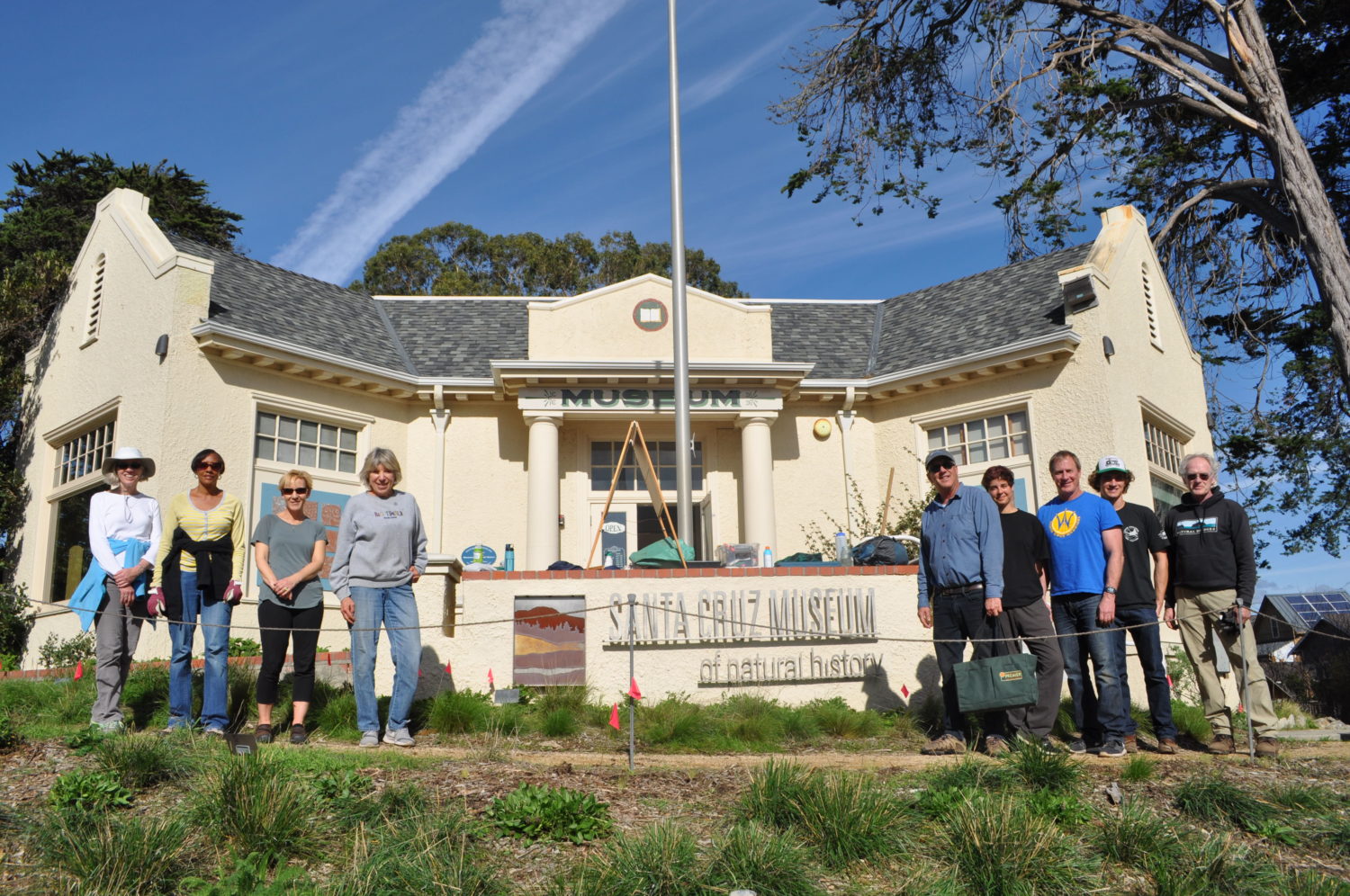 Saturdays in the Soil
Help us keep our Garden Learning Center thriving for visitors to learn from. This native plant garden requires general landscaping, occasional watering, weeding, and replanting. All ages are welcome; children under 14 require adult supervision.
Duties: Watering, pruning, edging, weeding, planting, sign maintenance and restoration
Relevant skills and interests: gardening, landscaping, native plants
Commitment: No commitment necessary. Held on the third Saturday of every month, from 10 a.m. to noon. RSVP REQUIRED. Email volunteer@santacruzmuseum.org to let us know you're coming!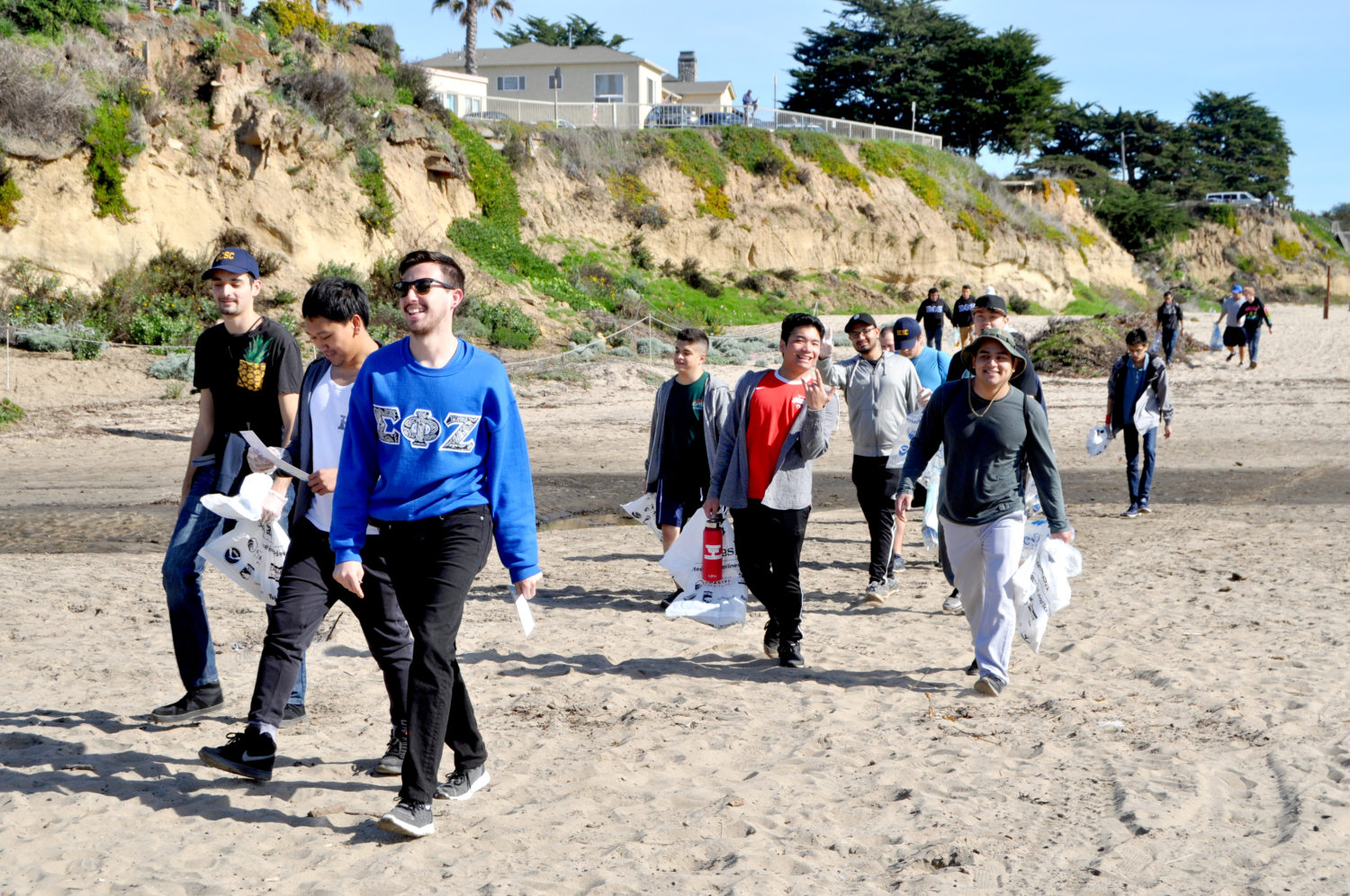 Beach Cleanups
Be a steward of our natural environment and help us clean-up our Seabright neighborhood beach.
Duties: Pick up trash and recycling and take data to support ongoing research. You can also help us run our check-in station as a Mobile Museum volunteer.
Relevant Skills and Interests: Environmental stewardship, recycling
Commitment: No commitment necessary. Cleanups are hosted regularly by the Museum. Email volunteer@santacruzmuseum.org to let us know you're interested!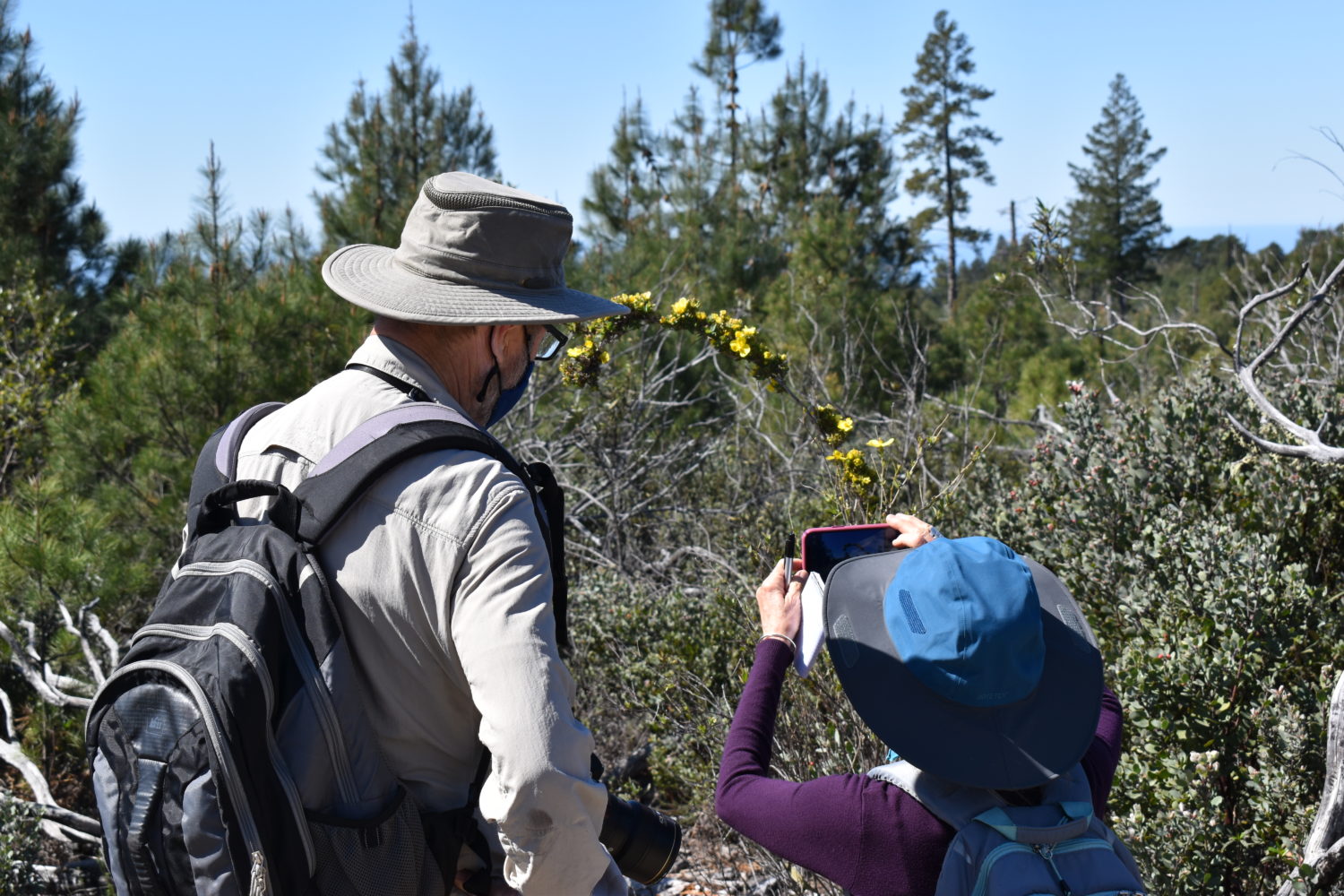 CZU Lightning Complex and Community Science Project
The CZU Lightning Complex and Community Science Project is a long-term, volunteer driven, community science monitoring project to collect biodiversity data for broad community use from areas impacted by the CZU Lightning Complex of August 2020. We aim to empower our community to make meaningful observations of our natural world while deepening understanding of fire ecology in the region through regular lectures and trainings.
This program was developed by the Santa Cruz Museum of Natural History, in partnership with the California Native Plant Society (CNPS) and the Kenneth S. Norris Center for Natural History.
Education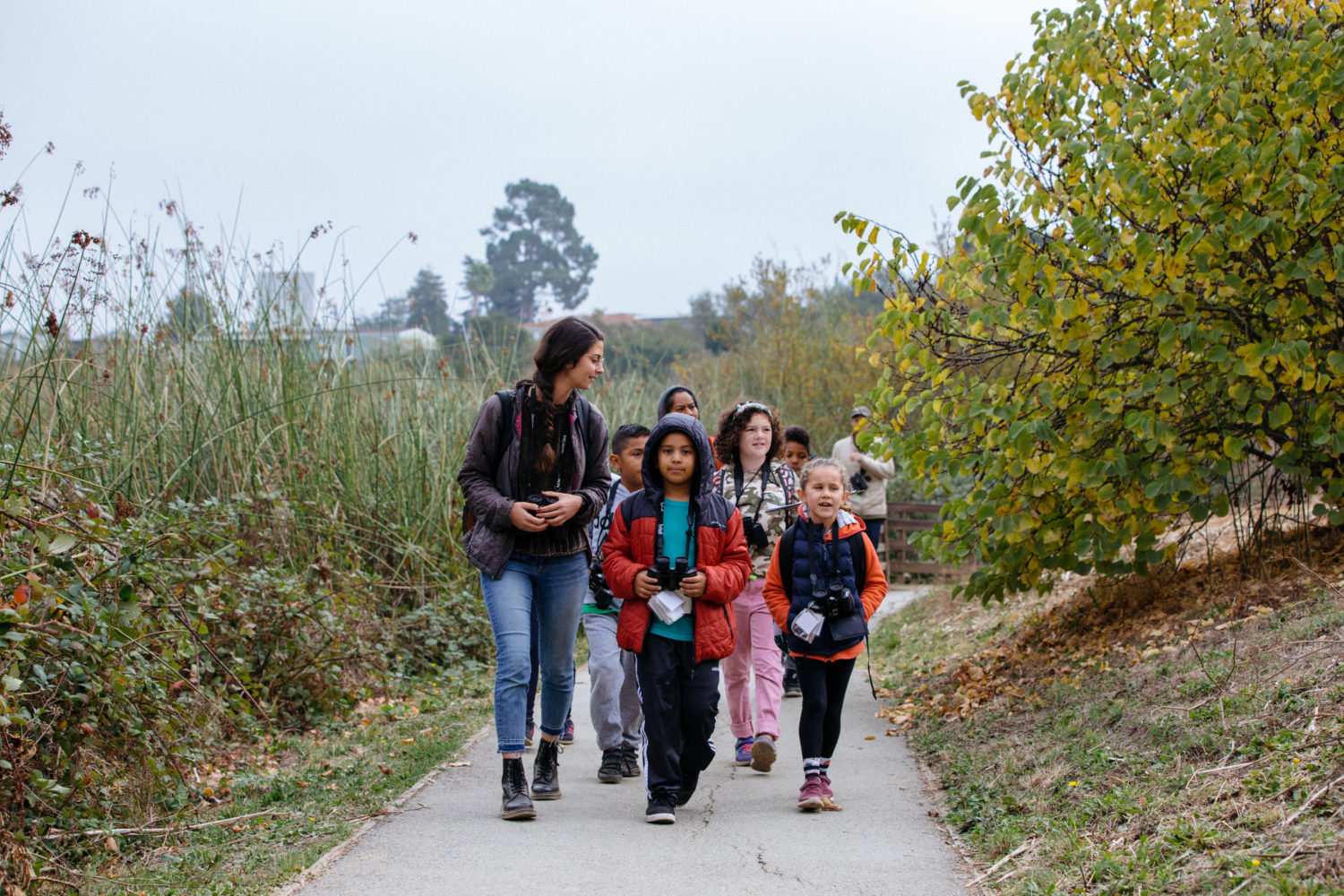 Education Docent
Assist education staff during field trips at the Museum and in parks and open spaces around Santa Cruz. Support program goals by facilitating observations, asking questions, and recording data. Programs are held outdoors at Pogonip or Neary Lagoon. Training provided. Detailed program descriptions here.
Location: Museum park and galleries, Neary Lagoon, and Pogonip Park
Duties: Attend training and enrichments, help support student learning by asking guiding questions, ensure student safety.
Relevant skills and interests: Working with children, natural history.
Commitment: Two programs per month. Available shifts are 1.5-3 hours long, Tuesday through Friday starting at 8:45 a.m.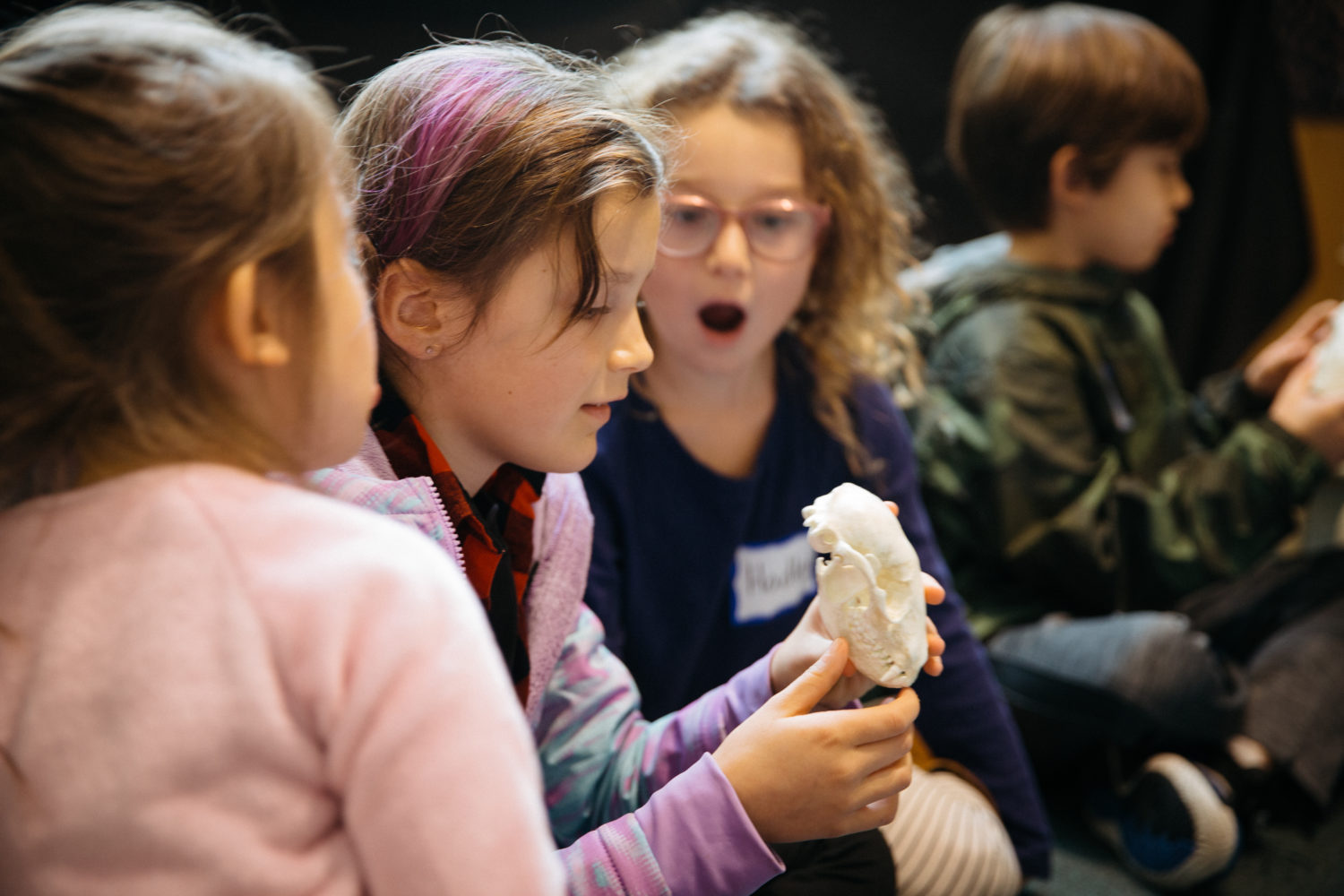 Camp
Assist our camp staff in facilitating crafts and activities, in additional to general camper supervision and management. Camps are for students in K-6th grades. Read more about our camps.
Duties: Help set up crafts and activities, support campers in completing tasks, ensure all campers are listening to instructors, monitor campers' safety, help clean up, and other duties as assigned by staff.
Relevant skills and Interests: Arts & crafts, working with children, natural science. Must be 14+ years old.
Commitment: Camps are Monday through Friday for four weeks in the summer and one week during the spring, with one to two volunteer shifts available each day. Ideal volunteers will be available for a minimum of three shifts. All camp volunteers will be required to complete three hours of training before volunteering.
Internships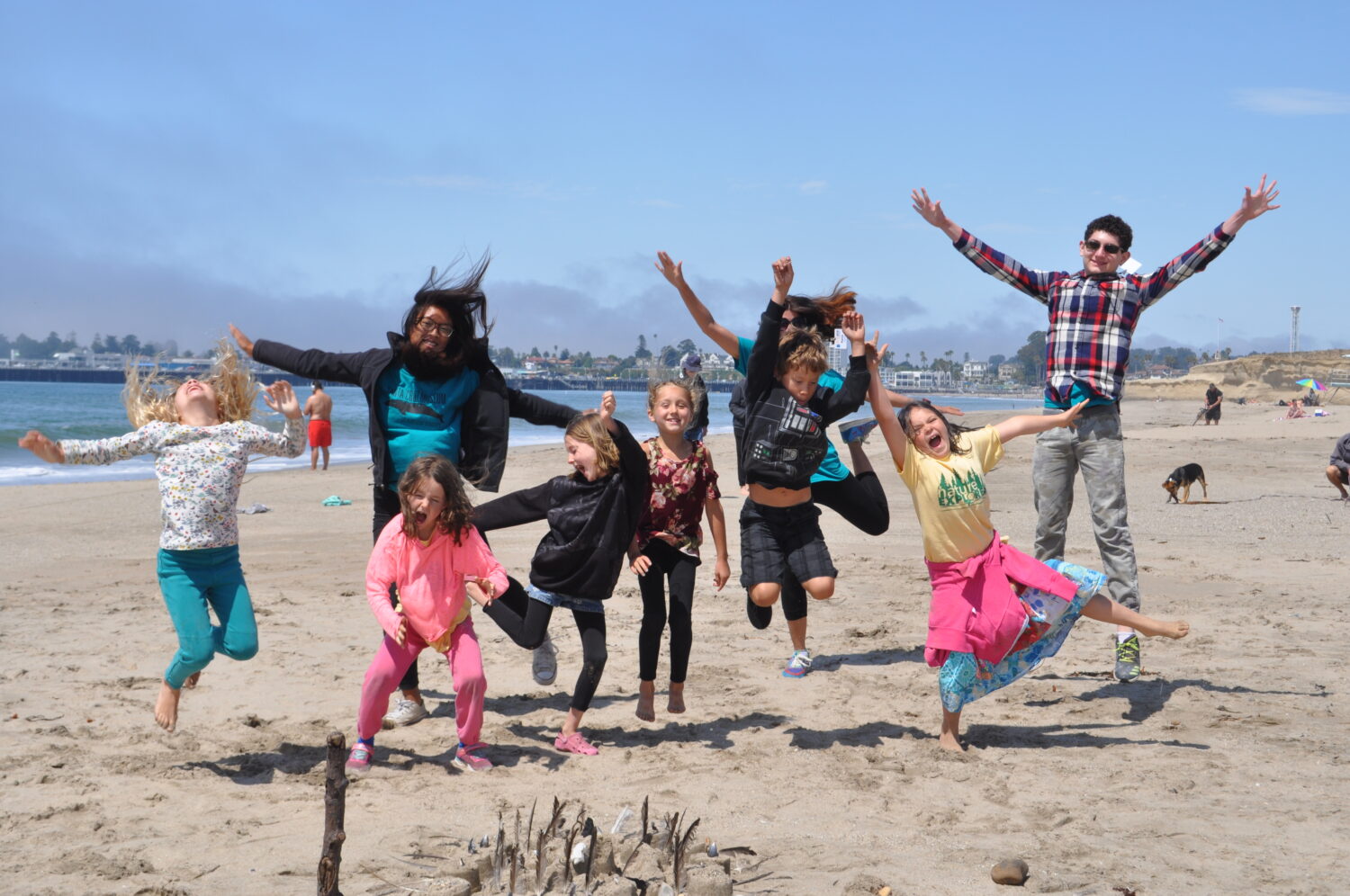 Camp Intern
The Museum is seeking an individual interested in outdoor education, childhood development, and nature to be part of our 6 week-long Nature Explorers Summer Camps. Our summer camp program is an essential part of our public education programs. Interns will develop valuable skills and gain professional experience working with kids and teaching a variety of different topics in an educational, outdoor setting. A monetary stipend of $2200 will be awarded at the end of the internship. Read full description before applying.
Duties include:
Assist in supervising groups of 12 campers ranging from K-6th grade by facilitating outdoor exploration activities, scientific studies, and arts and crafts projects.
Collaborate with Museum staff and volunteers to facilitate essential camp operations, preparation, and setup.
Camp runs Monday-Friday from 8:30 am -3:30 pm, June 27th – August 4th with an additional required in-person training day in June.
**No longer accepting applications for the 2023 Summer Camp Intern opportunity**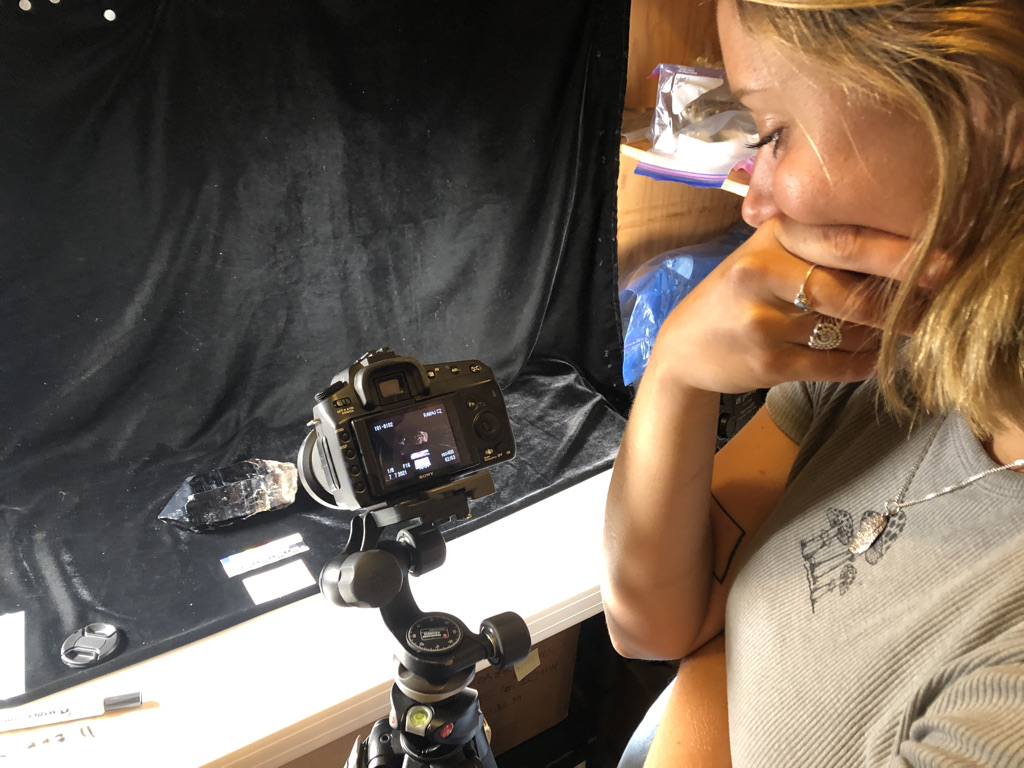 Collections Intern
The Museum seeks applications from students pursuing degrees related to natural history for a paid Summer 2023 internship in collections management. Read full description before applying.
Duties include:
Work with collection management staff to rehouse, conserve, catalog and database specimens.
Create a final project based on daily work, which may include a collection guide or outreach content.
Specific activities will be determined by ability, interest, and availability of the intern.
Interest and/or knowledge of botanical or herbarium collections, paleontology collections, and digitization and data mobilization projects is preferred.
**No longer accepting applications for the 2023 Collections Intern opportunity**
---
Interested in volunteering? Please fill out a Volunteer Application.