Explore the diverse natural history of Santa Cruz with the Museum through a variety of programs — from lectures and workshops at the Museum to guided hikes and Mobile Museums around Santa Cruz County. Gain insight, build new skills, share your stories, and befriend fellow naturalists.
UPCOMING EVENTS
---
Workshop: Eco-Friendly Gift Baskets
Thursday, December 12, 5:30-7:30 p.m.
Pre-Registration Required
This giving season, share the gift of sustainability. Learn new skills and practice limiting waste as you create a variety of eco-friendly products to include in a gift basket for an important person in your life — or treat yourself! We won't tell. Learn more.
---
Rockin' Pop Up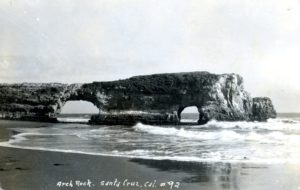 Monthly, 4th Saturdays | 10 a.m. – noon
Free with Admission
Have a rock that needs identifying? Want to learn more about the geology of Santa Cruz? Like digging for fossils? Join Gavin and Graham — also known as our "Geology Gents" — for these monthly rock-talk days. Every fourth Saturday of the month, these PhD students from UC Santa Cruz will be at the Museum, ready to ID your local (or not-so-local) geologic finds, as well as show off a rotating collection of specimens. So get ready to talk shop with these rock jocks! Note: Limit of three rocks per visitor.
December: Cancelled.
---
MEMBER EVENTS
Member events provide our supporters with behind-the-scenes opportunities to connect with the Museum. Join our family of Members to receive invitations to Member events and other benefits. Learn more.
---
Want to know more about our events or share your suggestions about potential topics? Email us at events@santacruzmuseum.org.