The Museum's mission is to connect people to nature and science to inspire stewardship of the natural world. We're in the midst of an exciting period of growth and evolution: since 2016, memberships has grown 18 percent and general attendance increased 17 percent, and our reach is larger than ever (see the numbers in our 2018 Annual Report). As a fully independent nonprofit, the Museum relies on community support to fund education programs, exhibits, public programs, and new initiatives.
How it works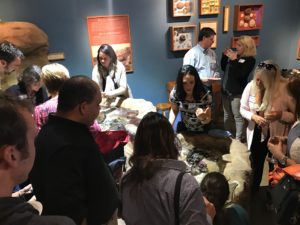 Business sponsorship represents a one-year commitment to support general operating needs, programs, temporary exhibits, special events, and collections. Sponsors receive recognition in print, digital and gallery promotions for the sponsorship opportunities of their choice. Business sponsorship also represents a tax-deductible investment. SCMNH Tax ID 94-2427733.
Levels of support
$250+ The Bobcat Club
Sponsorship of three consecutive regular events
Naturalist Night Lectures • Walks and Workshops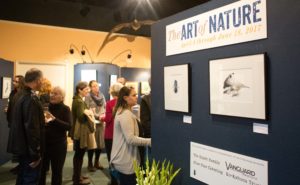 $500+ The Egret Club
Sponsorship of a premier education or public program
One Rio Theatre Speaker Event • Summer Kick-Off Festival • The Art of Nature Exhibit • Summer Art Series • Spring or Summer Camps • Fall Special Exhibit
$1,000+ The Coyote Club
Sponsorship of two premier public programs
Rio Theatre Speaker Series • Summer Kick-Off Festival •
The Art of Nature Exhibit • Summer Art Series •
Spring or Summer Camps • Fall Special Exhibit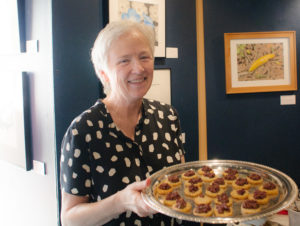 $5,000+ The Grey Whale Club
Sponsorship of an entire program or initiative
School programs at the Museum • Field school programs at Neary Lagoon and Pogonip • Complete Naturalist Night Lecture Series • The Fossil Dig Pit • The Museum's Native Garden • Collections

Standard Benefits (All Levels)
• Recognition on the Museum's website and in Annual Report
• Invitation to annual Patrons Reception and other VIP events throughout the year
• Tickets to your sponsored events and programs
• Free Museum guest passes
In-Kind Sponsorships
The Museum also welcomes in-kind contributions of goods and services from businesses to support programs, events and fundraising efforts. Sponsorship recognition opportunities available.
Join us
See our current list of business partners and
contact us about signing up. For questions, please contact
the Museum at development@santacruzmuseum.org or 831-420-6115.