San Vicente Redwoods is the largest privately-held redwood forest in the Santa Cruz mountains, protected by an unprecedented coalition of land trust partners, including Sempervirens Fund, Peninsula Open Space Trust, Land Trust of Santa Cruz County, and Save the Redwoods League.
During this walk with Ian Rowbotham, Senior Land Stewardship Manager with our Sempervirens Fund, we'll explore how the CZU Lightning Complex fires impacted the property and learn about the multi-faceted approach that land managers are taking on this unique property to prepare for fire, while also utilizing it as a land management tool.
Saturday, August 19, 2023
9 a.m. to noon
Location: San Vicente Redwoods (meeting details will be shared upon registration).
Accessibility notes below.
$20 Suggested Donation
This program has reached capacity. Email events@santacruzmuseum.org to be added to a waitlist.
---
About the CZU and You Series
Explore the role of fire on our landscape through a series of walks that invite our community to reflect on the CZU Lightning Complex fires of August 2020, while learning about proactive steps being taken throughout the County to manage the landscape both for and with fire. Explore fire resources from past events here.
In Partnership With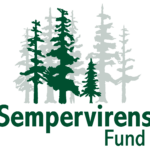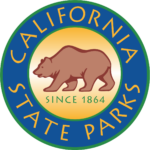 CZU and You Events
---
Accessibility and What to Expect
If you have not yet, please consider downloading iNaturalist so that you may contribute to our community science project monitoring the burn zone. Watch this short tutorial to learn how to upload an observation.
Be prepared to walk up to 2 miles on well maintained trails with slight elevation gains, but generally cross-country.
Please monitor the weather forecast and dress appropriately. Wear layers, comfortable shoes, and bring any snacks/water you might need. It can get toasty at San Vicente in the summer!
Dogs are not allowed on the trails we will be exploring.
There are restrooms at the parking lot, but no potable water.
Youth under the age of 14 must be accompanied by an adult.