"Castle Beach" has been known by many names, and has attracted people to the shore for many reasons. This uniquely sandy beach along the Monterey Bay was once an outlet for a tidal lagoon, and has been used by locals as a place to gather resources, recreate, and learn. Just as the ways that people have used this beach have changed, the beach itself has transformed over time. What will the future hold for this iconic shoreline?
A Brief History of Castle Beach

1790

1791

1849

1874

1878

1884

1885

1905

1915

1920

1929

1930

1944

1962

1967

2014
Native Connections to the Coast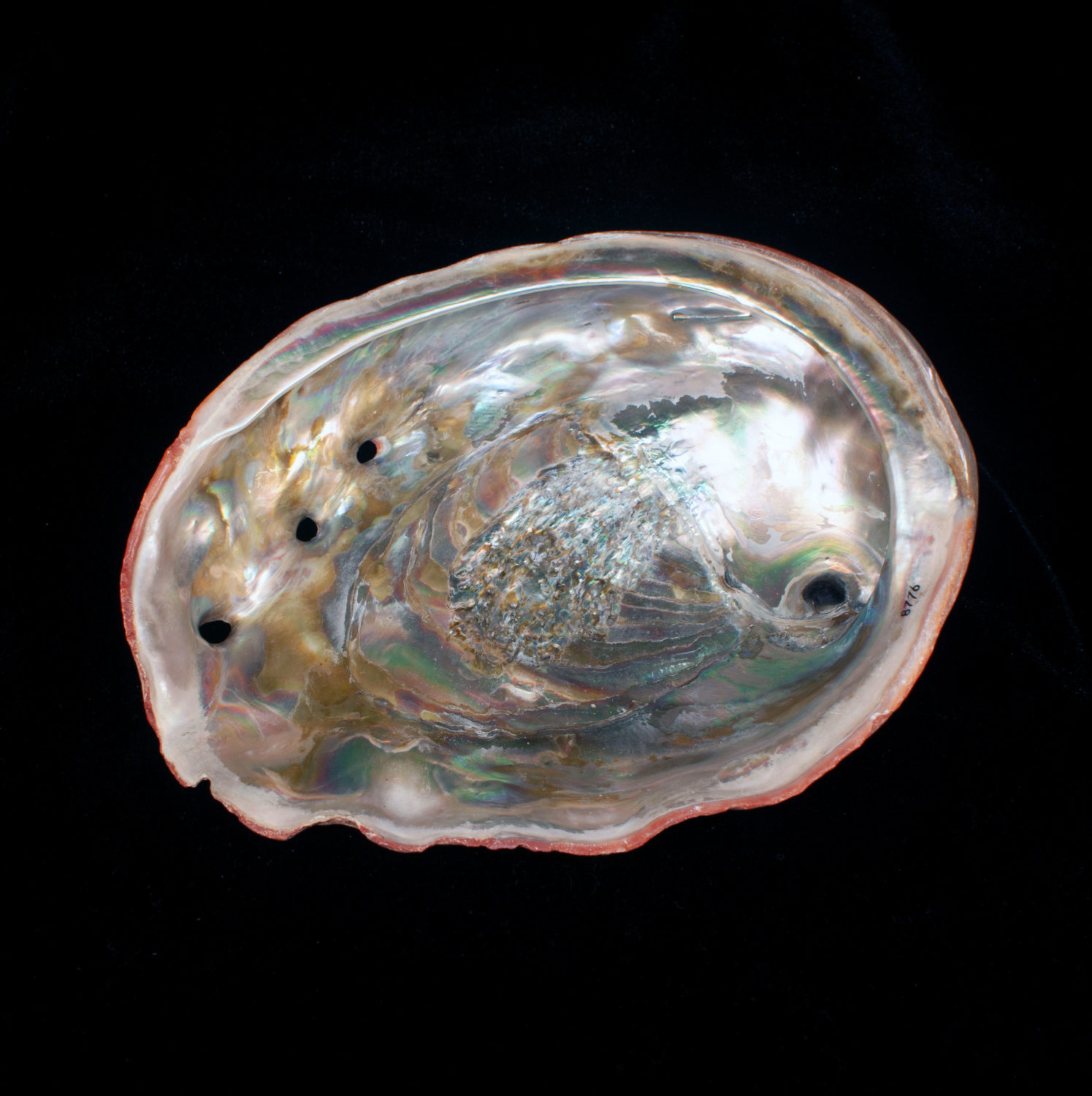 The original inhabitants of the Seabright region were the Uypi people. The San Lorenzo River, Woods Lagoon, and the ocean itself provided an abundance of food and resources for tools, jewelry, and more. The Indigenous relationship to these resources was severely disrupted when Mission Santa Cruz was built in 1791 but continues to this day. Learn More.
"Jewelry was another way we use abalone. The jewelry was not only worn for adornment but we used it in our ceremonies. It was used to protect us from evil spirits while we danced. Once the jewelry was used in ceremony it could only be worn in ceremony. It became part of your sacred regalia."


-Eleanor Castro, Amah Mutsun Elder
Early Seabright
Most of today's Seabright neighborhood was occupied by the Woods and Pilkington family farms in the 1850s, but it began to quickly develop into a popular residential area. This tourist boom began in the 1880s, and by 1905 this thriving community of locals and vacationers was annexed by the City of Santa Cruz.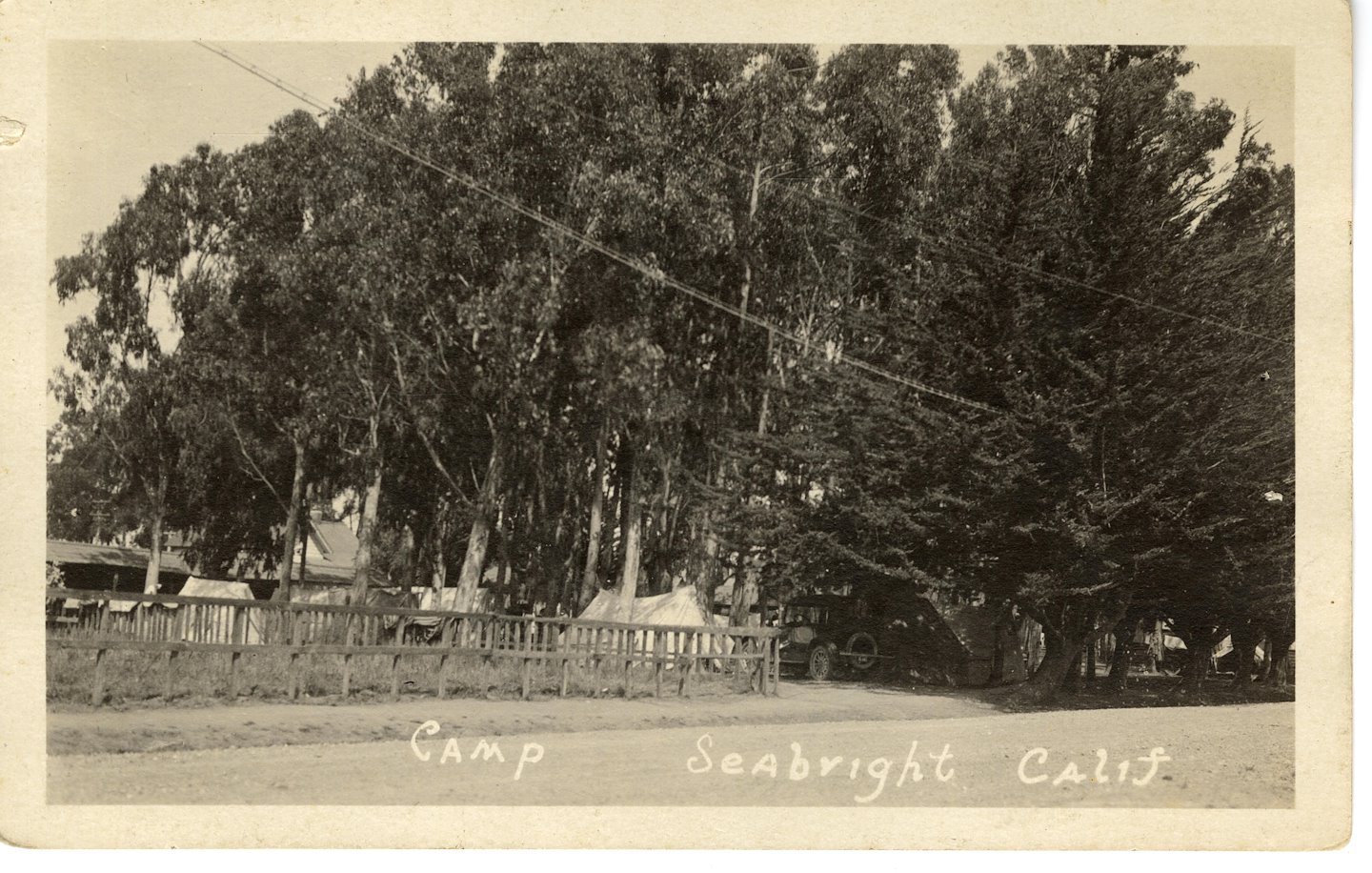 Bathhouses and Sea Bathing
Victorian and Edwardian doctors promoted salt water baths as being beneficial to one's health, and Santa Cruz may have had the first public bathhouses for this purpose in California. Several bathhouses opened on area beaches in the late 1800s, leading to the establishment of crucial infrastructure like bridges, railroads, and streets to accommodate the influx of tourists.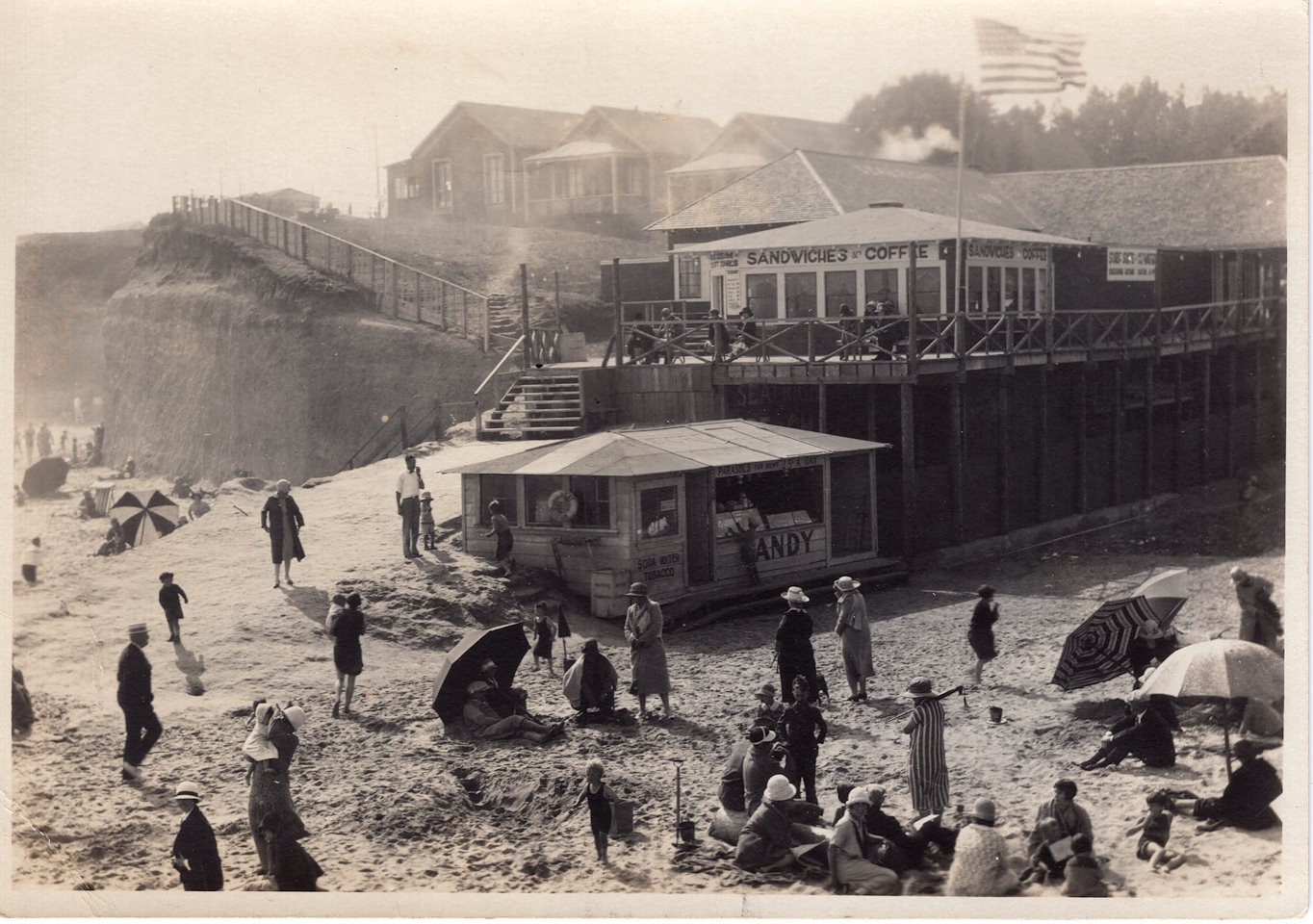 Beach Combing and Collecting
Waves, tides, and storms brought an ever-changing array of enticing items onto the beach for early collectors. The reasons for collecting were as varied as the collectors themselves — whether for scientific study, artistic pursuits, or more practical uses.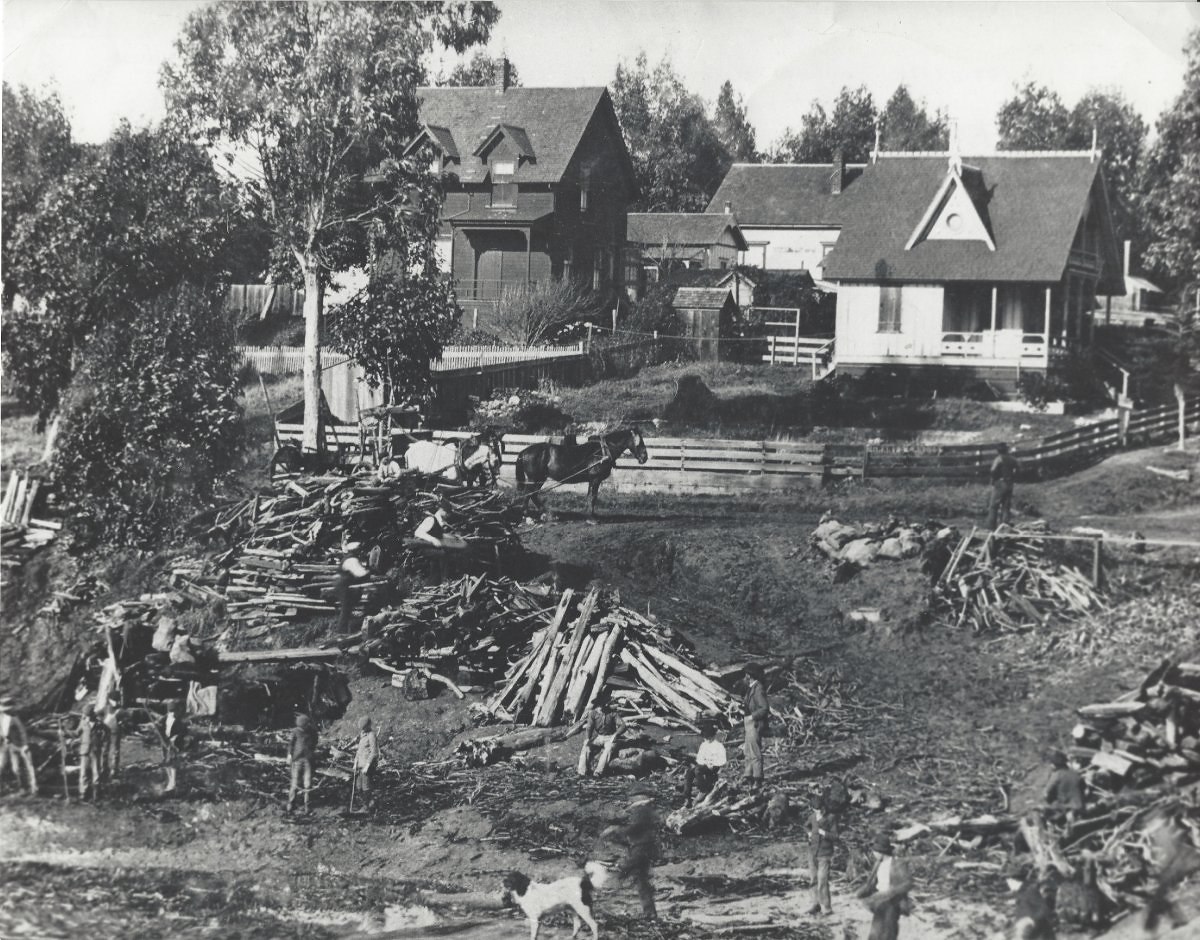 Learn more about Museum founder and avid collector, Laura Hecox
Building a Castle in the Sand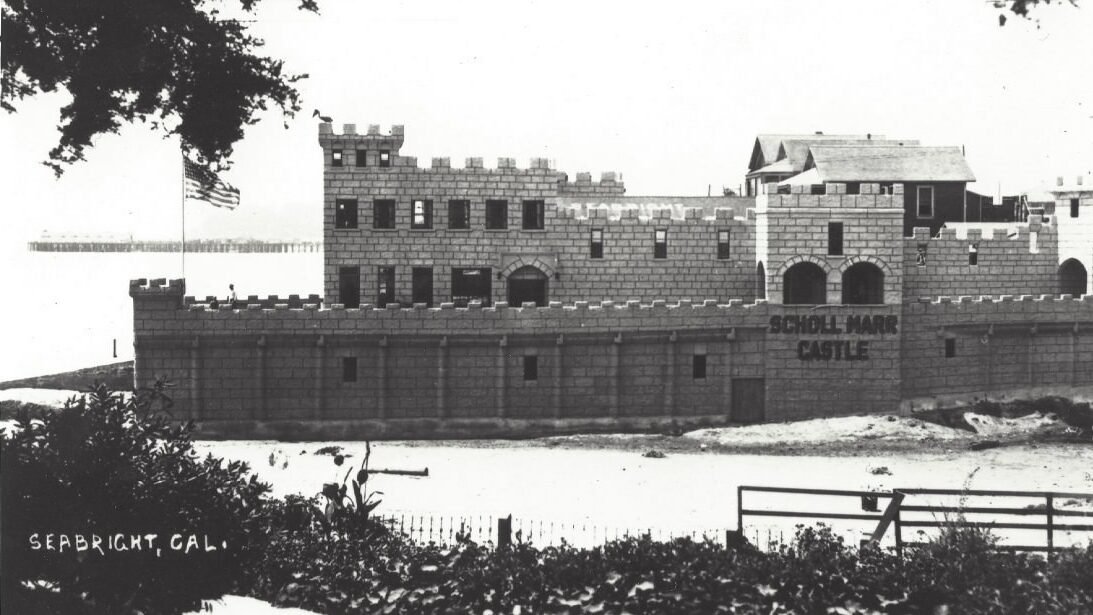 In 1918, father and son duo Conrad and Louie Scholl took over the Seabright Hot Salt Water Baths, adding a candy shop and restaurant. This building was later damaged by storms, leading the family to build the now iconic Moorish structure, dubbed the "Scholl Marr Castle". The castle opened its doors in 1929, earning the surrounding area the nickname "Castle Beach."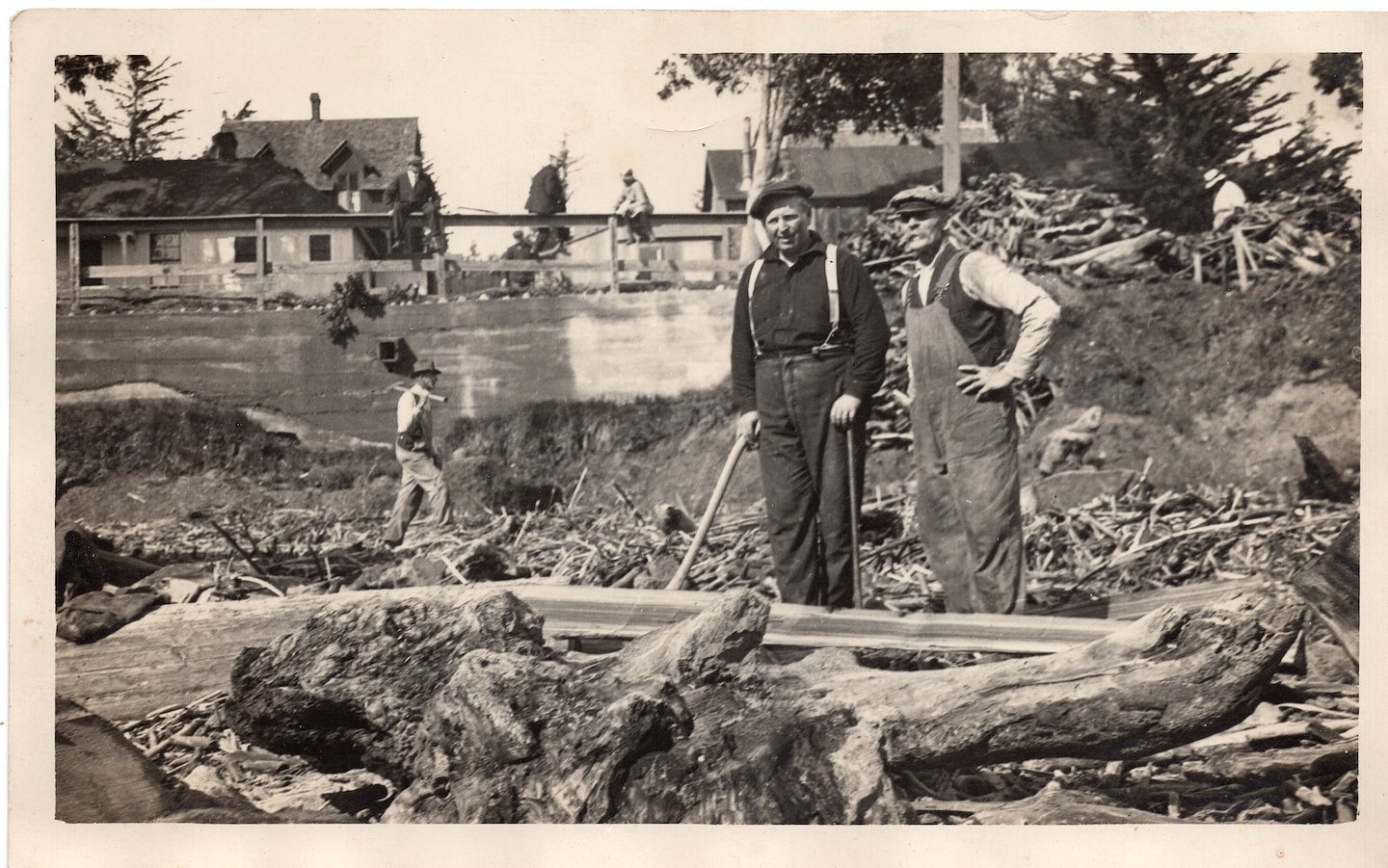 Louie Scholl, Seabright's Own Hero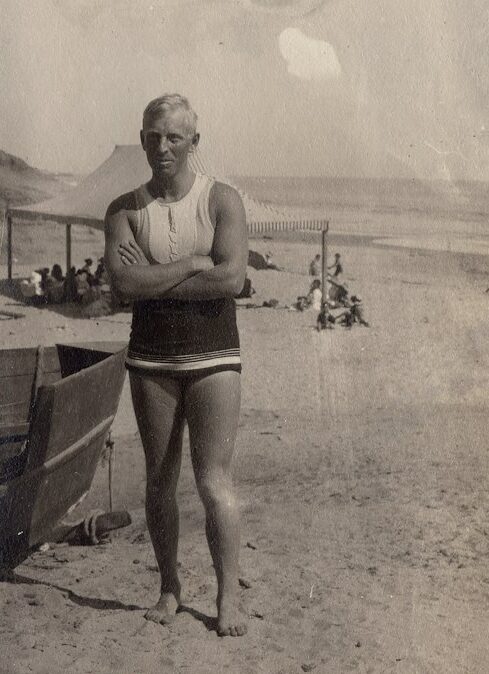 Louie Scholl was already a beloved member of the Seabright community when he heroically saved a swimmer from drowning off the beach in 1913. For this feat, he gained national attention and won a medal. He later put Seabright on the map when he built its famous castle that welcomed tourists and locals alike for decades. His nephew, Bob Watson, donated a collection of Seabright memorabilia to the Museum, which formed the basis of this exhibit.
The Heyday of The Castle and Its Fall
The castle was a thriving center of entertainment and beach culture for the Seabright neighborhood, where sports like surfing and beach volleyball were popular pastimes. The castle was operated by several different owners until its final destruction in 1967. At its height, the structure boasted 100 dressing rooms, 10 saltwater baths, concessions, a restaurant, and a dancehall.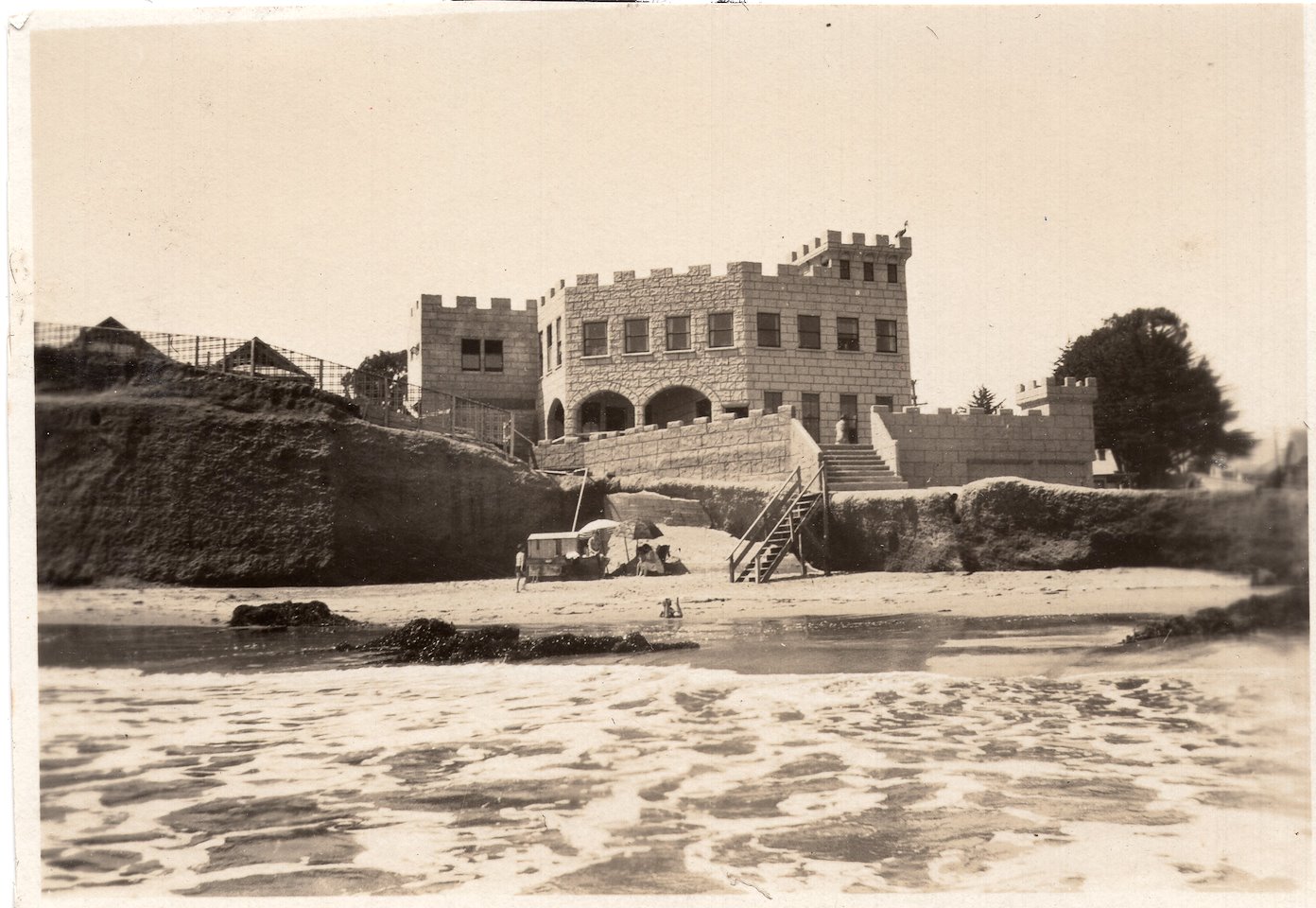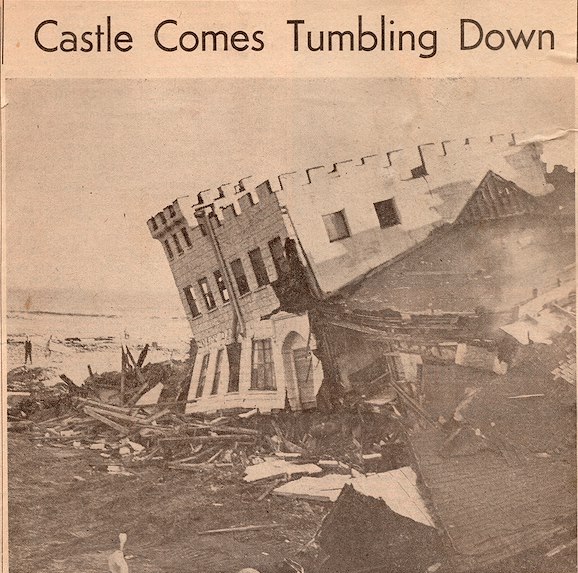 The castle's ultimate removal in the wake of a damaging fire took great effort. Margaret Koch, writing for the Sentinel in March of 1967, eulogized "…enough of the old under-structure held to make it necessary to get two bulldozers on the job. They pushed and puffed and snorted and the stubborn old building finally came crashing down."
A Changing Coastline
While Seabright is one of today's largest sandy beaches in Santa Cruz today, this wasn't always the case.
The cliffs of Seabright were once sand on the ocean floor. Part of the Purisima formation (3-7 Ma), these chalky cliffs have become exposed by tectonic uplift caused by the San Andreas fault. As continental crust is pushed up, creating the Santa Cruz Mountains locally, glacial sea level change over hundreds of thousands of years has cut into the rising rock, creating terraces and causing erosion. On a smaller scale, wind and waves continue to erode the coastline and threaten the structures that exist on the edge.
Perhaps one of the quickest shifts in Seabright beach happened as a result of the construction of the 1964 Santa Cruz Small Craft Harbor. The harbor's west jetty, where Walton Lighthouse sits today, interrupts littoral drift, accumulating sand and making space for sunbathing and sand castles.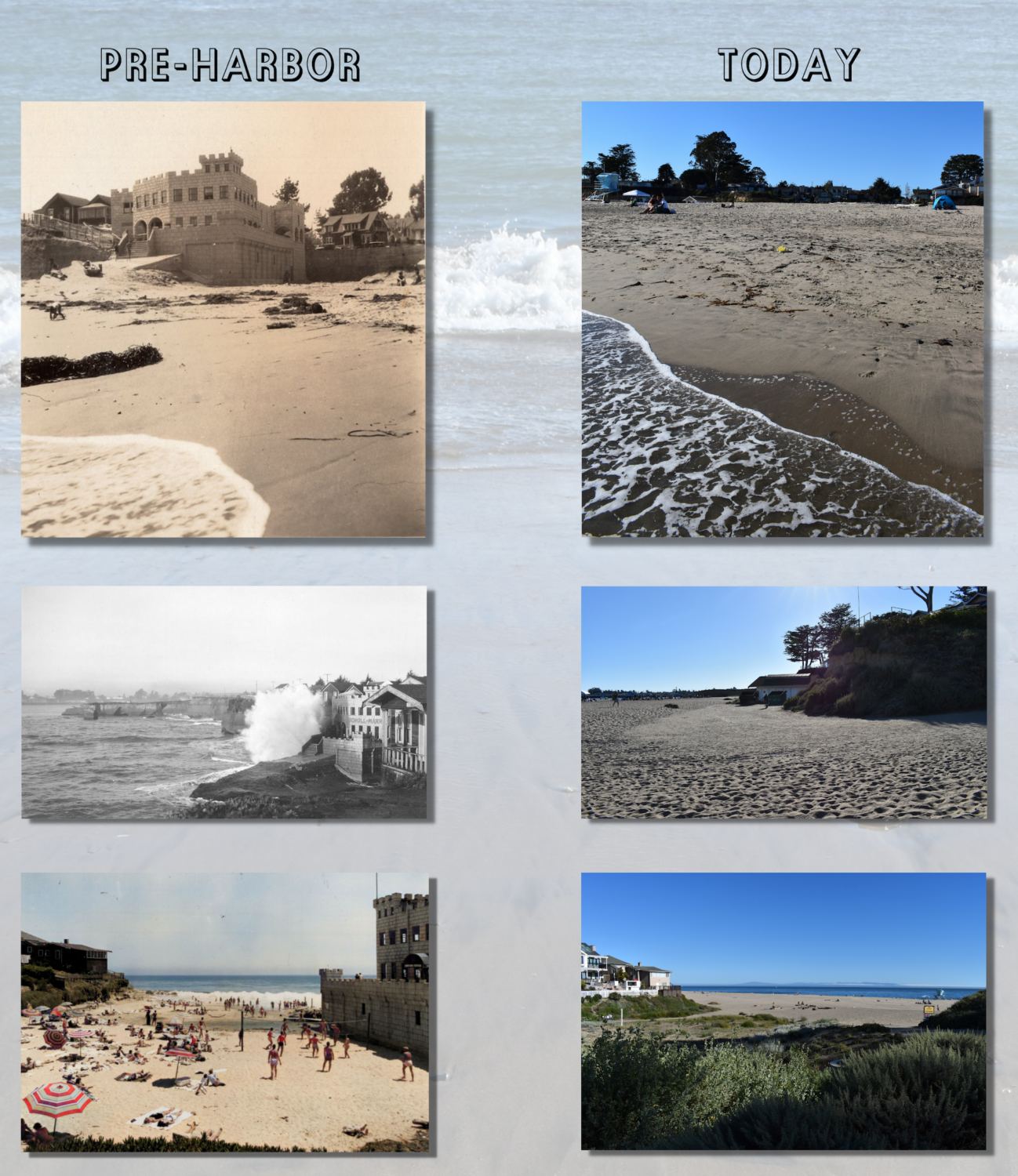 The Future of Seabright Beach
The habitats along the coastline are forever changed and still changing. In just the past 100 years, where there was once a seasonal lagoon and narrow beach, there is now a wide sandy expanse that can support a new type of habitat.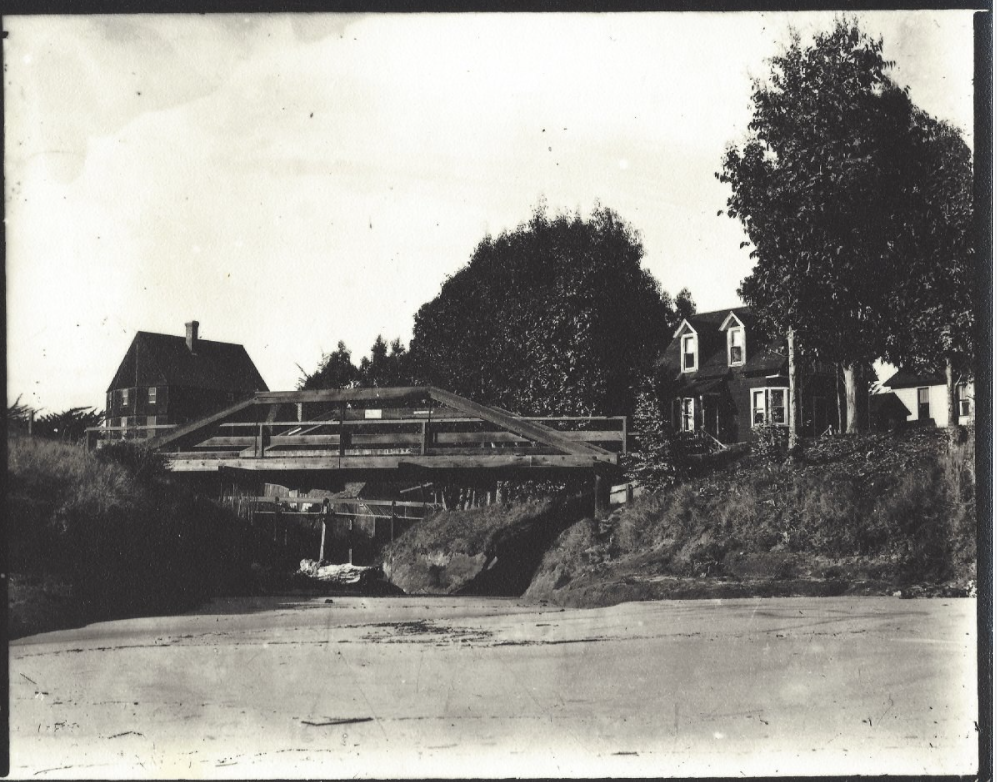 In the years to come, humans will continue to have an impact on the environment, and the changing coast will continue to influence how people access the shore. Climate change and sea level rise are ongoing processes, and so is the adaptation strategy to living along the coast.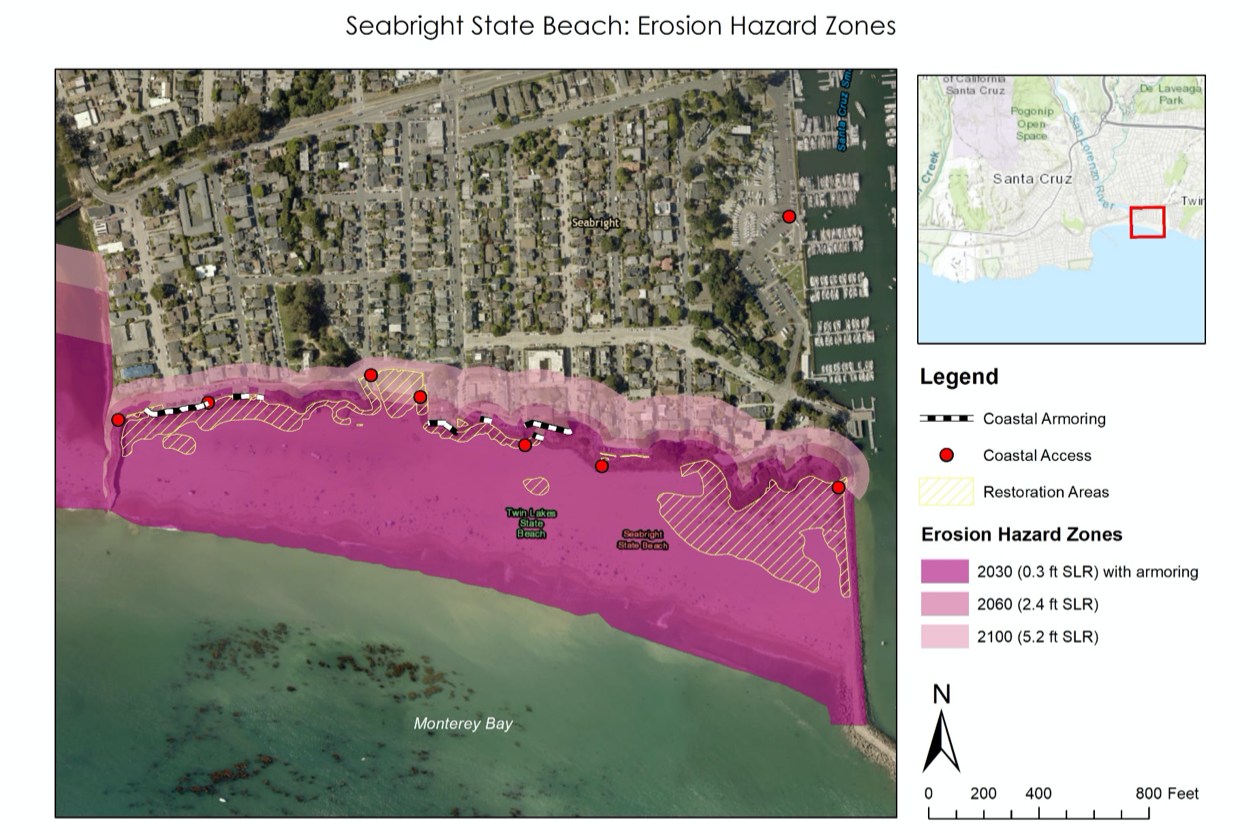 Projected erosion due to sea level rise with no interventions shows that the beach cliffs would once again be worn away by the pounding surf.

Learn more about the City's projections for coastal change and adaptation solutions and opt into the Resilient Coast Santa Cruz email list to be notified of happenings regarding the City's coastal management projects.
Learn More
Explore our Museum Store
Santa Cruz's Seabright by Traci Bliss and Randall Brown
Reminiscences of Seabright by Miss Forbes
Santa Cruz Through Time by Deborah Muth
Santa Cruz Coast Now and Then by Dr. Gary Griggs
Castle Beach Souvenirs
---
This exhibit was originally on view June 11 – August 21, 2022. Thank you to community members who contributed their remembrances and photos, and those who supported research for this exhibit including Gary Griggs, Traci Bliss, Randall Brown, Dan Model, and Tiffany Wise-West.
The images on this page (c) Santa Cruz Museum of Natural History Collections. Please contact us for use.