This recipe is part of our series On the Rocks: Exploring Science and Nature through Curated Cocktails.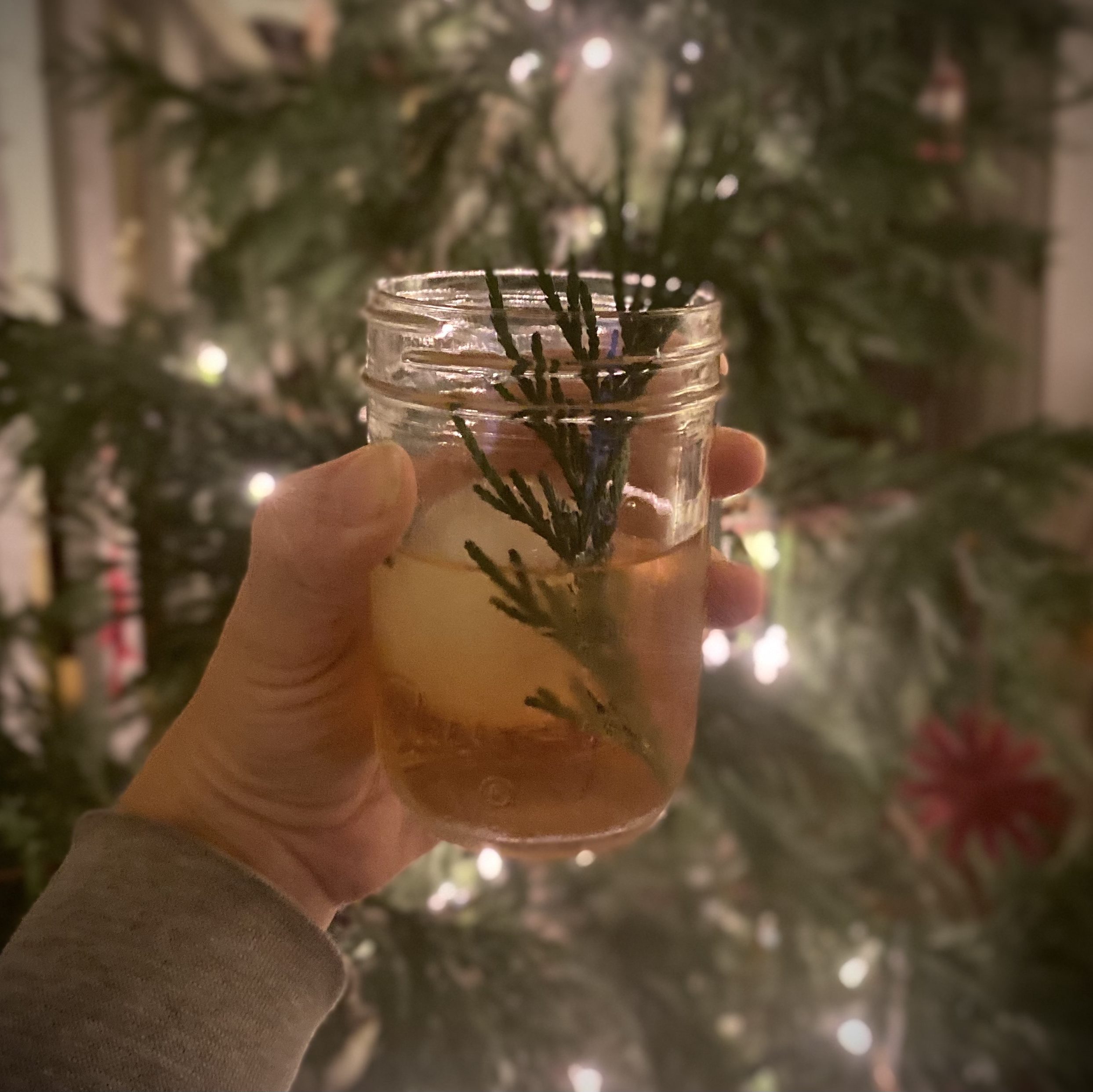 The winter solstice in the northern hemisphere marks the moment when the northern pole of the Earth's axis is directed farthest from the sun. There is more darkness on this day than any other, but there is also the promise of new light.
As our region hunkers down into a new Stay-at-Home order, we invite you to cozy up with this Solstice Sip. Powered by the evergreen qualities of the conifers around you, whether from a neighborhood redwood tree or a douglas fir you've recently brought inside and covered in twinkle lights, this classic twist on an old fashioned will remind you of the light to come and the light that still flickers, even in these dark times.
---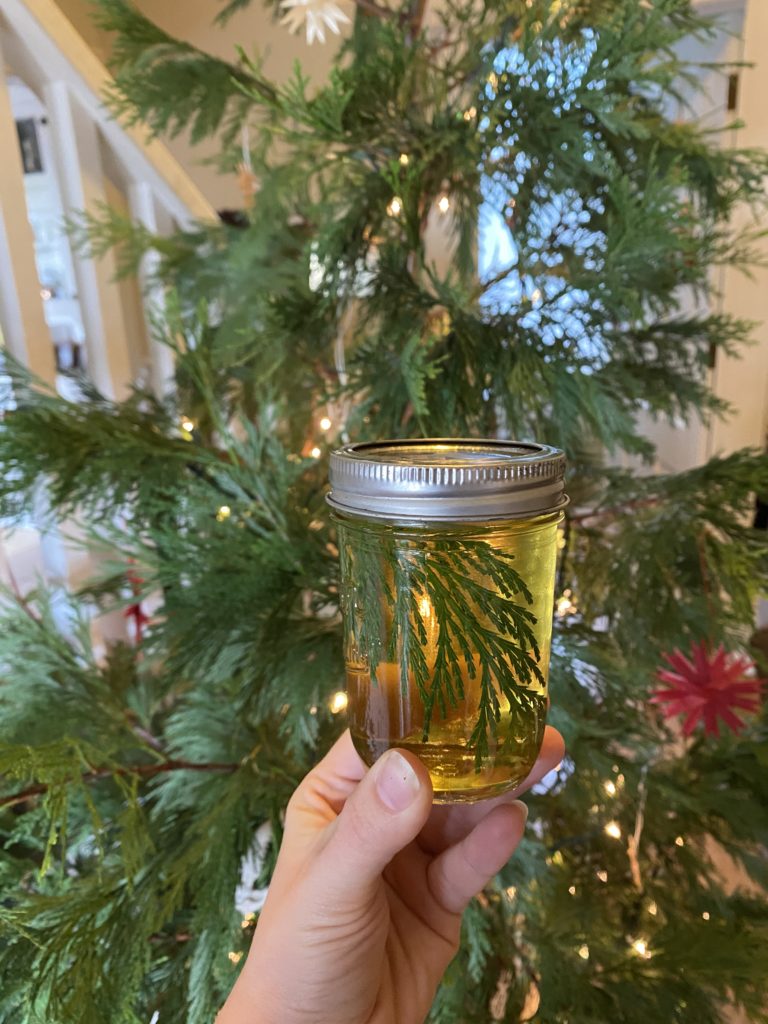 Ingredients
Evergreen Simple Syrup:
A few sprigs from a conifer** (about 1/2 cup)
1 cup of water
1 cup of sugar
The Solstice Sip cocktail:
1 1/2 oz Bourbon or Rye whiskey
1 tsp Evergreen Simple Syrup
2 dashes Angostura bitters
---
Instructions
To make the Evergreen Simple Syrup:
Add water, sugar, and conifer sprigs to a small pot and heat over low for 15 minutes.
Remove from heat and let sit for another 15 minutes.
Strain out sprigs and store in a jar in the refrigerator for up to two weeks.
To make the Solstice Sip cocktail:
Combine simple syrup and bitters in a glass.
Fill glass halfway with ice, then stir about a dozen times.
Add more ice, enough to fill the glass.
Add whiskey.
Stir just until cold, about a dozen times.
Garnish with a sprig of your chosen conifer.
Post by Marisa Gomez
---