Photo by Kevin Painchaud.
CZU Lightning Complex and Community Science
Curious about the impacts of the CZU Lightning Complex on our wildlands and neighborhoods? Interested in contributing to our understanding? Want to learn more about our local flora?
The Santa Cruz Museum of Natural History needs your help monitoring wildlife regeneration in the 86,509 acre burn zone of the CZU Lightning Complex as a Community Science Volunteer. Community science (also known as citizen science) is scientific research conducted by amateur (or nonprofessional) scientists.
PROJECT GOALS
The CZU Lightning Complex and Community Science Project is a long-term, volunteer driven, community science monitoring project to collect biodiversity data for broad community use from areas impacted by the CZU Lightning Complex of August 2020. We aim to empower our community to make meaningful observations of our natural world while deepening understanding of fire ecology in the region through regular lectures and trainings.
BACKGROUND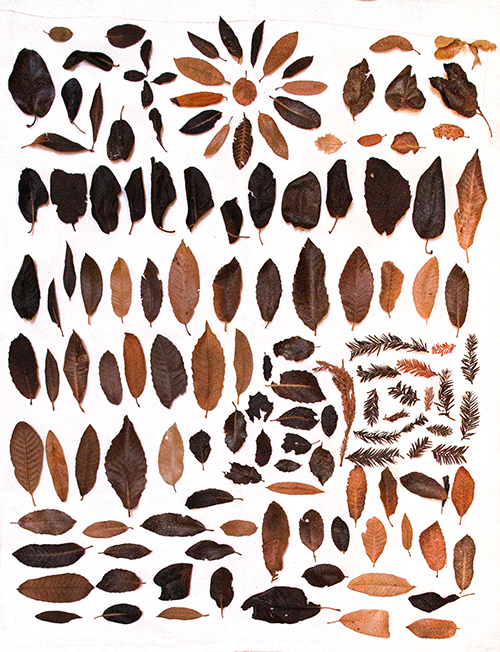 The CZU Lightning Complex fires burned 86,509 acres in Santa Cruz and San Mateo Counties in August/September 2020. While fire is a natural part of our region's ecology, the conditions of this fire event were unique. A rare summer lightning storm ignited 22 small fires in the early hours of August 16, followed by a dry northeast wind which two days later reached gusts of up to 74 miles per hour. In addition, decades of fire suppression led to an increase in highly flammable fuels, as well as 20 years of tan oak (Notholithocarpus densiflorus) fatalities due to the impacts of the Sudden Oak Death pathogen.

Source: Santa Cruz Mountains Bioregional Council
Photo by Jodi Frediani.
GET INVOLVED
LEARN
Explore our local ecology through a slew of online lectures and trainings from local experts. We will host regular online lectures in addition to volunteer trainings led by Amy Patten, Rare Plant Treasure Hunt Manager for CNPS. Trainings will occur online and in-person for small groups on location in the burn zone.
OBSERVE
Join the CNPS Fire Followers Project on iNaturalist and submit your observations of flora and fauna in the CZU Lightning Complex burn zone. Download the iNaturalist app and join the project. Once you've joined, your observations in CZU burn zone will be automatically uploaded to the project. You must be at least 13 years old to join iNaturalist.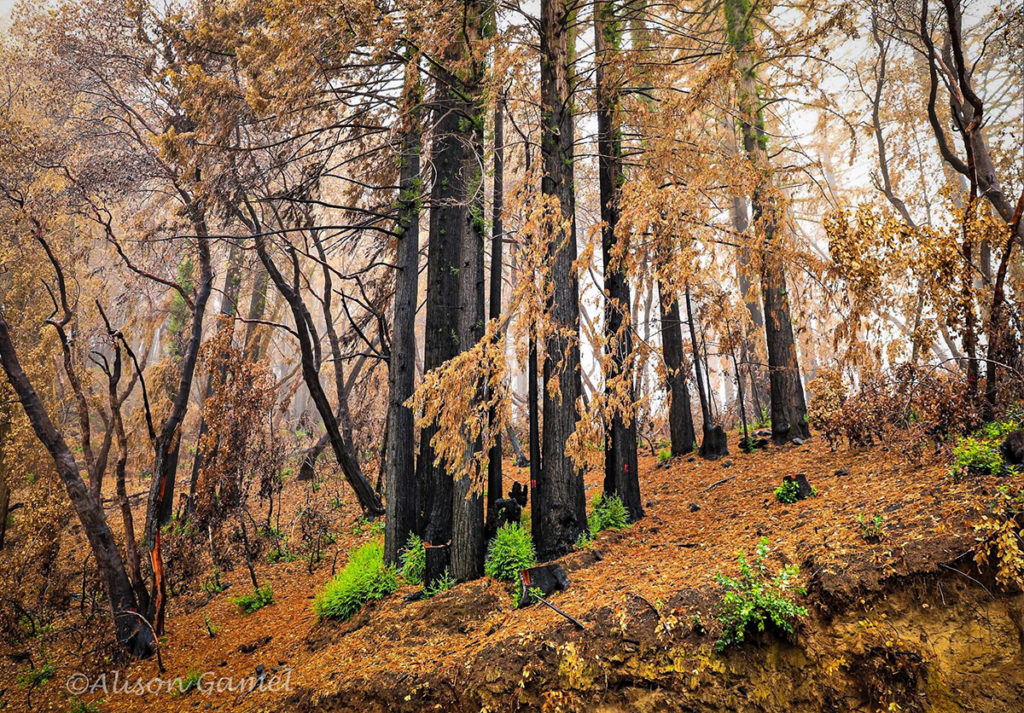 RESOURCES