Come to the Museum for Naturalist Night and explore the diverse natural history of Santa Cruz. Each month we will feature a different guest speaker from the local community to share stories, artifacts, and knowledge about a unique aspect of our natural world. Gain insight, build new skills, share your stories, and befriend fellow naturalists.
UPCOMING LECTURES
_
---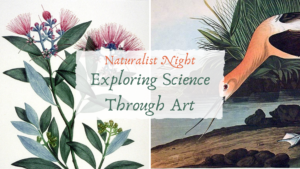 Exploring Science Through Art
Thursday, May 30 | 7-8:30 p.m. | Reserve Your Seat
Free with Admission*
Location: Santa Cruz Museum of Natural History
Talk will begin at 7 p.m. Doors open at 6:45 p.m. Pre-registration highly recommended.
About the talk:
Join us on a journey into science illustration — past and present. Andrea Dingeldein will provide historical and contemporary perspectives on how art is essential to increasing scientific knowledge and inspiring conservation. Travel along with Sydney Parkinson on a botanical voyage to Australia, peer through the lens of Robert Hooke's microscope to view the first detailed drawings of fleas, get up to date on current work from local science illustrators, and discover how you can use art as a tool to observe and connect with nature.
About the speaker: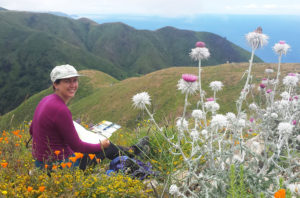 Andrea Dingeldein is a freelance illustrator and an instructor for the Science Illustration Program at California State University Monterey Bay. She creates illustrations for researchers, marine laboratories, recreation companies, parks, and environmental organizations that are working to protect local ecosystems. Her artwork aims to communicate scientific information in a clear and engaging manner in order to educate and inspire the public.
---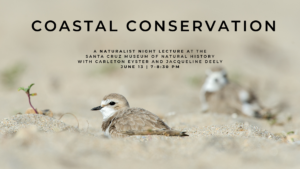 Coastal Conservation Through Citizen Science and Photography
Thursday, June 13 | 7-8:30 p.m. | Reserve Your Seat
Free with Admission*
Location: Santa Cruz Museum of Natural History
Talk will begin at 7 p.m. Doors open at 6:45 p.m. Pre-registration highly recommended.
About the talk:
Learn how our beloved local beaches provide vital coastal habitat for many species, like the Western Snowy Plover. Biologist Carleton Eyster will provide recent research about the Western Snowy Plover in Santa Cruz County and elsewhere along the Pacific Coast, which allows us to gain insight into the secret lives of these fascinating little shorebirds, the challenges they face, and how we can all aid in their recovery. One such conservation tool is photography, as local wildlife photographer Jacqueline Deely will share.
About the speakers: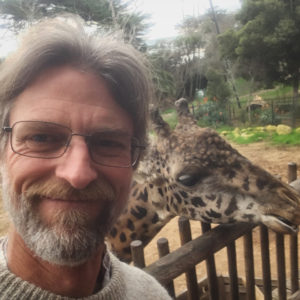 Carleton Eyster is a Snowy Plover Biologist with Point Blue Conservation Science. He has been directly involved with Snowy Plover conservation for nearly 30 years, since graduating from the University of California at Santa Cruz (UCSC), where he studied ecology and science communication. Carleton oversees the coordination of field operations for Point Blue's long-term breeding ecology study of Snowy Plovers on Monterey Bay.
–
---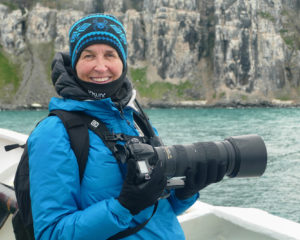 Jacqueline Deely is a wildlife photographer and certified California naturalist based in Monterey, California. Passionate about the environment, she uses her work to showcase the beauty of the natural world and draw attention to conservation issues. Although her main interest lies in photography along the California coast, she also enjoys traveling to the polar regions on an annual basis as an instructor and lecturer on expedition tours. Jacqueline's photography is featured in the Museum's Summer Art Series with the June exhibit, Bird's Eye View: California's Coastal Birds.
---
*$4 General | $2 Students/Seniors | Free for Members and Youth Under 18
Do you have an idea for a future Naturalist Night? Let us know at education@santacruzmuseum.org. Interested in attending, but not ready to purchase a ticket? Call (831) 420-6115 or email education@santacruzmuseum.org to reserve a seat and pay at the door — events with low enrollment are subject to cancellation.