Come to the Museum for Naturalist Night and explore the diverse natural history of Santa Cruz. Each month we will feature a different guest speaker from the local community to share stories, artifacts, and knowledge about a unique aspect of our natural world. Gain insight, build new skills, share your stories, and befriend fellow naturalists.
UPCOMING LECTURES
_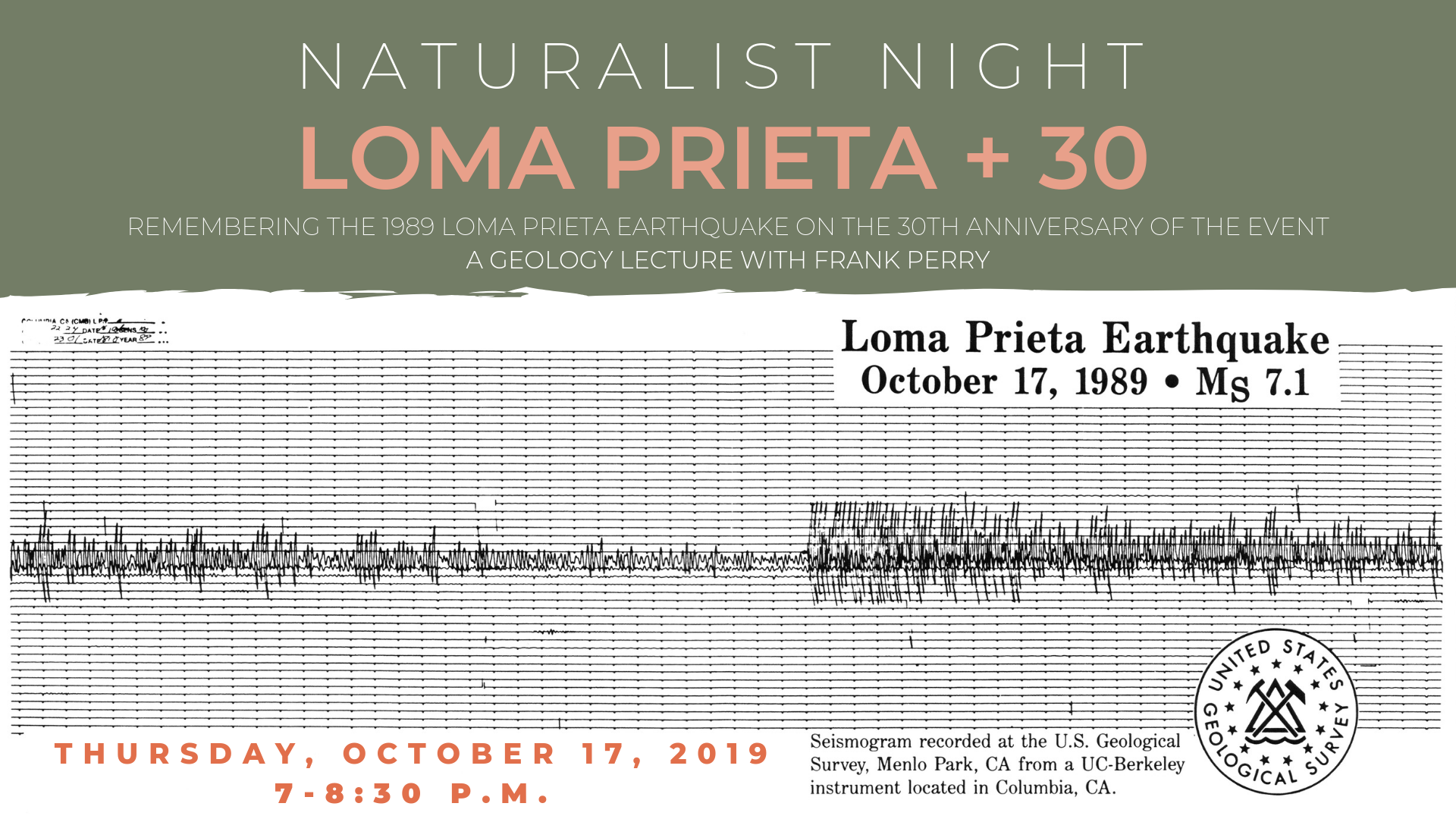 Loma Prieta + 30:
Remembering the 1989 Loma Prieta Earthquake on the 30th Anniversary of the Event
Thursday, October 17 | 7-8:30 p.m. | Reserve Your Seat
Free with Admission*
Location: Santa Cruz Museum of Natural History
Talk will begin at 7 p.m. Doors open at 6:45 p.m. Pre-registration highly recommended.
About the talk:
Those who lived in the Monterey Bay and San Francisco Bay areas on October 17, 1989, and are old enough, undoubtedly remember where they were when the big earthquake struck. Speaker Frank Perry started collecting information on the quake soon after it occurred, and will share some of what he has learned over the past 30 years about the quake and its impact on the Northern Monterey Bay area. Frank will examine it within the context of local geology, the history of earthquakes in this area, some of the curious phenomena associated with the shaking, and what the future may hold.
About the speaker: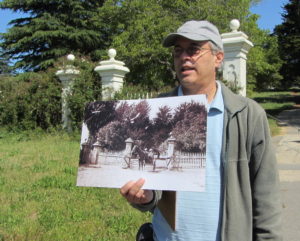 Frank Perry grew up in Santa Cruz and majored in Earth Sciences at UCSC. He worked for many years on a free-lance basis researching, designing, and building natural sciences and historical exhibits for museums and park visitor centers around central California. He has also written several books, his favorite topics being lime kilns, fossils, lighthouses, and Capitola history. After the earthquake occurred he curated two museum exhibits on the topic. For the past six years Frank has served as curator of the Capitola Historical Museum, where each year he does an exhibition on a different theme.
This event is in partnership with the Capitola Historical Museum.
---
*$4 General | $2 Students/Seniors | Free for Members and Youth Under 18
Do you have an idea for a future Naturalist Night? Let us know at events@santacruzmuseum.org. Interested in attending, but not ready to purchase a ticket? Call (831) 420-6115 or email events@santacruzmuseum.org to reserve a seat and pay at the door — events with low enrollment are subject to cancellation.