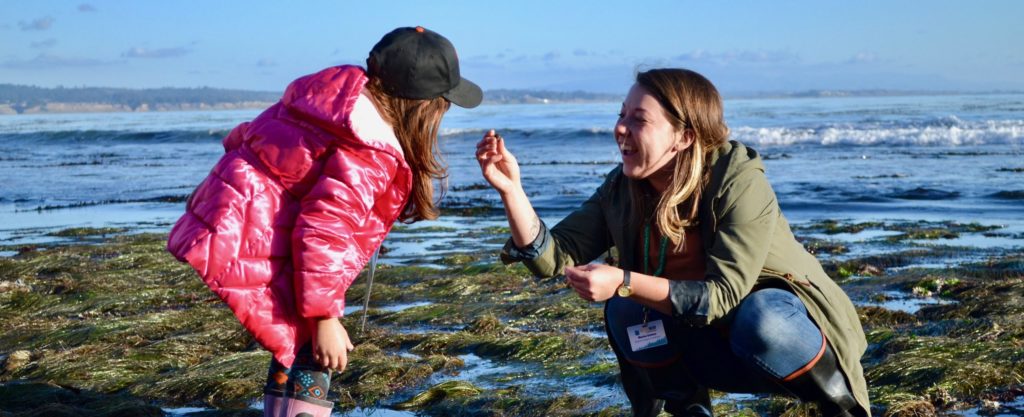 Happy World Oceans Day! Celebrate with us through these ocean themed activities.
In honor of World Oceans Day, we're celebrating through song! Sing-along with our Education Coordinator Chris as he shares two of his favorite songs from The Beatles — Octopus's Garden and Help! (adapted by Chris to become Kelp!) Sing-along!
Next, head to the tidepools to explore the kelp we've been singing about, as well as the many other algae that are important parts of the ocean habitat with this guide to appreciating the algae of the Monterey Bay. Dive in!
While you're exploring the tidepools and the beach, be on the lookout for trash as well as interesting wildlife! Follow these steps for a safe and successful clean-up.