Join Little Giant Collective members and local printmakers Lucas Elmer and Janina A. Larenas for a morning of fish printing! Learn Gyotaku, the traditional Japanese method of printing directly from fish. This practice dates back to the mid-1800s and is a form of nature printing that was traditionally used by fishermen to record their catches. The Santa Cruz Museum of Natural History has a number of gyotaku prints in its collections which we will explore up-close during this program.
Local fisherman, Lucas Elmer, and California Naturalist, Janina A. Larenas, will guide participants in this traditional printing technique with fish caught in Monterey Bay as well as a fish model. Participants will also have a chance to print a variety of hand-carved relief blocks of fish and invertebrates found in Monterey Bay.
Saturday, April 23, 2022
10 a.m. to noon
$15 Museum Members | $25 General
Member presale through April 12. Registration open to the public beginning April 13.
This program has reached capacity. Email events@santacruzmuseum.org to be added to a waitlist.
---
This program is part of our Collections Close-Up series, and our series in support of the 33rd annual science illustration exhibit, The Art of Nature.
---
Accessibility
Wear layers and be prepared to be out in the sun for long stretches of time. Hats are a good idea! We will be working with paint and ink, so be mindful of what clothes you choose.
Leave your doggos at home.
Restrooms are available inside the Museum.
Parking permits are required on Pilkington Ave. adjacent to the Museum. Staff will provide one for any participant who parks there.
Materials will be provided.
Youth under the age of 14 must be accompanied by an adult. Registration fees apply to all ages.
Follow the latest guidelines for COVID safety at the time of the event.
About the Artists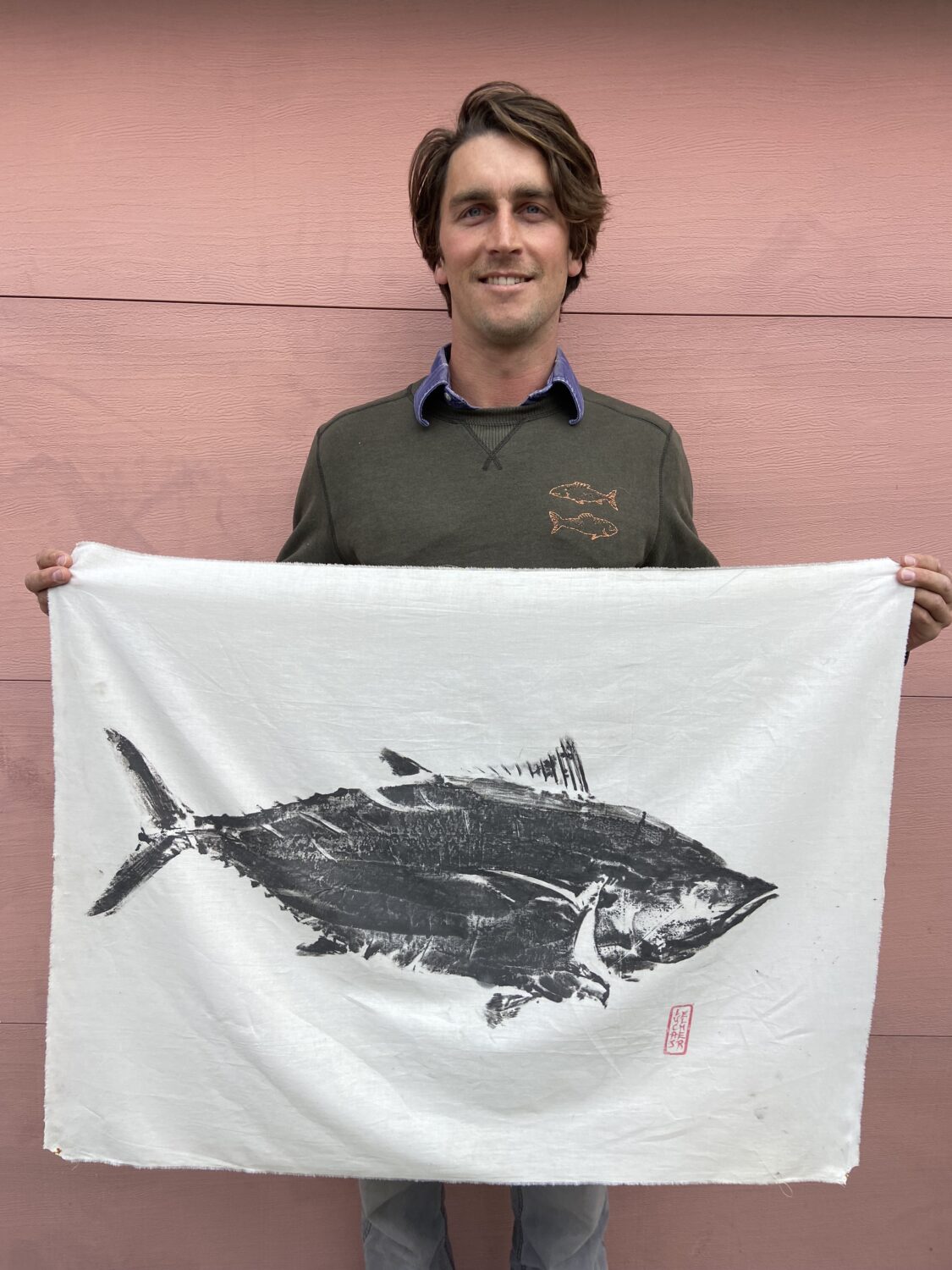 Lucas Elmer is a California-based sculptor, printmaker and ethnographer currently exploring the oceans and cultures surrounding them. Through traditional techniques, across multiple mediums he draws attention to sustainable practices and pressing oceanic issues. After receiving his BA from the University of California Santa Cruz in 2011 he continues to work and make work there in the Foundry, Wood Shop and Print Studio as a Staff Research Associate.
Lucas is also a commercial Salmon fisherman in Bristol Bay, Alaska for the Summer Sockeye season.
His work is currently exhibited at The Post Gallery in Big Sur, CA.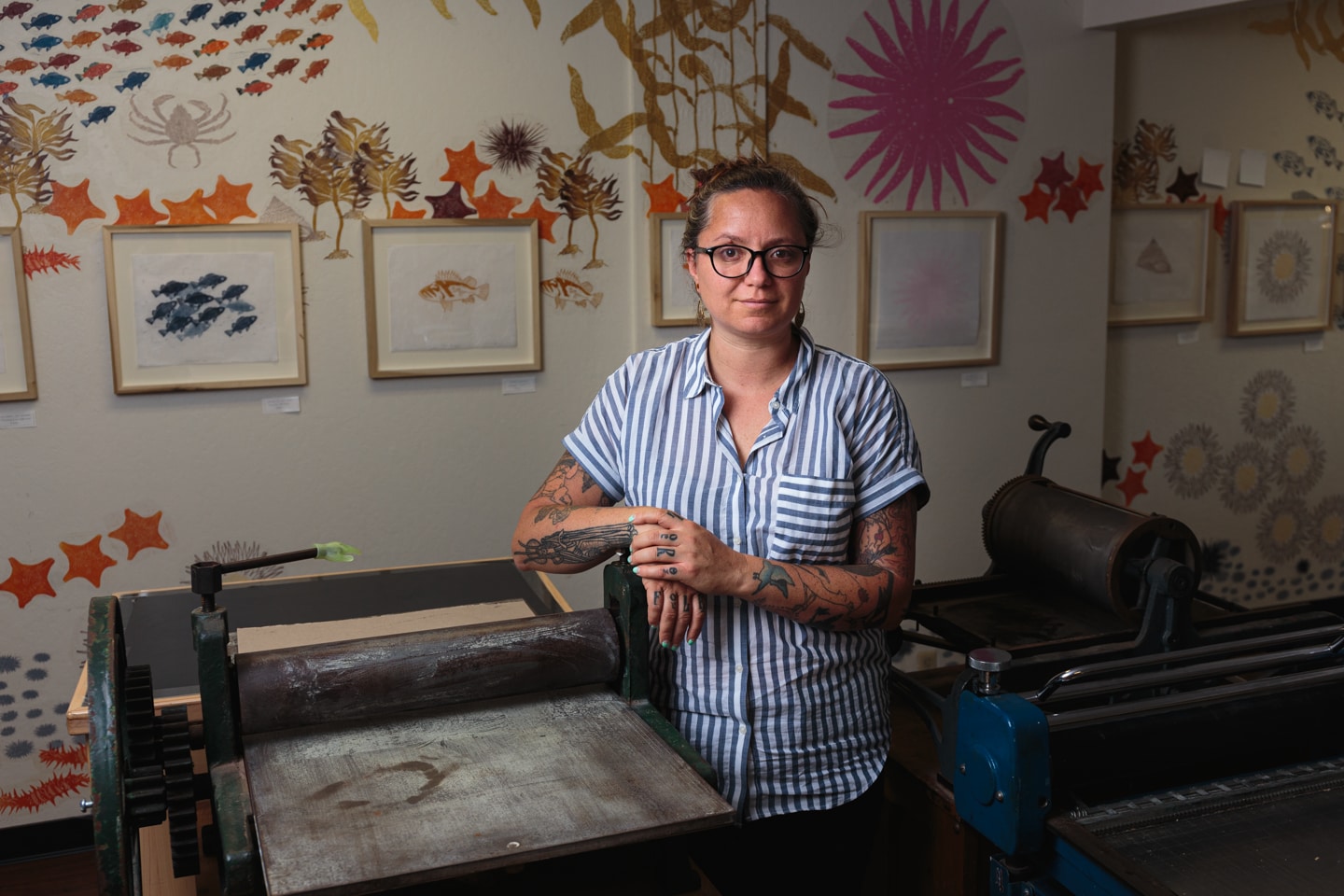 Janina A. Larenas is a printmaker and book artist who works with a variety of mediums to create narrative imagery. Her pieces range from stickers and posters to science illustration, embroidery to zines, often merging technical crafts with fine art presentation. She is a trained California Naturalist and AAUS certified diver, and a founding member of Little Giant Collective and People's Disco.