During these isolating times, it's more important than ever to connect with nature and to connect with our community. Even from home, you can help nature and inspire stewardship of the natural world! Below are a few of our favorite stewardship and community science opportunities. In addition to environmental stewardship projects, we also encourage you to be a steward of your social community.
For all volunteer and stewardship programs, be sure to maintain safe practices as highlighted here.
---
Stewardship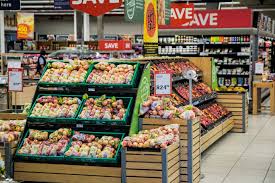 Volunteer Grocery Shopper
Help homebound seniors and others in need by shopping for their groceries. The individual will provide you with a list, and you leave the groceries at their door. Give essential assistance to members of your community who require extra help.
Resources: Sign up at the Volunteer Grocery Shopper form here. Background checks and some other paperwork required (takes about one week to process).
---
Connections Without Walls
Give social support to isolated elderly adults across the country with simple phone calls. This flexible program is offered for free during the COVID-19 outbreak as so many people (including you and me) need friendly socializing. It's a good way to connect to our national community in times of need.
Resources: Sign up with the Family Eldercare program here.
---
Neighborhood Cleanups
One way you can be a steward of both your community and your planet is by doing a neighborhood or beach cleanup. Get started with this tutorial:
---
Community Science
iNaturalist
One of the best ways to advance science is by utilizing the community to build a previously unheard of body of knowledge and researchers both locally and globally are using data found on iNaturalist. Simply photograph and record the location of what you find to build a database of your observations and contribute to studies of how ecosystems are changing with time.
With iNaturalist you can explore nature, take photographs, and help scientists. What's not to love? Get started!
---
Sudden Oak Death Bioblitz
California's iconic oak trees suffer from a devastating disease known as Sudden Oak Death (SOD). UC Berkeley's community science program invites volunteers to track the spread of SOD by walking through forests, identifying trees that have SOD, and creating a real-time map of the trees and forests affected.
This does require some training (watching a video and answering a questionnaire), as well as the use of both a website and app. The bioblitz can be done by all ages.
Resources:
About the SOD Bioblitz
Registration for the bioblitz
What is Sudden Oak Death?
---
The Sea Otter Monitoring Program
Hosted by the Elkhorn Slough Foundation, you can watch and observe wild sea otters from a webcam. The arguably cutest marine mammal faces a lot of threats, so monitoring their daily activities provides valuable data on steps needed to protect them. And who doesn't need a sea otter web cam in their life?
Resources:
Sea Otter Community Science Page
About sea otters
---
Zooniverse
Zooniverse is a virtual program that collects research projects around the globe that need community science or virtual volunteers. You can scroll through and see what research projects interest you most. There's gravity waves, rainfall studies, wildlife watching, and many other projects.