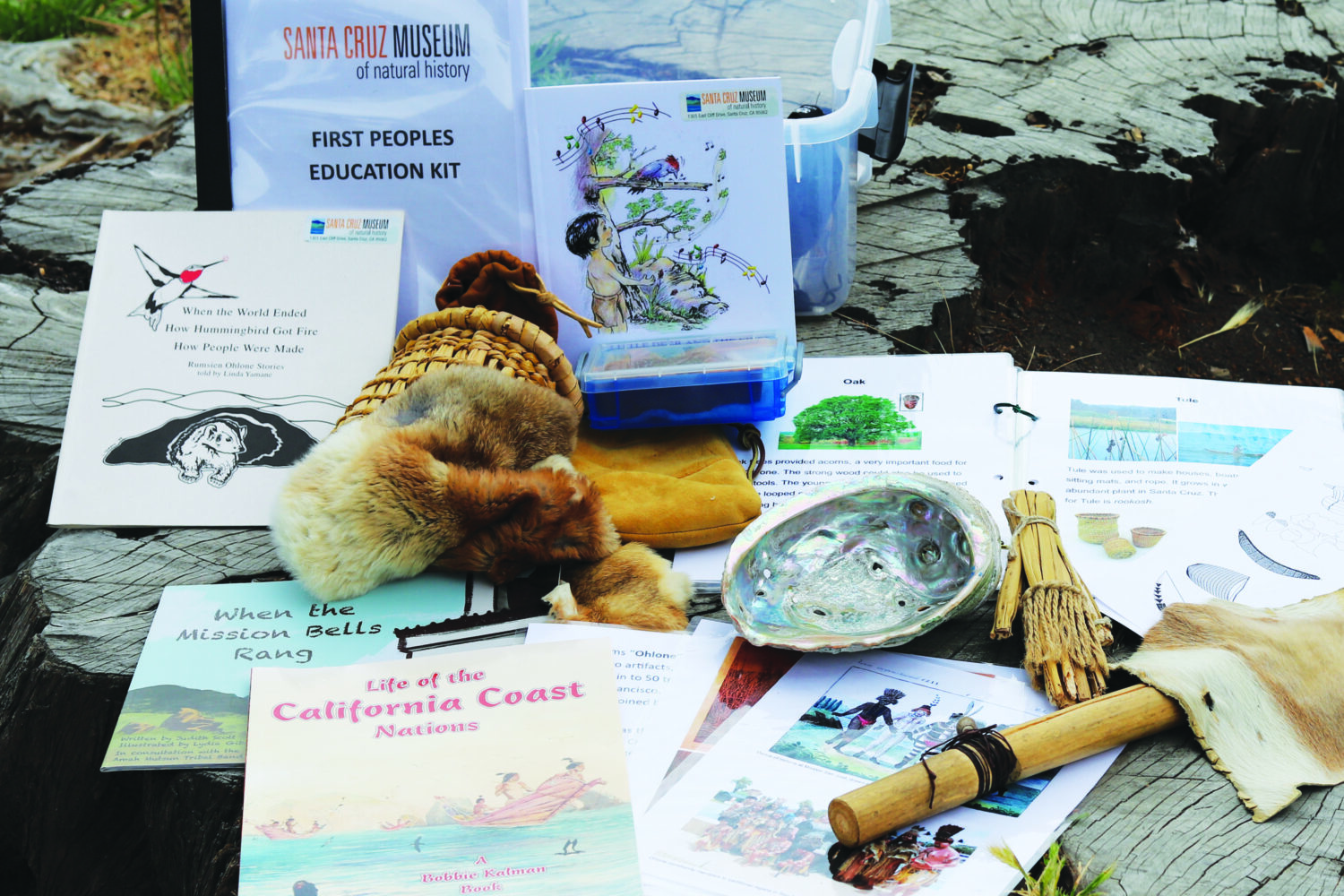 CLICK HERE to view the First Peoples Kit Manual
Why do we provide the Educational Kit?
This education kit is designed to familiarize your students with topics presented in the First Peoples of Santa Cruz field trip and to provide a depth of experience and opportunity to apply knowledge after the trip. It can also be used within your own unit on the Native people of central California. The activities within this kit will give your students a better understanding of such topics as food preparation​, the use of native plants and animals, oral tradition, and culture​ using unique artifacts, hands-on exploration, engaging activities and writing prompts.
How does it work?
These activities can be used in any order to support classroom learning. You may find that some activities are not appropriate for the level of your class, but for the most part these activities can be adjusted to different age or learning groups. When possible, we have included suggestions for modification and extensional activities and writing prompts.
Why is this a relevant and interesting topic?
Not only is learning about Native Americans a state standard for all students, it is also important to have a perspective of different cultures. Native people today work to protect and preserve their culture, traditions, and practices, and by teaching children about these things we help them to do so. Even for those who have no Native ancestry, learning about these cultures can be relevant to all our lives. We can benefit from exposure to a diversity of cultures, particularly those that have a different type of connection to the environment. Especially in a time when people are further disconnected from natural processes and from how things that they use daily are made, children are interested to learn about and practice resourcefulness, and begin to truly see the nature that surrounds them, not only as a backdrop, but as a resource and a system of which they are a part.
---