This July, Comet NEOWISE is closer to the earth than it will be for another 6,800 years. Make the most of this moment by making thoughtful observations: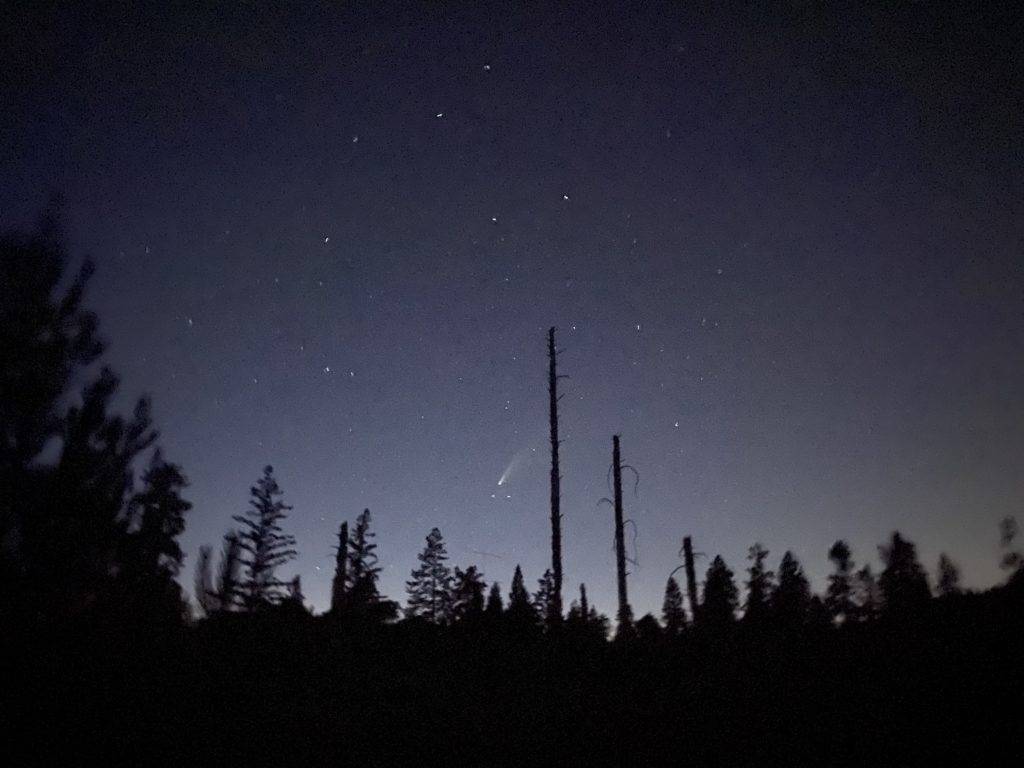 1. PICK YOUR LOCATION
Where is the best place to make observations of the night sky? How does light pollution and weather impact what you can see?
2. ADJUST TO THE DARKNESS
Look at the sky when you first arrive and make note of what you see. After a few minutes, compare what you first saw to what you're seeing now. Has it changed?
3. USE ONLY YOUR EYES
Scan the skies for a "star" that looks different from the others. Can you find it? Here's a hint: It will be below the Big Dipper.
4. USE TOOLS
Binoculars and telescopes magnify objects that are far away and are helpful tools for observing the comet more closely. A pen and paper are also tools to aid your observations — draw what you see and write down your thoughts. This helps to focus your observations and creates lasting memories.
5. WHAT ELSE DO YOU SEE?
There's more to wonder about in the night sky than NEOWISE. Have fun exploring.
Explore more resources about SPACE
Explore more resources about NATURE JOURNALING
Post by Marisa