This recipe is part of our series On the Rocks: Exploring Science and Nature through Curated Cocktails.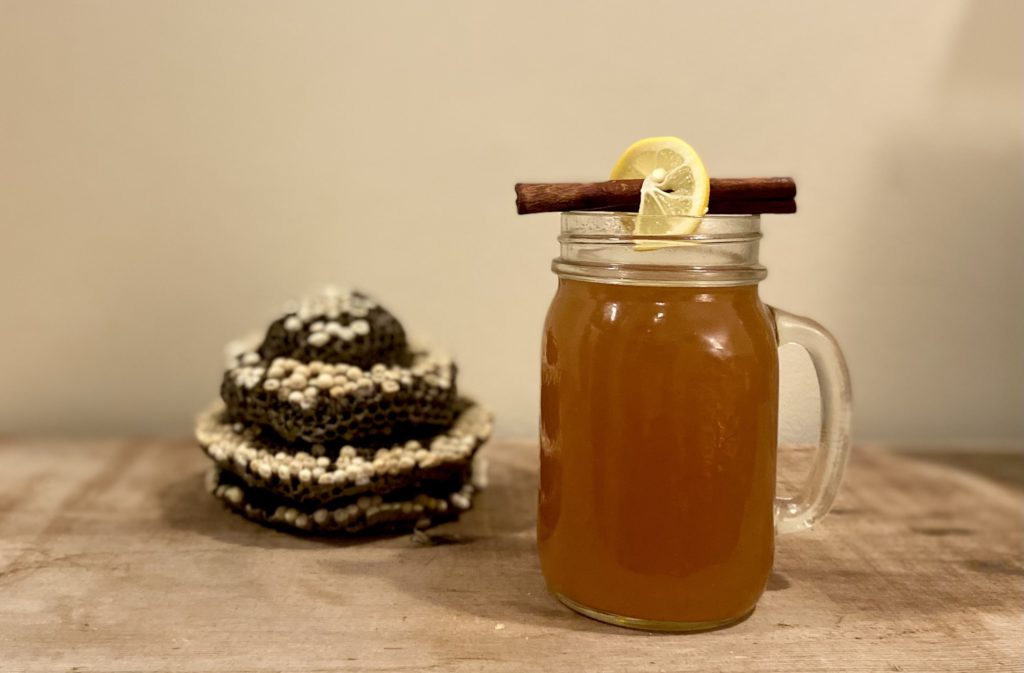 As winter temperatures drop below 50 °F, honey bees (Apis mellifera) will cluster in their hives in a bid to stay warm. In preparation for the winter, bees have to ensure that they have a sufficient supply of honey stored in their combs to see them through the long months when food sources are scarce. Honey is produced after bees ingest nectar from plants and then regurgitate it. This process leads to a product that is naturally sweet and easy to preserve.
Much like honey bees in their hives, we humans can also appreciate staying in our homes to keep warm on a cold winter's night, perhaps enhanced with a fortifying beverage. Hot toddies are traditionally a way to consume liquor that is warmed with hot water, honey and other spices. This particular recipe evokes an especially smoky flavor, reminiscent of beekeepers using smoke to calm their bees as they work on hives.
The flavor of honey can vary depending on which flowers bees have been collecting nectar from. Try different honeys from your local farmers market or grocery stores to enjoy subtle differences in your toddy recipes.
---
Ingredients
4 cups hot water
4 bags of black tea (try something like lapsang souchong for extra smoke flavor)
3 slices of lemon (save one for a garnish)
Juice of 1 lemon (2 tbsp)
2 cinnamon sticks
5-10 cloves
5-10 Black peppercorns
2-4 tbsp honey (adjust depending upon how sweet you prefer it)
A smoky liquor like scotch or mezcal
Serving size: 2-4 drinks depending upon the size of your mugs.
---
Instructions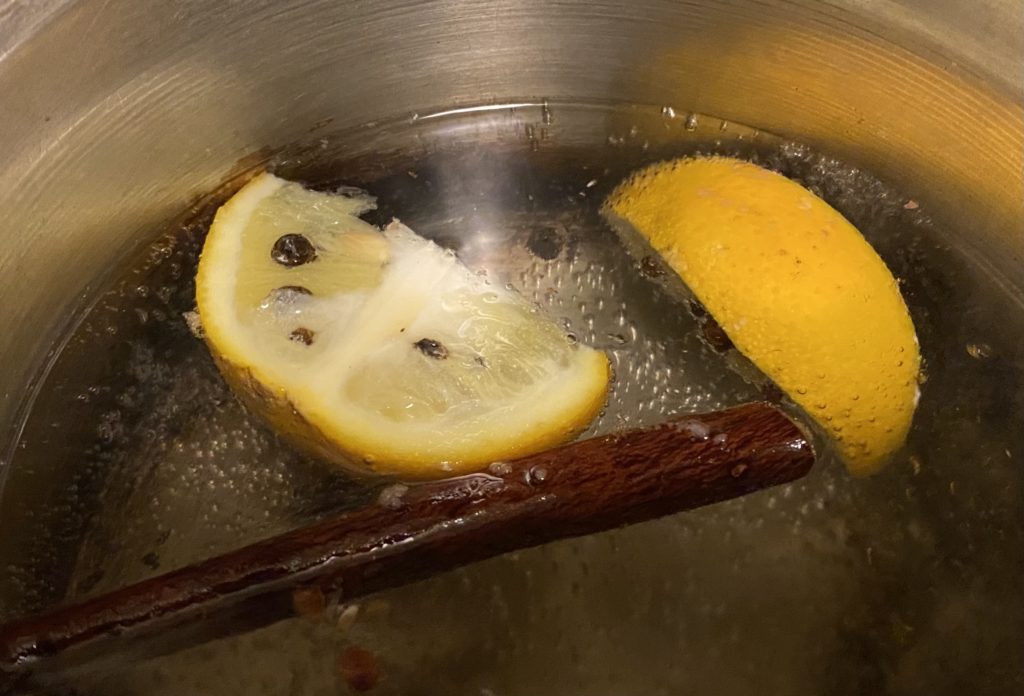 Put your water in a saucepan with the cinnamon sticks, and two lemon slices with cloves and peppercorns inserted into them (alternatively, put your spices in cheesecloth if you don't want to strain them out later). Bring to a boil and simmer for 5-10 minutes to allow the spices to diffuse. Bring your pan off of the heat and add in the honey, lemon juice and tea bags. Make sure the honey dissolves completely and allow the tea to steep for 5 minutes. Serve in a mug with 1.5-2 oz. of an alcohol of your choice or leave it out for a cozy non-alcoholic option. Use cinnamon sticks and a lemon slice for garnish.
Want a version with more kick? Substitute the peppercorns for cayenne or steep a hot pepper in your water.
Post by Liz Broughton
---