Member events provide our supporters with behind-the-scenes opportunities to connect with the Museum. Join our family of Members to receive invitations to Member events and other benefits. Contact us at (831) 420-6115 x14 or development@santacruzmuseum.org for assistance.
UPCOMING EVENTS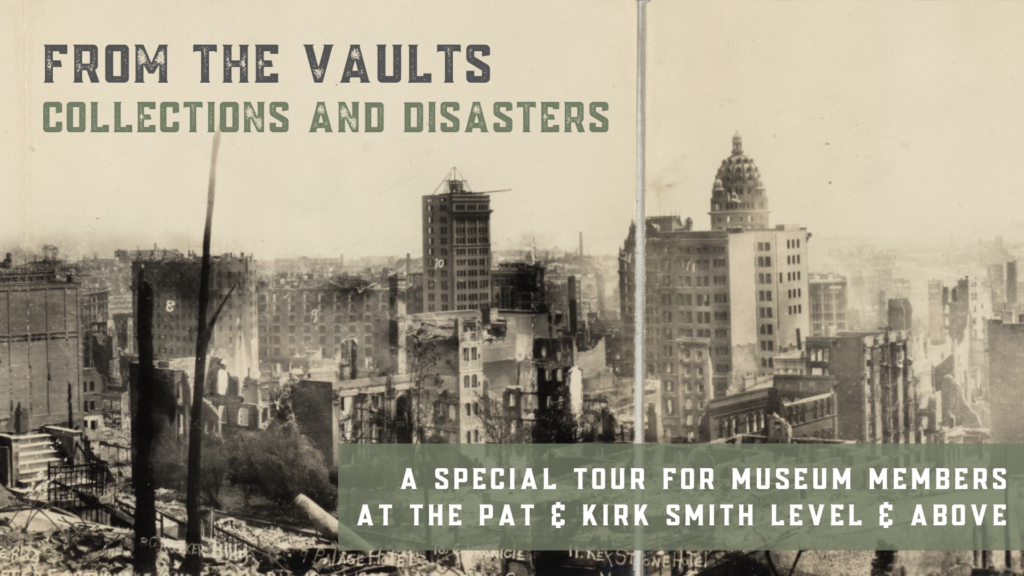 From the Vaults: Collections and Disasters
Sunday, December 8, 9:30-11:00 a.m.
An important part of caring for museum collections is fending off disaster, whether from general deterioration or more cataclysmic events. Yet even as they are preserved, collections objects themselves can reflect destructive encounters with the natural world. From photographs of earthquakes to fragments of the Donner Party's cabins, this From the Vaults presentation by our Collections Manager, Kathleen Aston, will explore how collections document, define, and are defined by disaster.
From the Vaults is a series of collections-focused presentations for our  Pat & Kirk Smith level and above members. If you are not a member at one of these levels and would like to upgrade, you may do so here.  Space is limited, so please RSVP here or by emailing development@santacruzmuseum.org.
---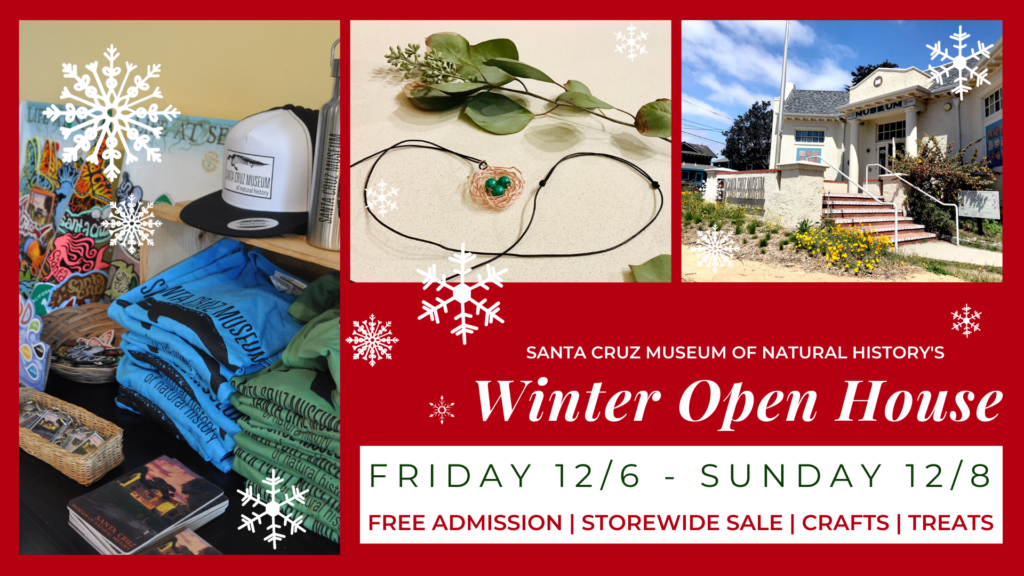 Find the perfect nature-themed gift in the Museum Store. Choose from natural history books and field guides, nature ornaments, educational toys, works produced by local artists, and books on local fossils and geology found nowhere else! Items will be 15% off for Members and 20% off for Members at the Club level and above.
Don't currently meet these criteria? Join, renew, or upgrade your Museum Membership today!
(discounts may not apply to consignment and clearance items).
Questions may be directed to development@santacruzmuseum.org or (831) 420-6115 x 15.