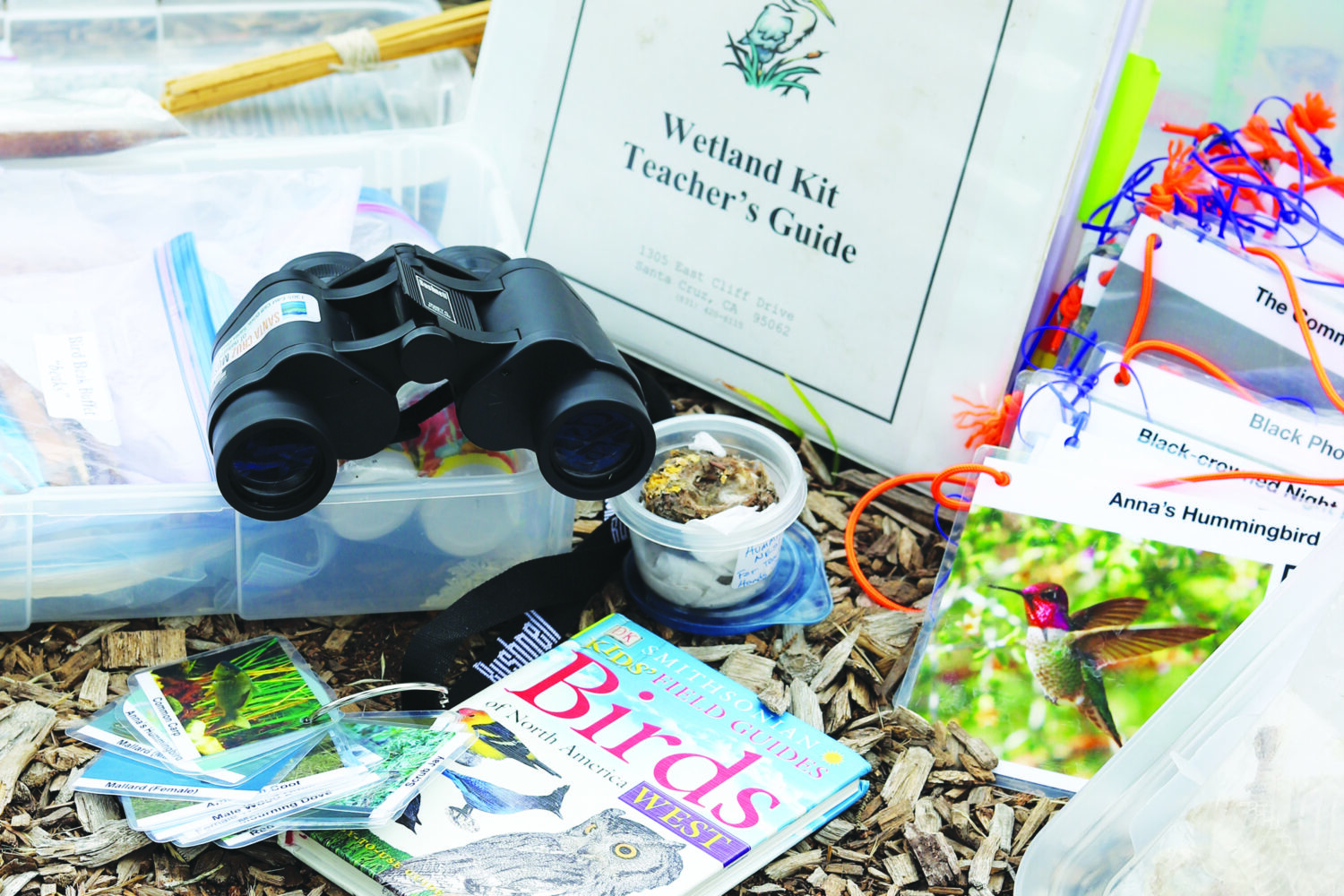 Why do we provide the Educational Kit?
This activity kit is designed to familiarize your students with topics presented in the "Wetland Walk" field trip, and to provide a depth of experience and opportunity to apply knowledge after the trip. The activities within this kit will give your students a better understanding of such topics as adaptations, the wetland habitat, change in environments, and data collection using unique artifacts and hands-on exploration. They are designed to build a strong background for the field trip itself, thereby enhancing your students' outdoor experience.
How does it work?
We recommend that these activities are done in the order that they are presented, for a more comprehensive understanding of relevant concepts. These activities can be adjusted to different age or learning groups. If you feel that your students could benefit from more written analyses, the kit's curriculum includes extensional writing prompts with particular activities, which help to further understanding and scientific observational skills.
Why is this a relevant and interesting topic?
The vast majority of California's wetlands have been historically eliminated, which makes our few remaining wetlands vital, especially for the preservation of the migratory species who use them each year. Through guided, hands on observation activities, students are able to discover the many valuable elements of a local freshwater system, and begin to make connections between seasonal changes to a wetland and the diversity of birds using it. This interactive exploration of a wetland is also an engaging way to help students build confidence in their inherent ability to be a scientist. Through simple observation and recording, students build background knowledge, generate their own data, and ultimately uncover patterns within the wetland system that involve the seasons, animal migrations, and even themselves.