Though our coast today is inhabited by sea lions, harbor seals, and elephant seals, none of these species existed in California 3-5 million years ago. Instead, fossils from the Purisima Formation tell a very different story of strange walruses and early fur seals that inhabited our coast. These include the ancestor of the modern northern fur seal (today a rare visitor to Monterey Bay), the bizarre "double tusked" walrus Gomphotaria, and the toothless walrus Valenictus. Several discoveries made by local collectors and paleontologists represent new species — and you're going to hear new data and findings never reported before during this presentation.
Join us on National Fossil Day for this member-exclusive presentation with longtime friend of the Museum, Dr. Robert Boessenecker.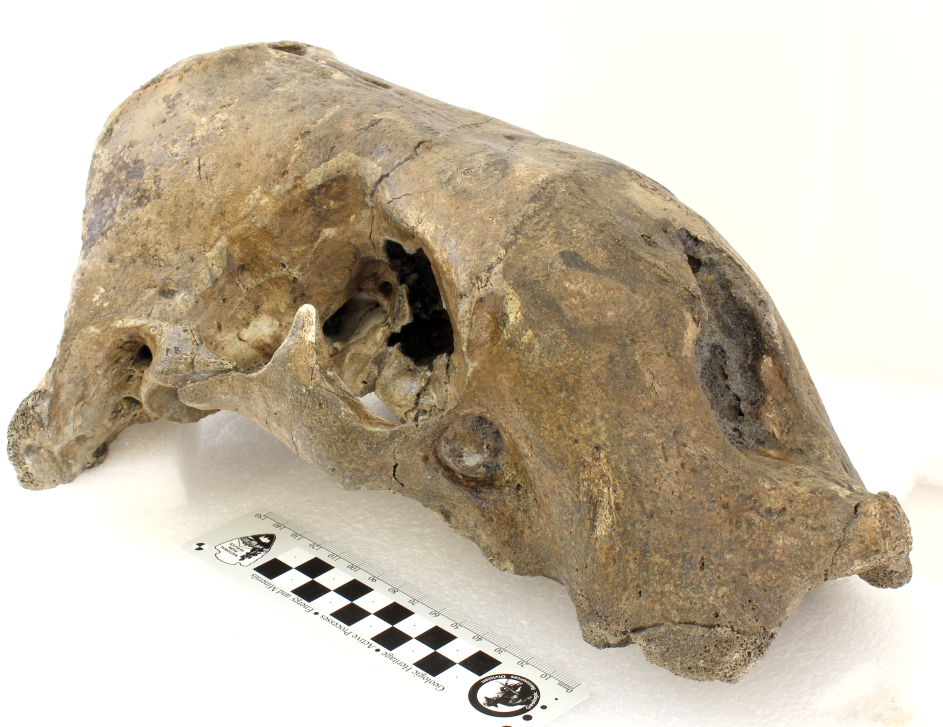 Dr. Robert Boessenecker
"I grew up in Foster City on the peninsula, disappointed as a dinosaur nerd kid that there weren't much in the way of dino fossils from California – which I mistook for "no interesting fossils at all". Once in high school I visited some shark tooth sites in Scott's Valley and became obsessed with marine mammal fossils none of the fossil collectors could identify. As an undergraduate student at Montana State University, I started collecting and researching a marine mammal fauna I discovered in Half Moon Bay; I continued with my master's thesis at MSU on the preservation and stratigraphic context of Purisima Formation fossils, and then went to University of Otago in New Zealand to do my Ph.D. on early baleen whales from much older rocks down under. I have been at the College of Charleston in South Carolina, studying early baleen whales and dolphins, and once again researching Purisima Formation sharks, fish, birds, turtles, and marine mammals."

-Dr. Robert Boessenecker
About the series
Zoom into the stories, secrets, and science of our collections during monthly webinars with Collections Manager Kathleen Aston. This live event is an extension of our monthly Collections Close-Up blog, with added insights and intrigue. Members are invited to participate in this program before it is made available to the general public as well as ask questions directly of Kathleen.
Your support helps us steward our collections and offer educational programs that connect people with nature and science. Memberships start at just $15/year.