Sure, you can make beautiful pieces of art from the spores of a mushroom, but you can also learn more about the mushroom in the process, too!
Watch this video to learn how to make a spore print and explore more resources below.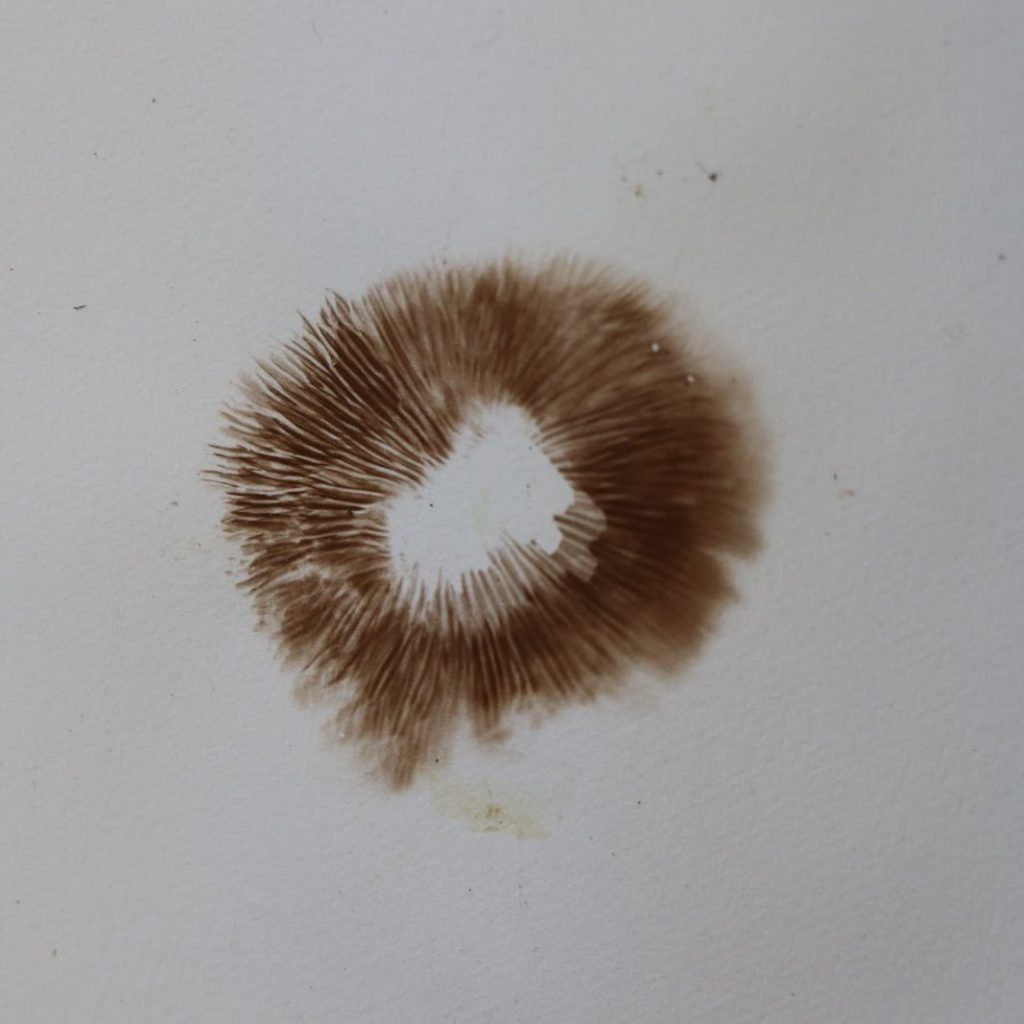 Do you know what a spore is?
A spore is a reproductive cell. Some plants make them but bacteria, algae, and fungi make them too. Spores are to mushrooms as seeds are to plants. Spores are how mushrooms reproduce and make more mushrooms.
The first step to making a spore print is collecting a mushroom.
You can collect from:
Your yard
Your friend's yard (with permission)
Local city park.
You cannot collect from:
Someone else's property without permission
State parks
Please follow the rules of where you collect and make sure it is okay to collect from the area you are visiting.
Bring something to carry your mushroom with, like a basket or paper bag. You don't want them to get squished in your pocket! Only pick the mushroom if there are a lot around because they are important for the environment.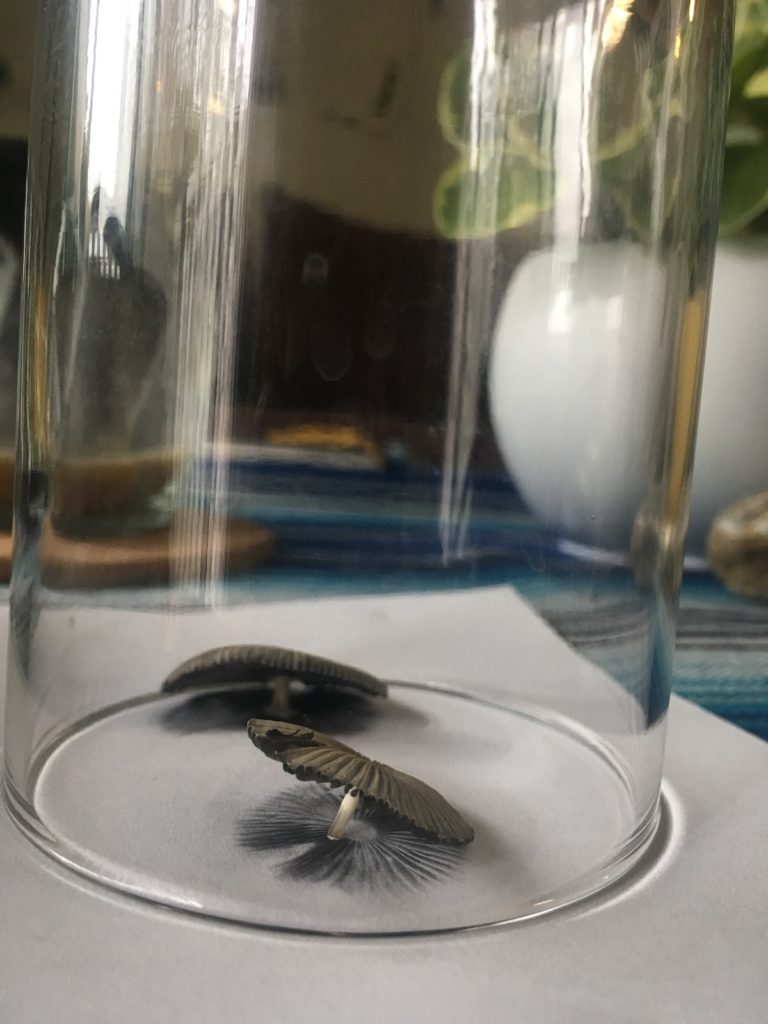 Do you know why mushrooms are important?
Mushrooms are decomposers which means that they break down dead materials such as fallen leaves and logs to make soil and nutrients that help other living things survive. Remember to wash your hands after handling mushrooms!
Once back home:
Gather jars or containers big enough to place over the mushrooms. Gather white and black paper. It is okay if you only have white paper, but some mushroom spores are white and therefore they won't show up on white paper that well.
Take the stems off the mushrooms using your hands or scissors.
Place the mushrooms with the gills or pores facing down onto the paper. Then place the container over the mushroom to create an airtight seal.
Leave the mushrooms covered anywhere from a couple hours to overnight based on how fresh the mushrooms are.
After you let the mushrooms sit for a while, carefully pick up the containers and the mushrooms to reveal the spore print. Spore prints are fragile, so try to avoid touching it.
Resources for identifying mushrooms