Conservation and recovery of threatened and endangered species requires more than bringing individual organisms back from the brink. It also requires the restoration and recovery of ecological relationships that allow all organisms in an ecosystem to survive and thrive.
During this lecture with artist Megan Gnekow, we will explore how understanding and communicating food webs and other ecological relationships can help put some favorite (and famous!) creatures into context. We'll also learn how creative use of science illustration can help tell these stories.
This program is in support of our science illustration exhibit, The Art of Nature, on view online and in-person.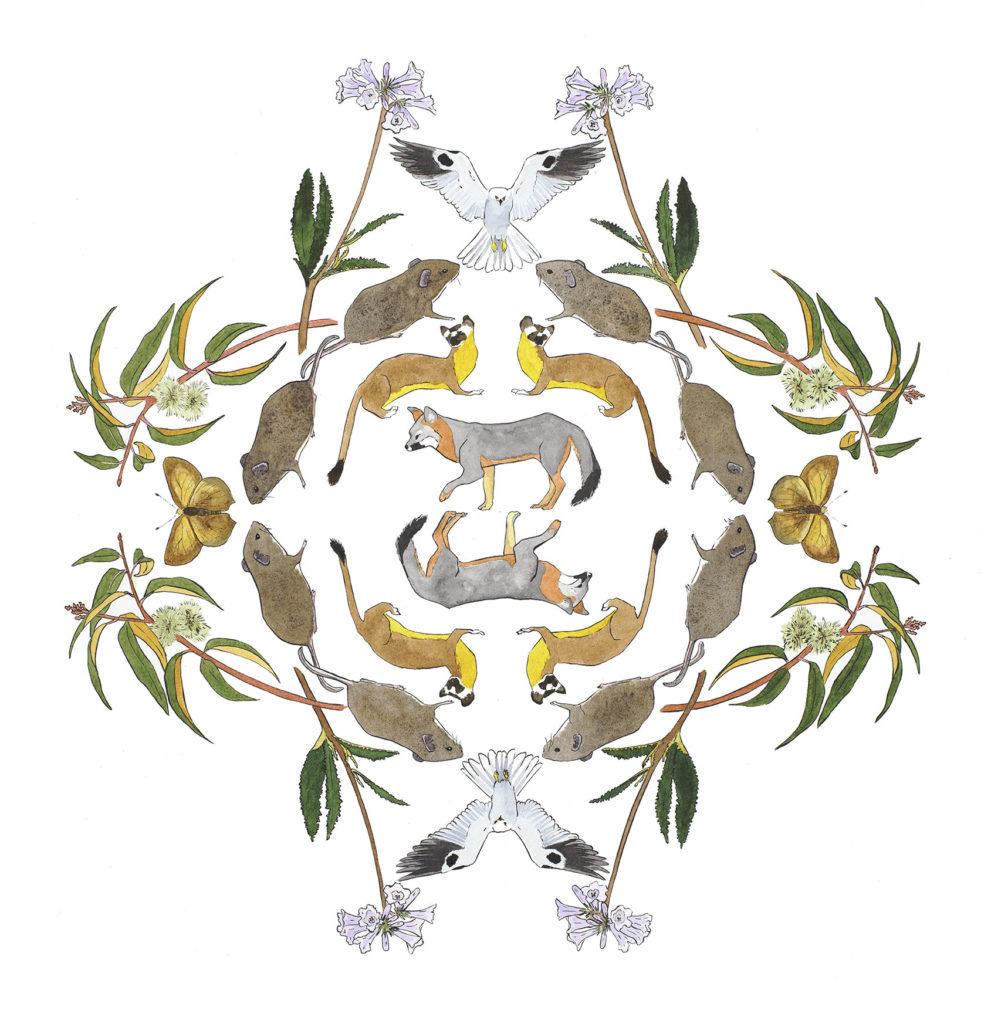 Megan Gnekow
With formal training in a wide variety of media, Megan's current work focuses primarily on honoring the fine details of the world and depicting the relationships between organisms in a wide variety of ecosystems. Her great passion is bringing people back to connection with the natural world through artistic experiences. She also volunteers for Resource Management at Pinnacles National Park, where she continues her training as an amateur naturalist. Megan spends most of her free time exploring the vast collection of ecosystems we call California.