There are few things more Californian than benitoite, a mineral formed within the low temperature, high pressure environment of subduction zones and sparsely sprinkled throughout serpentinite landscapes. While the mineral exists in isolated locations globally, gemstone quality material has only been found in California — one of the reason's it was named our State Gemstone in 1985.
Learn about the geologic and cultural history of this mineral with Museum Collections Manager Kathleen Aston and Dr. Hilde Schwartz, lecturer in the Earth and Planetary Sciences Department at UC Santa Cruz, during this installment of our member-exclusive Collections Close-Up series.
Resources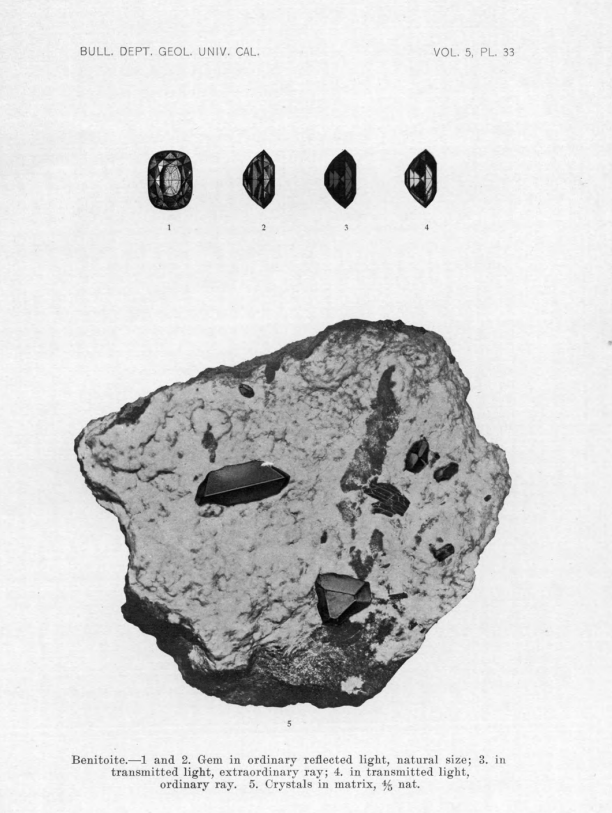 About the series
Zoom into the stories, secrets, and science of our collections during monthly webinars with Collections Manager Kathleen Aston. This live event is an extension of our monthly Collections Close-Up blog, with added insights and intrigue. Members are invited to participate in this program before it is made available to the general public as well as ask questions directly of Kathleen.
Your support helps us steward our collections and offer educational programs that connect people with nature and science. Memberships start at just $15/year.