The Santa Cruz Mountains are full of limestone caves that hold many secrets, including records of our climate past. Join Dr. Jessica Oster for an exploration into White Moon Cave where she researches stalagmites (mineral formations growing up from cave floors) that record the climate and environment above the cave as they grow. One stalagmite from White Moon Cave has revealed linkages between the plant community and fire activity above the cave and "climate whiplash" or oscillations between extreme wet and dry periods that occurred over 8,000 years ago. We will discuss how climate records from stalagmites are created as well as the unique things we have learned about California climate from Santa Cruz Mountains caves.
Thursday, October 12, 2023
6-7:30 p.m. PDT
Free | Donations Appreciated
This program is in support of the new exhibit Underground: Unearthing Unseen Worlds. Email events@santacruzmuseum.org with any questions, accommodation requests, or if you have trouble registering.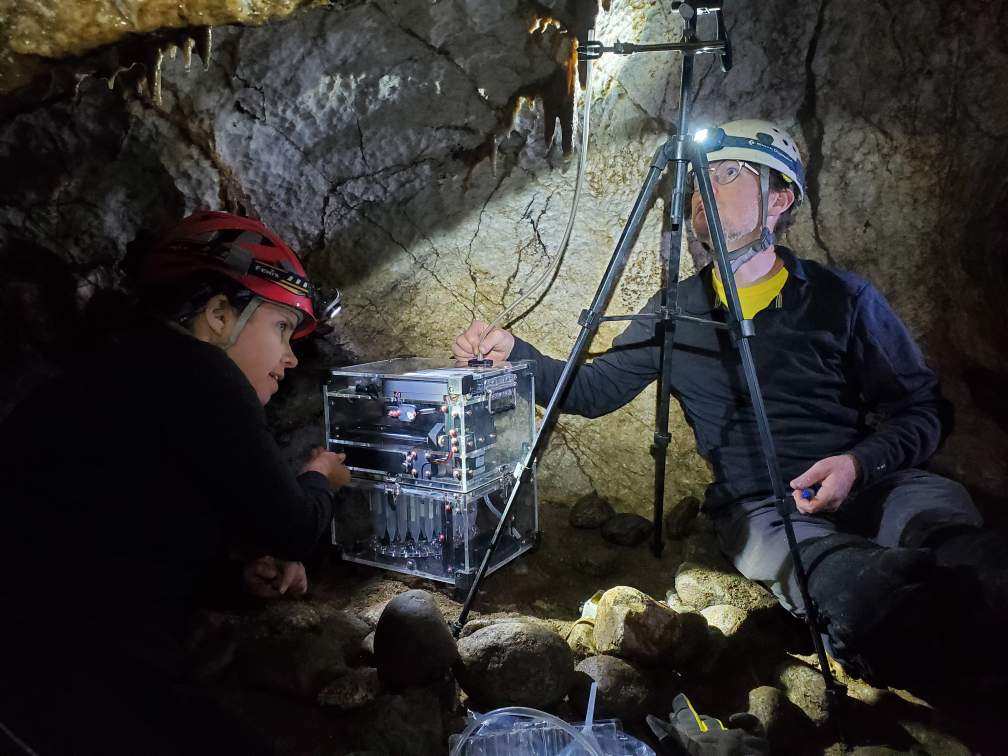 About the Speaker
Jessica Oster is an Associate Professor of Earth and Environmental Sciences at Vanderbilt University in Nashville, TN. She completed her PhD at the University of California, Davis. Oster studies chemical variations in cave mineral formations such as stalagmites to reconstruct climate change in the past, including changes in rainfall, vegetation, and fire activity above the cave. She has developed stalagmite-based records of climate change from caves in northern and central California, Wyoming, Tennessee, India, and the island of Curaçao.