California has more native plants than any other state, most of which are endemic to California (only found here). What's more, over 1/3 of our native plants are also considered rare due to human development, climate change, habitat fragmentation, rare habitats, and other factors.
During this collaborative program where science meets art, we'll learn about human relationships with nature from two rare plant lovers who engage with California's unique flora in their own unique ways.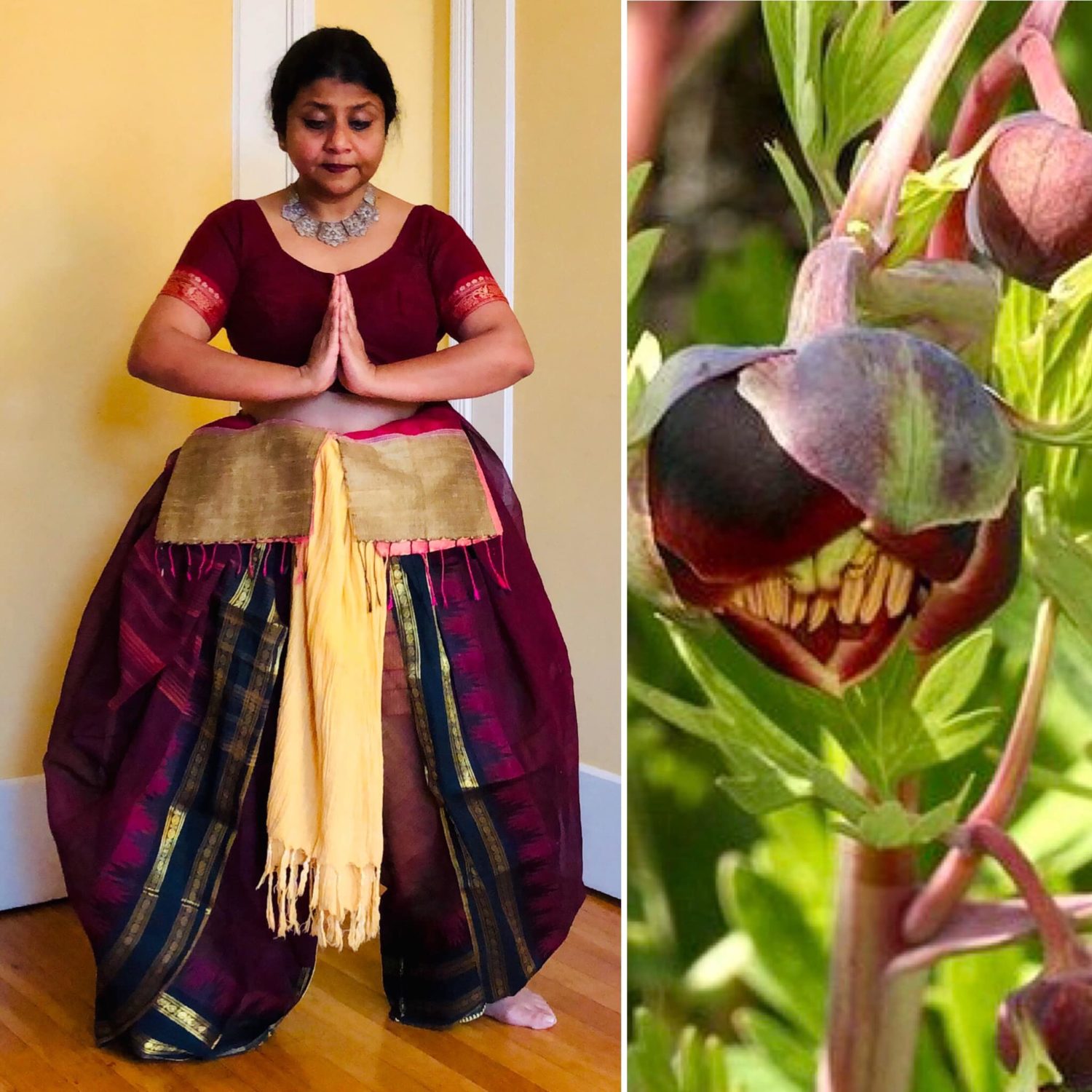 Barnali Ghosh, an immigrant storyteller and California landscape architect, has taken the native plant world by storm with a series of fashion self-portraits bridging home and homeland — re-creations of California native flowers, using fabrics and dance forms from India.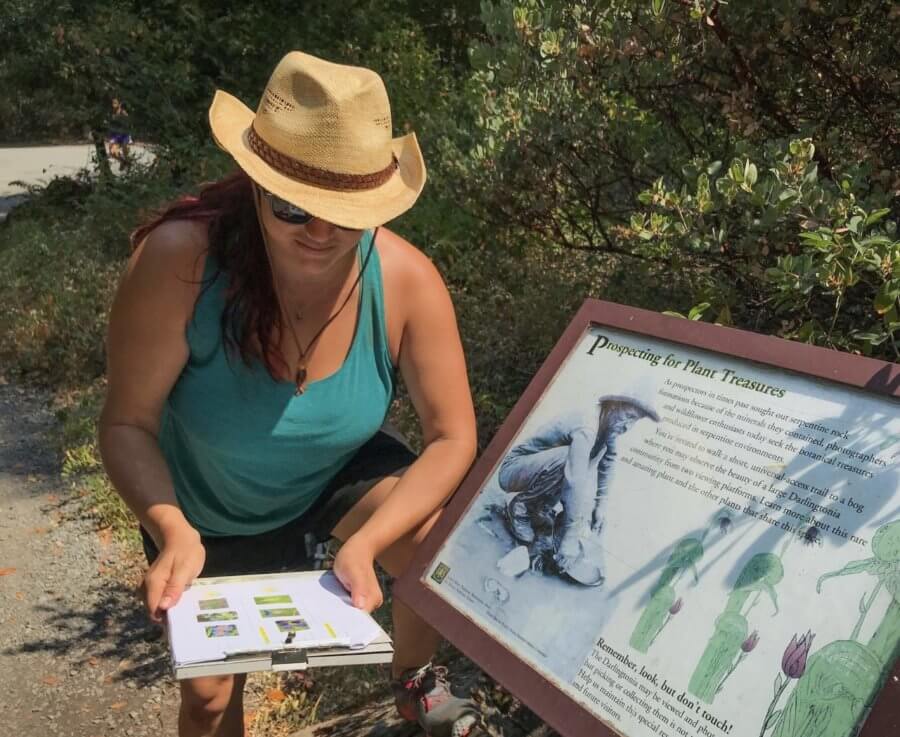 Amy Patten works with community scientists to document rare plant populations throughout California through her role as Rare Plant Treasure Hunt Manager with the California Native Plant Society. She also captures the flora and fauna around her through the art of photography.
Barnali Ghosh has featured several of Amy Patten's photographs of native plants in her self-portraits.
Resources
This program is in support of our current exhibition of science illustration, The Art of Nature, and the CZU Lightning Complex and Community Science Project.