Creating a field guide is a great way to become an expert on a location. It is also a great way to share information with others. Choose a location to become an expert on! It can be your backyard, neighborhood, or any other outdoor spot that interests you. Once you have chosen your spot you may choose to focus on plants, animals, or both! Depending on how much time you have and what makes you most excited about learning.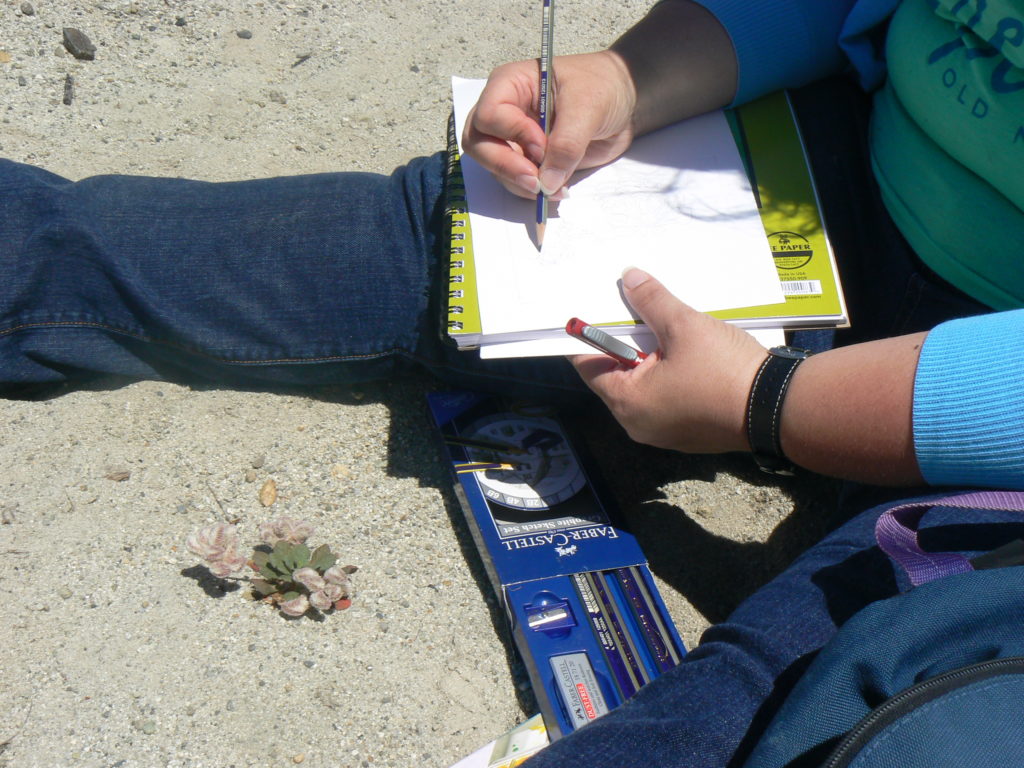 Step 1: Bioblitz!
Before you can make a field guide, you have to know what lives in your spot–start with a bioblitz! A bioblitz is when you try to find and identify all the species in a certain area over a short period of time. Bring with you a camera or journal to record what you find. You may also bring along field guides, or a smartphone to look up things on the go. Another option is to take pictures or sketch organisms you find outside to look up later.
On your bioblitz it is important to pay close attention to everything. Taking pictures or drawing what you find will be a helpful resource to look back on.
After the bioblitz you can do research using the online resources listed below to identify species that you don't know. Once you have identified all the species you can start creating your field guide!
Making your field guide
Choose your materials. Your field guide can be handmade with pen and paper or it can be typed on the computer. If you make it on the computer, it will be easier to share with others via email or posting on social media.
Organize your field guide to make it user friendly.

Make a table of contents and include page numbers
If you chose to include both plants and animals you should group those accordingly (plants in one section and animals in the other)
Having images or a detailed description of what the species looks like
Information or facts about the species such as where it is found, what it does, and what seasons it is around.

When you finish your field guide, share it with your community! Then others can use your field guide to learn about creatures and plants in Santa Cruz. "In the end we will conserve only what we love, we will love only what we understand, and we will understand only what we are taught"- Baba Dioum
Post by: Elise