Learn how to get to know a rose in order to illustrate it. We'll explore native and heritage roses and observe their particular characteristics. During this online lecture, Maria Cecilia Freeman will demonstrate how to draw and paint petals, leaves, and other parts that help distinguish a rose. Once you draw the identifying parts of a particular rose, you'll recognize it wherever you see it.
This program is in support of our science illustration exhibit, The Art of Nature, on view online and in-person at the Museum.
About the Artist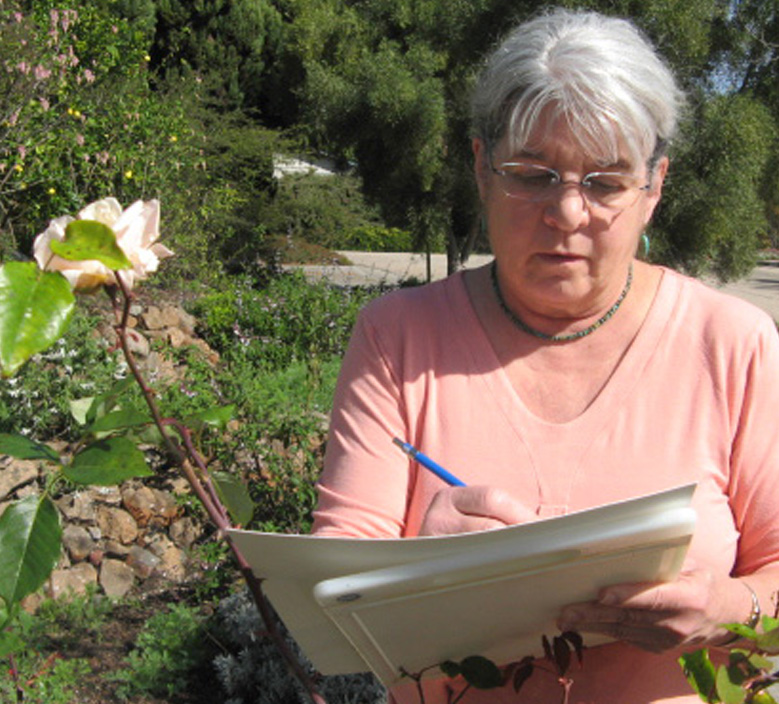 Maria Cecilia (Cissy) Freeman gardens, paints, and teaches in Aptos, where she finds or grows many of her plant subjects. Her work includes scientific illustration and botanically accurate fine art, often combining the two in graphite and watercolor studies. She takes a special interest in portraying native plant species with a view to their preservation, and she particularly loves drawing and painting heritage and species roses.
Her "Rose Studies" watercolors and drawings have appeared in solo exhibitions in Spello, Italy, at the Horticultural Society of New York, and at the San Francisco Botanical Garden. Her work has been included in juried exhibitions in the U.S. and Europe, and numerous publications. She is a member of the Northern California Society of Botanical Artists and the Guild of Natural Science Illustrators. To see her artwork, visit http://www.mcf-art.com.